Rodney Reed: A Man's Ongoing Fight for Justice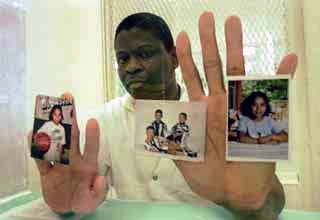 Twenty-three years ago, a black man stood trial and was found guilty by an all-white jury of murdering a white woman. Rodney Reed was convicted of the abduction, rape, and murder of Stacey Stites, the fiancée of a local policeman, in Bastrop, Texas. Currently, Reed is incarcerated in Livingston, Texas, where he was slated to be executed on November 20. 
Stites's fiancé, Jimmy Fennell, had a history of violence against women, which made him the prime suspect in the first few months of the investigation. But Reed became a person of interest when his DNA was found on Stites's body. His DNA had already been on file from two previous alleged rapes, for neither of which Reed was prosecuted. Reed's conviction for the murder of Stites, along with his considered affiliation with the attacks on six women, led to the State's call and the jury's approval for capital punishment. 
Since his trial, Reed's legal team has continued to fight what it calls his unjust incarceration by finding inconsistencies in the prosecution's case. Reed's lawyer, Bryan Benjet, who has been working on the case for 18 years, told Time magazine he has "hard evidence, scientific evidence, and credible people who are all under oath exonerating [Reed]." For example, the murder weapon—a belt—was never tested for DNA evidence. In addition, there are many discrepancies in the timeline between the times stated by the prosecution and the times reported by the forensic team on the case. Furthermore, in 2007, Fennell pleaded guilty to kidnapping and improper sexual activity towards a woman he detained in Georgetown, Texas and was sentenced to 10 years in prison. During his sentence, Fennell allegedly confessed to killing Stites, according to the affidavit of a fellow prisoner, Authur Snow. Snow wrote in his affidavit that Fennell said, "I had to kill my n****r-loving fiance."
Benjet and the rest of his team filed numerous appeals since the original hearing, none of which have been granted. As the execution date neared and the newer details of the case came to light, more and more people became involved, most prominently, Shaun King, a civil rights activist and writer. King spread the word and created a website and a petition to urge Texas Governor Greg Abbott to halt the execution. Almost three million people have signed the petition so far. Celebrities, including Kim Kardashian, Rihanna, Oprah, and Beyonce, have joined the cause and publicly voiced their support for Reed. Protests were held outside Texas courthouses and a vigil took place outside the Governor's Mansion.
All of the uproar led to a significant feat. On November 13, a week before Reed's scheduled execution, Congressman Michael McCaul sent a letter to Governor Abbott and the Texas Board of Pardons and Paroles. McCaul asked for them to postpone Reed's execution to give time for all the evidence to be assessed. The letter wrote, "A death sentence is final, and given the doubt surrounding his innocence at this time, I believe our state cannot execute Mr. Reed in good conscience." Two days later, the Texas Court of Criminal Appeals granted Reed an indefinite stay of execution. While this does not exonerate Reed completely, it is a step in the right direction.
"I don't think you can ignore the role that racism plays in our criminal justice system," Benjet in his statement to Time. "In a rural part of Texas, the accusation of a black man raping a white woman is essentially a charge." Benjet's claim is nothing less than valid. According to a study conducted by the University of Maryland in 2003, race and geography are major factors in death penalty decisions. Countless studies pertaining to the same issue have produced similar results. A 2007 study by Yale University School of Law found that a black defendant is three times more likely than a white defendent to be given the death penalty if his or her victim is white. A 2007 American Bar Association report stated that one-third of black death row inmates would have received life sentences had they been white.
"
"We simply cannot say we live in a country that offers equal justice to all Americans when racial disparities plague the system by which our society imposes the ultimate punishment.""
— Russ Feingold
In today's political climate, many are stressing the need for civil rights as a priority, from politicians to journalists to activists to high school students, one of whom is Senator Russ Feingold, who stated in 2003,"We simply cannot say we live in a country that offers equal justice to all Americans when racial disparities plague the system by which our society imposes the ultimate punishment." Unfortunately, not much has changed in the past sixteen years. Racial disparities, discrimination, and dehumanization are very much present in all aspects of everyday life. We as a society are long overdue for a change and without a doubt, no matter what happens with his case, Rodney Reed will forever be remembered by this movement. 
About the Writer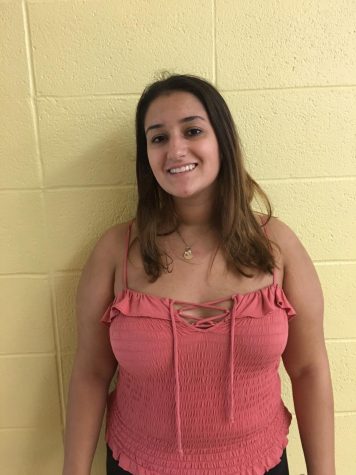 Norhan Zouak, Staff Writer
Norhan Zouak ('21) has been a writer for The Echo since her freshman year, when she decided to broaden her interests in writing and journalism. She is...