Meritocracy or Hypocrisy?: A Contemplation on Standardized Testing
Hang on for a minute...we're trying to find some more stories you might like.
The once-sacred arts of learning and discovery have been repeatedly tarnished by the prevalence of standardized testing. Grades, flourishing social lives, and extracurricular activities such as sports or clubs plague the minds of high schoolers, yet they are still aware of an ongoing epidemic sweeping through the nation: standardized testing. The New York Times reported that over three million high school students take either the ACT or SAT every year, on top of mandatory state tests, such as the notorious PARCC, which is often referred to as "CCRAP" by surviving students. Is the stress of tests worth it? Do these tests really evaluate what you're capable of? Tests like the SAT and ACT claim to evaluate your caliber in high school and what it will be in college. Students take the exams to prove themselves in this meritocracy and due to colleges requiring scores for the students' applications. According to Vox News, around 87% of colleges require either an ACT or an SAT score for the student to be considered for admission. Though some students can set themselves apart with the high test scores they receive, they also contribute to the stress endured by their peers. "How'd you do?" is a common question two weeks after an SAT when scores begin rolling out. A shrug and downcast gaze usually accompany the answer, the pressure of getting a decent score on the test is crushing, students sometimes join forces facing a common enemy through study groups and late night cramming sessions, but once alone feelings of inadequacy strike. Without a perfect score, they could be denied a spot in the college of their dreams. They could be looked down upon by their friends or even their parents. This stress is added on top of actual school work and the complexities of growing adolescents.
Another stressful factor is the parents who take it into their own hands to guarantee their child's success. They purchase Barron's or Princeton Review books and enroll their child in SAT or ACT boot camps which last for weeks in hopes of their child's future success. Private companies such as Barron's and the so-called "not-for-profit" organizations which create standardized tests capitalize immensely on students through standardized testing. According to The Huffington Post, parents spent "roughly $1.3 billion on test prep that included preparation, tutoring, and yes, even counseling," showing just how much parents are willing to strain their college budgets to give their child an advantage when taking the SAT or ACT. This trend is also indicative of why lower-income students tend to score lower on such tests: their inability to splurge on an excessive amount of tutors or counselors. The very system that encourages affirmative action and the success of the American dream diminishes the chances of an impoverished child over an affluent one.
With regular testing and grading, students often lose their sense of creativity and are unable to think on their own critically. When being prepared for a standardized test, they are told how to think and what to think. They are given strategies on how to read passages, solve problems, and write essays for a test, but not for the sake of them learning to write a cohesive and structured essay on an inspirational topic of their choosing. Students are losing the ability to think for themselves. Through constant boot camps and cram sessions, they pack their heads with information which will be deemed useless in their actual lives. "You cannot judge a fish by its ability to climb a tree" is a famous quote from Albert Einstein which is undermined in every shape and form through the meaningless construct of standardized tests. Instead of hoping to receive a nearly-unachievable perfect score, children should be put on a path to continuous, wondrous discovery.
Though there are some lights at the end of the tunnel, most colleges have opted to scrap the SAT essay, considering it a useless requirement as well as the SAT and ACTs altogether. Some schools, most notably New York University, American University, and Pitzer College, have stated outright that GPA more effectively measures a student's projected academic achievement in college. Hampshire College, another recent defector, declared, "some good students are bad test takers, particularly under stress, such as when a test may grant or deny college entry; multiple-choice tests don't reveal much about a student." Many students will rejoice at the news that a college of their choice will no longer judge them by a test which took them barely a day to complete but instead look much more closely at grades achieved throughout their four years at high school.
Success should not be based on a single test. Humans, and children especially, experience an extensive learning curve throughout their time in school. Change takes time and a substantial amount of effort. However, the continued use of standardized testing as an assessment of the feasibility of a child's future success confirms that we still live in a world where learning for the sake of knowledge is a useless endeavor. Learning with the purpose of simply taking a test which fails to accurately measure intelligence should not be designated as the key to success.

About the Writer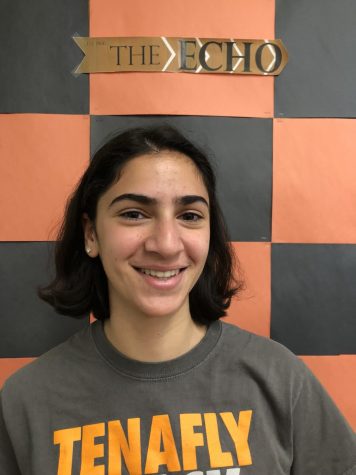 Michelle Musheyev, Staff Writer
Michelle Musheyev ('20) likes reading and writing, but more importantly, she loves watching artsy and sometimes cringe-worthy films and discussing them...