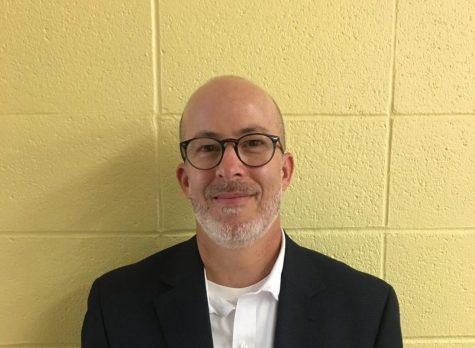 Mr. Whitehead is a teacher, poet, and crossword constructor. He has taught English at THS for twenty-three years. His poems have appeared widely in journals and magazines, most notably in
The New Yorker
. His fourth collection of poems,
Strange What Rises
, was published by Terrapin Books in 2019. His third book,
A Glossary of Chickens
, was published by Princeton University Press in 2013. His crosswords have appeared in
The New York Times, The L.A. Times, USA Today, Games Magazine,
and
The Chronicle of Higher Education. 
He's excited to be advising
The Echo.
Mr. Whitehead, Echo Advisor
May 07, 2019

Advanced Placement Weeks' Crossword

(Story)

May 06, 2019

Echo Leadership Positions Open for 2019-2020

(Story)

Jan 05, 2018

"Parts of Speech"

(Story)

Oct 13, 2017

Sudoku for Friday, October 13th

(Story)

Oct 13, 2017

"'Tena'ble Arrangements"

(Story)

Sep 27, 2017

Crossword – "Snitches"

(Story)

Jun 15, 2017

Crossword – "Child's Play"

(Story)