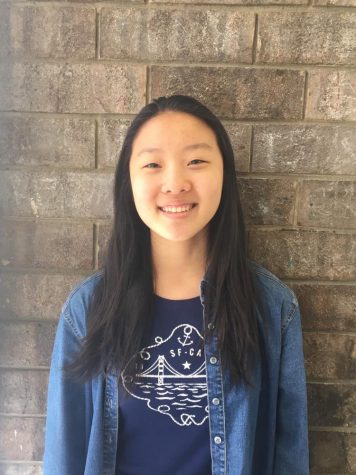 Yuri Han ('18) is a staff writer for
The Echo
. She is also co-editor of the school's literary magazine,
Omega
. Her creative work has been recognized by the Scholastic Art and Writing Awards and NCTE, and her work has been published in
Hermeneutic Chaos
and
Interlochen Review
, among others. She enjoys writing poems and fiction pieces as well as creating art, ink being her favorite medium. In the future, Yuri hopes to create her own literary graphic novel and write a screenplay for a movie.
Yuri Han, Staff Writer
May 21, 2018

Senior Internships: Students Explore and Apply Their Interests in Real-World Settings

(Story)

Mar 27, 2018

Tenafly Students Excel in the Jersey Shore Junior Science Symposium

(Story)

Feb 07, 2018

AP Spanish Students See La Gringa

(Story)

Feb 02, 2018

Students Recognized in the Scholastic Art and Writing Awards

(Story)

Jan 03, 2018

Catching up with the Science Research Program

(Story)

Nov 01, 2017

Class of 2018 Halloween Parade

(Story)

Oct 17, 2017

Tenafly Debate Wins Home Tournament

(Story)

Oct 12, 2017

School Hosts First Varsity Debate Tournament of the Year

(Story)

Aug 11, 2017

If You're Looking for a Hero: Four Graphic Novels to Read

(Story)

Jun 10, 2017

Students and Staff Receive Canine Therapy before Finals

(Story)

Jun 10, 2017

Students Recognized at Pegasus Awards: Bergen County High School Writing Contest

(Story)