In Defense of the Mp3 Player
September 14, 2017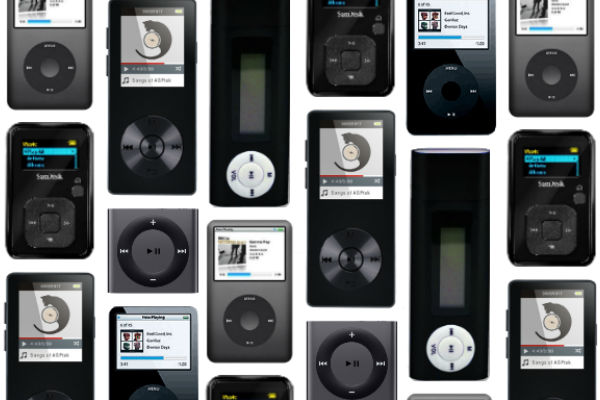 The discontinuation of the iPod Nano and the iPod Shuffle brings up a question that's been floating around for the past few years or so: is the Mp3 dead? There's a lot of evidence that would support that notion, including the domination of streaming services such as Spotify, and an announcement from The Fraunhofer Institute for Integrated Circuits, where the Mp3 was invented, that ended its licensing program. But others, such as myself, still believe in its use, and will defend it. I carry and use an Mp3 player just about every day, especially at school. So yes, maybe Mp3 players have been obsolete since about 2007, but I believe that they can be cool again. As I was doing research for this article, I found that The New York Times had recently done a piece on the Mp3 player that backs my sentiments with evidence from this summer's Baby Driver, a movie in which the main character, who constantly listens to music, has an entire collection of Mp3 players for different occasions and days of the week.  Now that they're cool in the movies, just you wait, in a few years when you walk into a trendy store, maybe instead of expensive vinyls and cassettes, you'll see a wall of overpriced Mp3 players.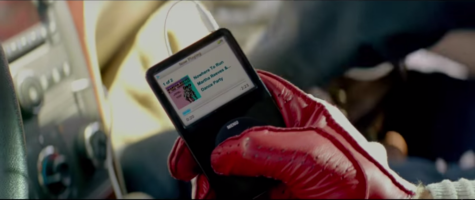 Here's some advantages to the Mp3 player:
It's more optimized for music than a smartphone.
Most people listen to music on their phones, but just about everything on a smartphone makes the listening experience difficult. Battery doesn't last for longer than a few hours, streaming services are either too expensive or have really loud ads, and more recently, companies have stopped offering a headphone jack on their phones. It seems like a marketing play, since most people already have spent so much money on headphones, and now they have to buy an expensive new pair just so that it's compatible with their phones. Unlike smartphones, an Mp3 player's battery life is long lasting, and in some cases it can be over twenty-five hours. There are plenty of cheap ones out on the market, but even pricier ones cost only about the same as a few months of a streaming service. Finally, the Mp3 player would never get rid of the all-important headphone jack. Those are not the type of cords that should be cut.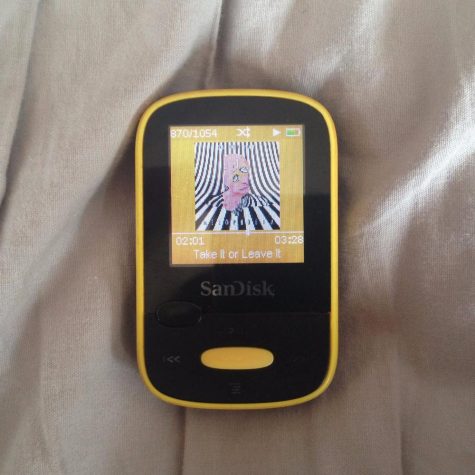 2. You actually own your music.
On a streaming service you pay for the access to infinite music, but it's not truly yours. For example, artists in the past such as Taylor Swift and Thom Yorke have decided to remove their music from streaming services such as Spotify for a variety of reasons, and in those cases a monthly subscription fee isn't enough to get all the music you want. Once you download something to an Mp3 player, it can't be removed without your say. All your songs are yours forever, and free to listen to whenever you want. 
      3. You learn important computer skills.
When you have an Mp3 player, you have to learn how to download things properly and then organize them into your player. It's really not as hard as it sounds, since there are plenty of free and legal websites that offer the capability, but just knowing how to do these things is a useful skill when it comes to basic computer operation. For example, if your favorite band released a great cover, but it's not available to stream, it can be yours forever if you download it. It's the best way to share a great mash-up with your friends without any hassle.
      4. It's entirely custom.
Just like the music on it, the Mp3 player is entirely yours to modify for optimal listening. You can download just about anything, and it doesn't even have to be music: podcasts, audiobooks, or even stand-up comedy. If you have too many songs, you can purchase extra storage. If you're not impressed with the sound quality, most Mp3 players have a feature that allows you to modify the equalizer to your tastes. Not to mention the variety of shapes and colors available, your Mp3 player can be just as unique as your musical taste.
When I listen to music on my Mp3 player I often get questioned by other people as to what it is I'm using, but I really don't mind sharing my love of this outdated technology with others. It may not be the most efficient or sleekest option, but there are definite advantages to using it, from portability to customization. The Mp3 player may not be for everyone, it's the perfect little tool for some.