Things That Make Your Ears Go Hmm: September Edition
September 28, 2017
It's time to pop in the earbuds, because there's another month of great music to catch up on! This month there are new tracks from St. Vincent, LCD Soundsystem, Courtney Barnett, Kurt Vile, Destroyer, Holiday Ghosts, Ty Segall, Chad Vangaalen and Ibeyi that cover just about everything from collaborations to returns to new discoveries. So why not try something new? After all, variety is the spice of life.
"Over Everything" – Courtney Barnett and Kurt Vile
The first single from Barnett and Vile's collaboration album, Lotta Sea Lice, "Over Everything" understands how collaboration works by seamlessly fusing the styles of the two artists together. It never feels as if the duo is forced, due to the organic chemistry between them. The song flows like a conversation, with the artists switching singing verses in order to reply to the previous one.
"Emotional Haircut" – LCD Soundsystem
After their split in 2011, LCD Soundsystem finally returns with their first full album in seven years, and it truly delivers all that should be expected from James Murphy's electronic passion project. Last month I shared one of the singles, but I was so impressed by the full album that I had to share another track. This time I chose "Emotional Haircut," which is the story of an aging rock star who believes that he can maintain relevance with a trendy hairdo.
"Deathless" – Ibeyi
The French-Cuban musical duo Ibeyi is actually more famous than you might think, since they were featured in Beyonce's Lemonade visual album. Their unique blend of musical styles continues to be successful on this new single, "Deathless." It features saxophonist Kamasi Washington as well, which works as a seamless addition to the sound.
"Tinseltown Swimming in Blood" – Destroyer
Dark and dreamy, "Tinseltown Swimming in Blood" flows in a way that resembles English class poetic waxing. But don't let that deter you from the beautiful composition weaved here, with horns and synths working in harmony! I was previously familiar with this band from the song "Dream Lover" a few years ago, but this tops that in emotion and complexity.
"Paranoia" – Holiday Ghosts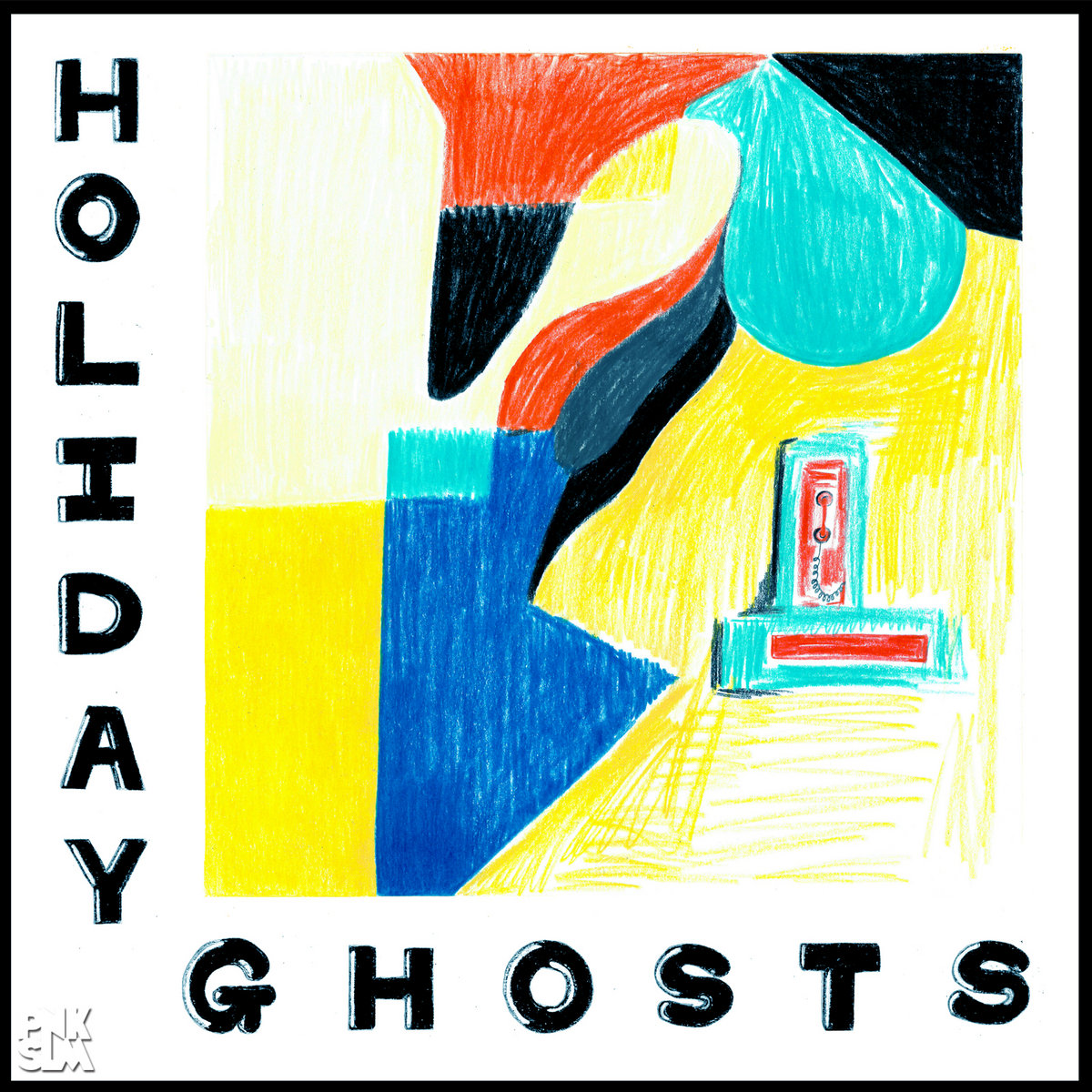 From the debut album by Holiday Ghosts, "Paranoia" encompasses just that with vocal repetition and increasingly intense guitars. The lead singer yells the song's title with a crack in his voice, while the music plays on. It's a fun little track that makes me interested for what else this band has to offer.
"Static Shape" – Chad Vangaalen
This song uses such unique sounds, many of which are unrecognisable to the human ear, but if you listen closely you can hear vocals from the the artist's kids. The track starts and ends in a sputter of chaotic static, much as the title suggests, but the main portion of the song is a well-crafted rollick, which contrasts with the peculiar choices that bookend it.
"Los Ageless" – St. Vincent
This is the second single from the new album by St. Vincent, which is the alias of musician Annie Clark. Much like the first single, "New York," it's named after a famous American city, but other than that, the two songs have almost nothing in common. St. Vincent paints a dark narrative that comments on the artificial celebrity horrors of Hollywood, while combining it with synthesized instruments and effects.
"Alta" – Ty Segall
This song is definitely much harder and brasher than most of Segall's stuff, but he makes it work. It's a perfectly crafted rock song with guitar solos and slight harmonies. The cover art is a conversation piece as well: plain green, no text. Perhaps it's because the song knows just how to speak for itself.
Listen to the playlist here: