Butternut Squash Tarts
October 20, 2017
Fall is probably my favorite season (at least it was, before we started skipping straight from summer into winter). I love the warm layers and the changing leaves and the Thanksgiving dinner (especially my Grandpa's famous stuffing recipe). I could skip the PSL, but I do love winter squash.
For those of you sick and tired of pumpkin-flavored everything, this butternut squash tart is a perfect seasonal change of pace. It's great as a lunch – I like to serve it with an arugula salad with aged balsamic –or as a side/appetizer with dinner. (They freeze very well, too, so you can make them over the weekend and save yourself time later on in the week.)
The best part may be the crust. This recipe is adapted from Julia Child's cookbook. It is just the right balance of flaky and workable, and is super versatile. I use the same one for making sweet and savory hand pies and my mom's famous American Apple Pie. It is excellent filled with zucchini, onion, and goat cheese as well. Here's a link for the tins – the ones with removable bottoms work best for a standalone finished tart.
Butternut Squash Tarts
For the dough:
6 tbsp cold butter, cubed
6 tbsp cold Crisco
4 tbsp ice cold water
2 cups of flour, sifted
1 tsp salt
1. Fill a small bowl with ice and more than enough water and set aside.
2. Mix flour and salt on low in an electric mixer.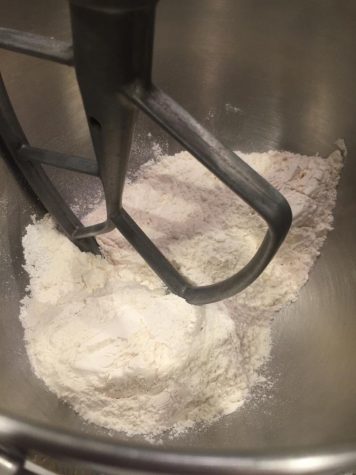 3. Add butter and Crisco. Beat until dough is sandy and chunks of butter/lard are no larger than a pea.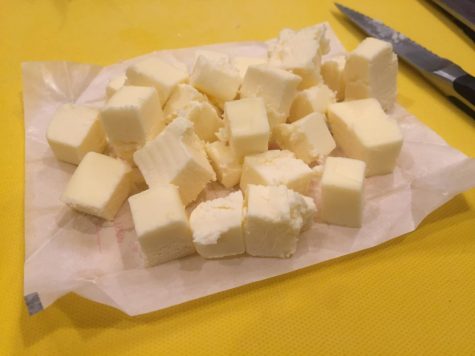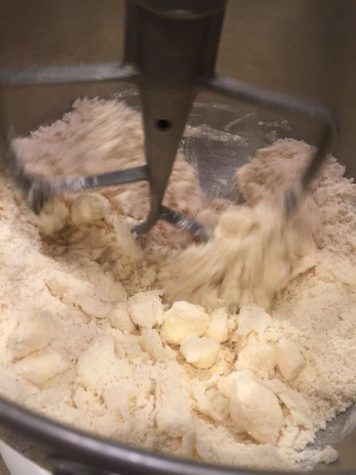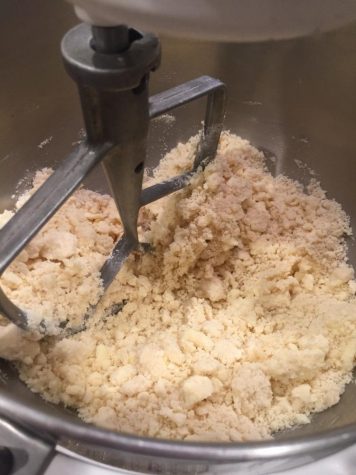 4. Add in water, one tablespoon at a time, until the dough comes together. You may not need to use all of the water, or you may need a little extra.
5. Form dough into a ball and blend any last bits of butter with the palm of your hand*. Then roll out into a log to be divided into sections later. Wrap in plastic and set in the fridge.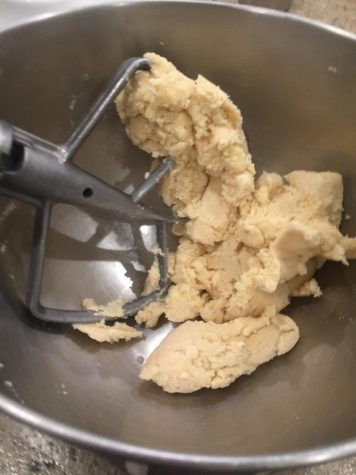 *This step is called the fraisage — the final blending of fat and flour.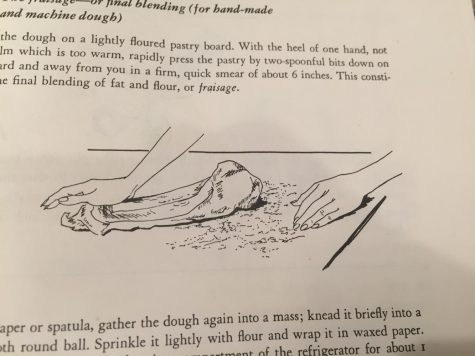 For the filling:
(Makes enough for three 4.75 in. tarts, so double recipe if planning to use all of the dough).
1 butternut squash
2 medium yellow onions
2-3 tbsp olive oil
1/2 tsp salt
1/2 tsp pepper (option)
1. Preheat oven to 400°.
2. Dice onion and cut butternut squash into 1/2 inch cubes. (You can cut the outer layer of the butternut squash off with a very sharp knife, or use a vegetable peeler — the skin comes off fairly easily this way).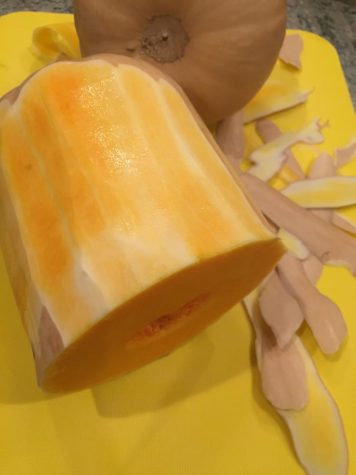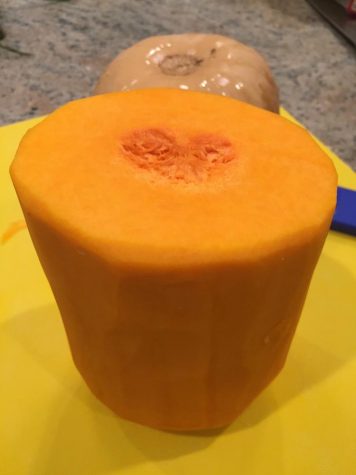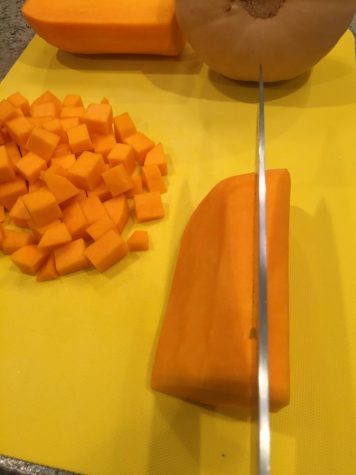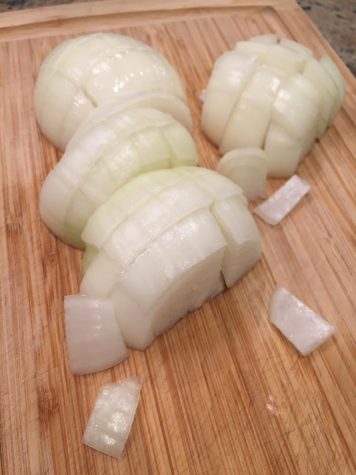 3. Coat with olive oil and seasoning and spread out over two large baking sheets.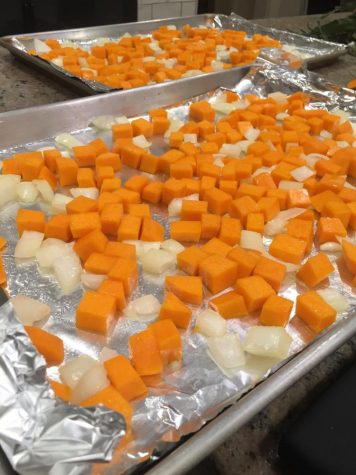 4. Bake for 35-45 minutes, or until onions are translucent and butternut squash begins to brown. the larger your butternut squash cubes are, the longer they will take to roast.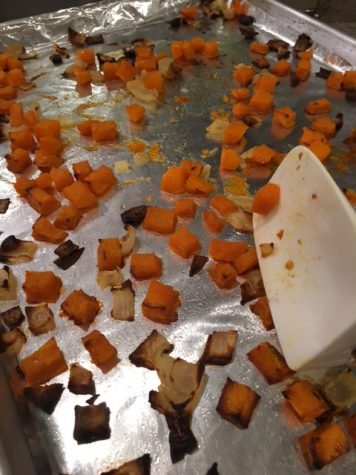 Assembly:
1. Preheat oven to 375° and prepare buttered tart dishes.
2. Divide dough into six even sections. Roll each slice out into a circle slightly larger than the tart dish. Lay each round over the tart dishes, forming the dough to the shape of the pan.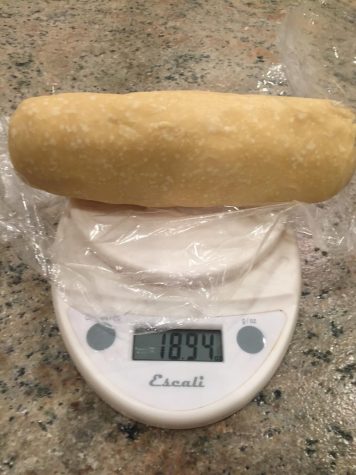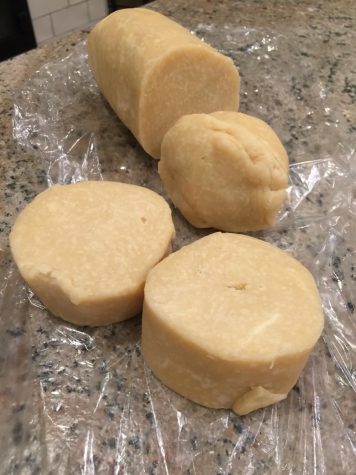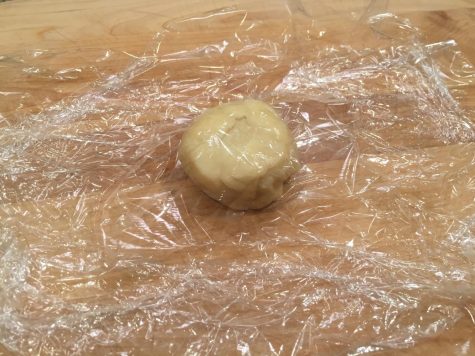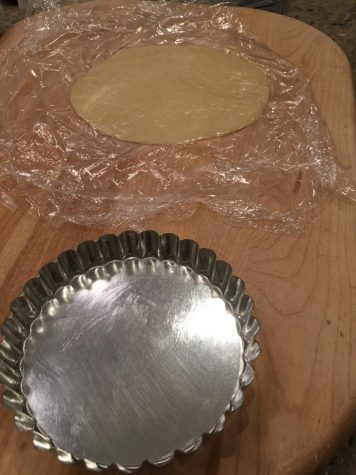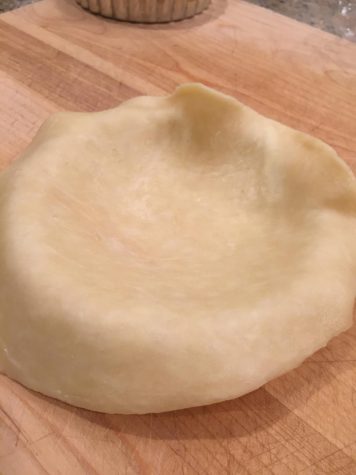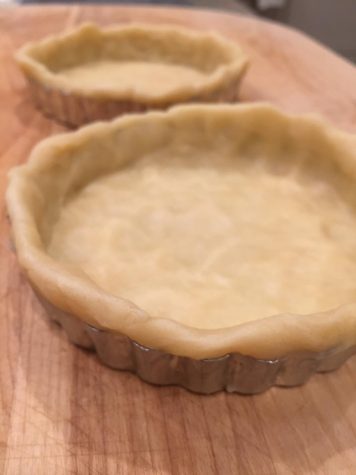 3. Place a coffee filter with beans over each tart dish and bake for 15 minutes.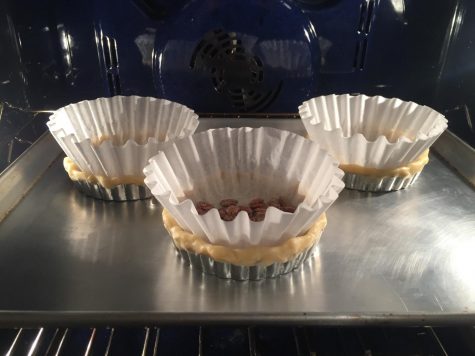 4. Remove coffee filters and poke holes into the bottoms to prevent them from puffing up.
5. Bake uncovered for another 5 minutes (1o if they still seem raw).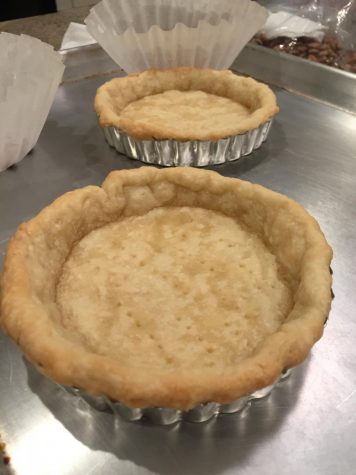 6. Remove from oven and cool. Place tin over a glass of water and remove tart.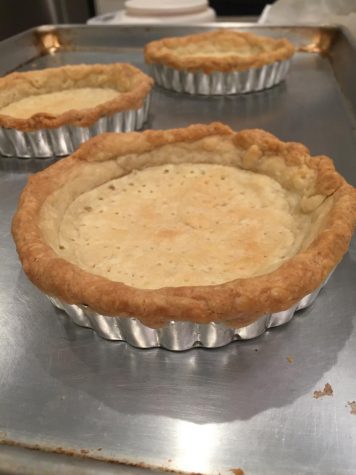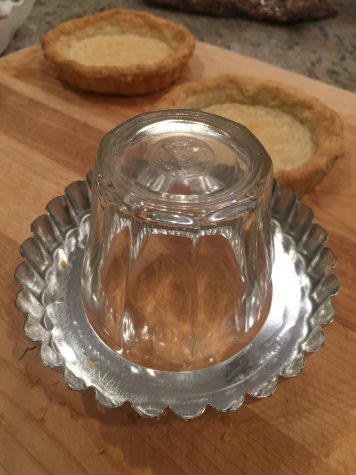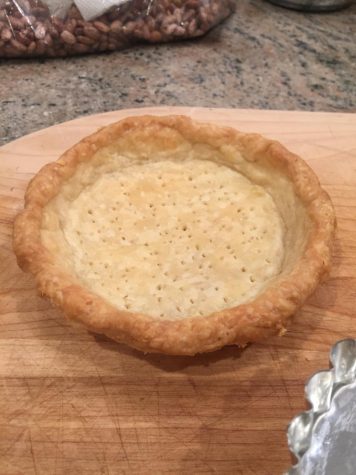 7. Spread sun dried tomato across the bottom of the tarts.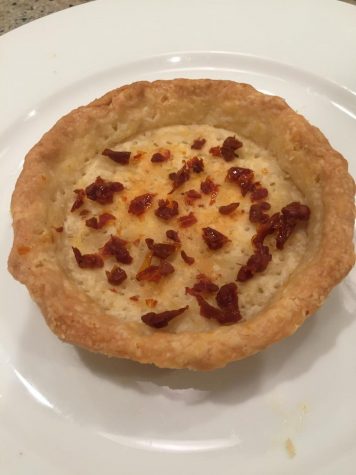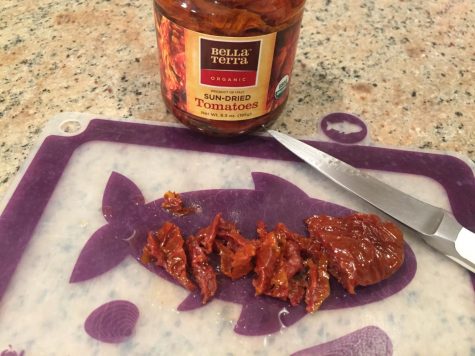 8. Fill each tin with prepared butternut squash and crumbled goat cheese. When ready to serve, heat at 350°. You may want to tent the tarts to prevent the crust from burning.