Cranachan Cheesecake
December 8, 2017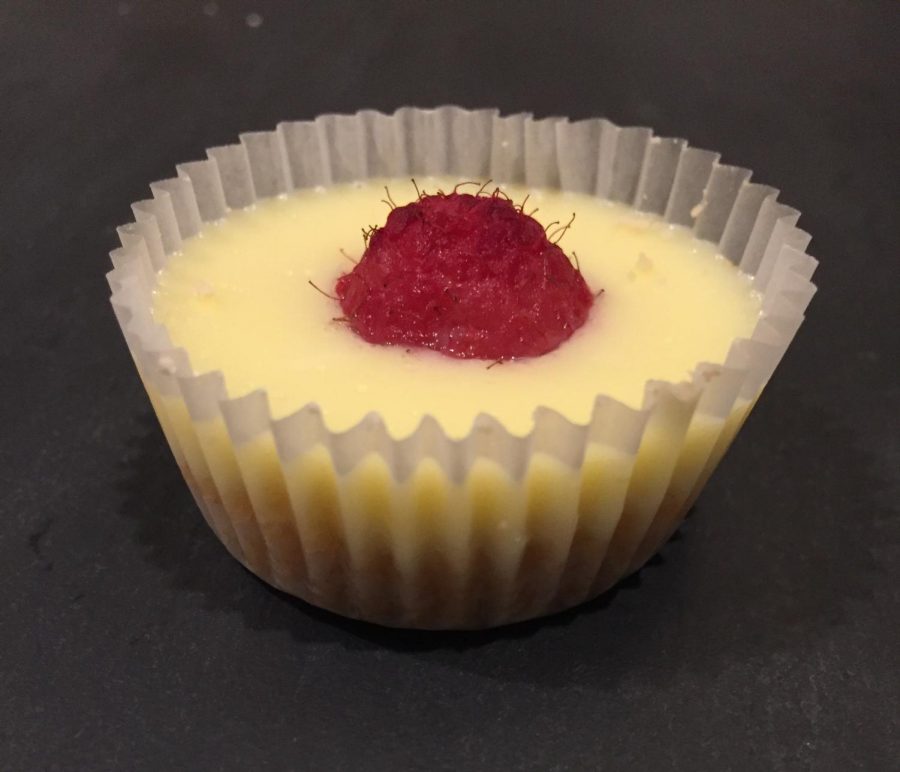 This summer my family and I traveled through the British Isles. We started in London, then moved on to Edinburgh and from there we went to Dublin. Of all of the amazing meals I had, one stands out above the rest: boxty and cheesecake at the Boxty House in Dublin.
Boxty are a type of potato-based pancake from Northern Ireland (very similar to a crêpe, but with a more robust flavor). They are often served with savory stews – at the Boxty House, mine was filled with beef tenderloins and topped in a peppercorn cream sauce; my sister's was filled with chicken and topped in a bacon leek cream sauce.
The cheesecake was a take on Cranachan – a popular Scottish dessert that is essentially a trifle, with whisky cream, oat topping and fresh raspberries. The base of the cheescake was an unforgettable short bread oat crust, the filling was thick and creamy, and the raspberries provided a perfect bite of fresh tartness. For months now, it has been my mission to recreate this amazing dessert, and this recipe comes close.
I'd never made cheesecake before, so I decided to buy a couple different takes to compare against my own. The first is the Cheesecake Factory's classic cheesecake, and the second is a slice of cheesecake from the new bakery in town, Bread.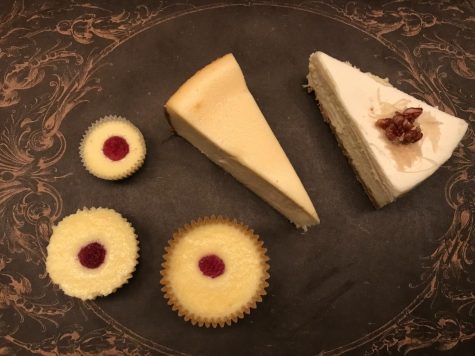 I was really happy with the way my cheesecake turned out. It was a little heavier than the Cheesecake Factory's, but not in a bad way. (It did make us wonder what might cause the texture of theirs. For a full ingredient list see this link). Bread's cheesecake was on the more tart side, with a layer of what seemed like sour cream along the top (very traditional – that's the way my grandma used to make it). Their presentation was stunning. My cheesecakes fell somewhere between the two cakes in terms of sweetness. They were a little rough around the edges, but they held their own.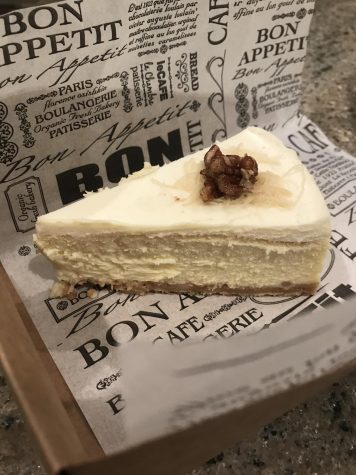 (I used a European recipe for inspiration on this one, so don't be too put off by the gram measurements. It's actually a much more accurate way to bake than the traditional American methods. All you need is a good balance.)
Ingredients:
Crust
200 g of short bread cookies (Walkers works well, but you could also choose to make your own. I want to try brown sugar shortbread next time to pair with the oats.)
50 g melted butter
50 g old fashioned oats
Filling
2 8 oz packages of cream cheese, at room temp
50 g sugar
125 mL sour cream
5 eggs
Topping
Fresh raspberries
Preparation
1. Preheat the oven to 350°.
2. Combine cookies, oats and butter in a food processor. Pulse until sandy.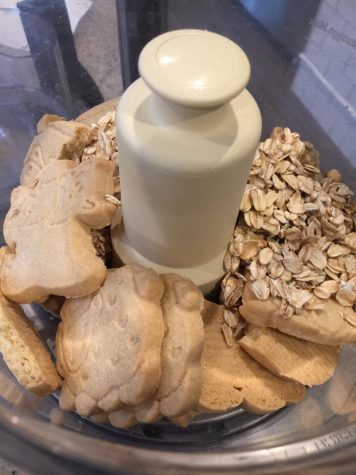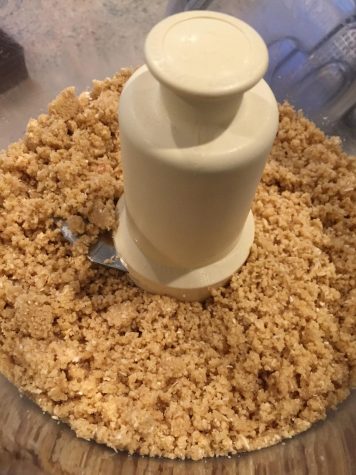 3. Line your mini cupcake trays with tins and press your cookie base into each one, letting some of the crust build up along the sides. Set aside in fridge to cool.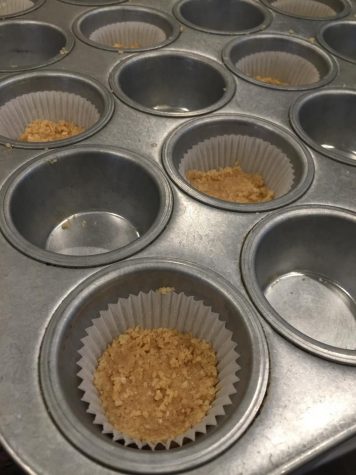 4. Beat the cream cheese and sugar, then add the eggs one by one and the sour cream in thirds.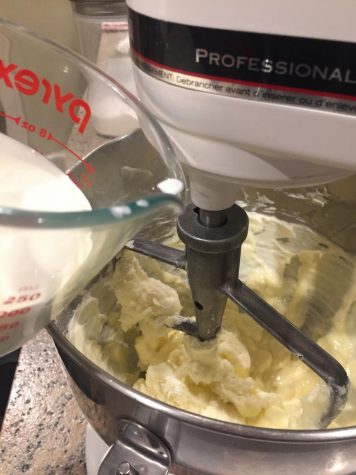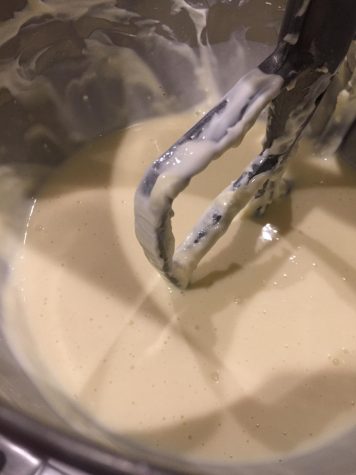 5. Bake your cookie bases for 6-8 minutes, or until just toasted to bring out the flavor.
6. Pour the batter into the mini tins, nearly all the way up, and center a raspberry in each cake. Place your cupcake tray over a large baking tray in the oven. Fill the baking tray with water, submerging half of the cupcake bottoms in a water bath. This will help the cakes bake evenly.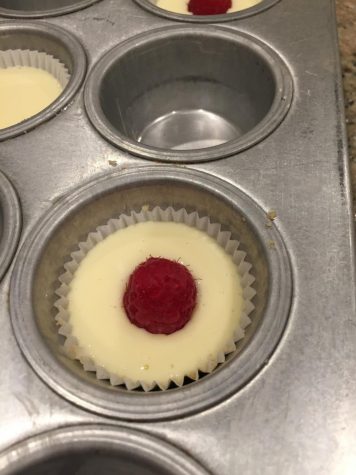 7. Bake 25-30 minutes, or until springy to the touch.
8. Let cheesecakes come to room temp, then refrigerate at least 2 hours before serving.