Things That Make Your Ears Go Hmm: June Edition
July 6, 2017
There's always so much music that comes out every month, especially in the summer, but it's definitely hard to be on top of every single release. Sometimes I'm shocked to find that a band I love released a new single over a month ago without my knowing. That's why I'm starting a new feature for this blog: a monthly roundup of some of the best and newest songs. I have to admit, though,  that there may be one or two that are from May instead of June, since some songs don't gain traction until a couple of weeks after they are released. This first installment is a bit short, due to the fact that many new releases were used on my "Songs of the Summer" feature, but I hope that I can make up for it in the months to come.
In summary, this month has been a great start to the summer music season. There's long awaited returns from The Drums, Alvvays, Twin Peaks, and singer-songwriter Lorde, who took four years to release her sophomore album, Melodrama. There's also a bonus track from Gorillaz's recent Humanz album, and a stripped down— or "unpeeled"— take from Cage the Elephant. New discoveries round out the list with the curiously named song, "I Only Bought It for the Bottle." Here's to the summer and all that it brings!
"Blood Under My Belt" – The Drums
On their first album since 2014, The Drums come back missing a band member, leaving it as a one man led band. Despite that, they deliver with a upbeat love song that makes a great addition to their catalogue of surf-inspired indie pop.
"I Only Bought It for the Bottle" – The Orielles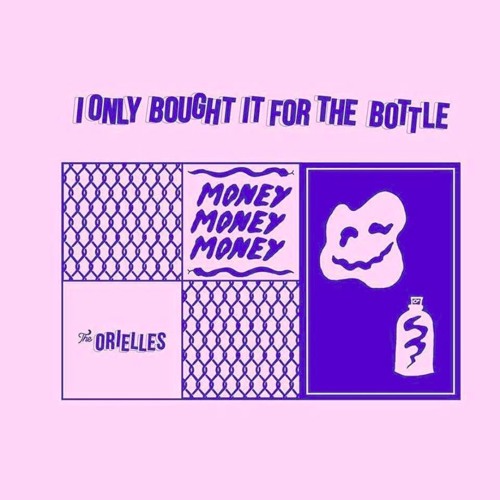 A new discovery for me, this song masterfully pairs interesting guitar-work with silly lyrics. It makes me excited to hear more of what this band has to offer.
"Whole Wide World – Unpeeled" – Cage the Elephant
This track starts Cage the Elephant's choice to release an album with a more acoustic feel, hence the "Unpeeled" title. The concept of the album draws from the challenge of performing live, which is very different from being in the studio.
"In Undertow" – Alvvays
The first single off of their sophomore album, "In Undertow" is dreamy and warm, as well as a welcome successor to their first major single, "Archie, Marry Me".
"Sleeping Powder" – Gorillaz
A bonus track off of their recent Humanz album, "Sleeping Powder"  makes more use of the fictional characters that front the band than the rest of the album. In this case, the song claims to be written by the fictional band's singer, a blue-haired cartoon named 2-D, although in reality, all Gorillaz songs are written by Blur frontman Damon Albarn.
"Supercut" – Lorde
From Lorde's long-awaited sophomore album, Melodrama, this song contributes to the album's sad partygoer theme. Overall, Lorde's new work has received high praise from just about all sources, which is no small feat, especially following her unavoidable debut, which included the song "Royals."
"Tossing Tears" – Twin Peaks
While I am personally unfamiliar with Twin Peaks' previous music, their new campaign, which is two singles released during each month for the rest of 2017, is definitely a concept that's sure to include some interesting contributions.
Listen to the playlist here: