Leader of Terrorist Group ISIS, Abu Bakr al-Baghdadi, Dead at 48
On Saturday, October 26th, Abu Bakr al-Baghdadi, the infamous leader of ISIS, died after a United States commando raid, ending the five-year search for him. President Trump, in an unusual 9:00 a.m. press conference, announced that the search was over. Baghdadi was chased down into a cave until he came to a dead end, where he would have been forced to surrender. Instead, he triggered a suicide vest which detonated, killing him and his three children and injuring a U.S. service dog. 
After proclaiming himself the caliph of the Islamic State in 2011, Baghdadi proceeded to form a caliphate the size of Britain. With his control, he influenced thousands into joining the terror organization. Baghdadi conducted many atrocities, including the genocide of Yazidis in Iraq, sexual slavery, mass rape, floggings, and many executions. He promoted extreme violence publicly by posting videos of executions and violent acts. Under his control, ISIS also developed a brutal system of laws and collected taxes. Though he was rejected by many Islamic leaders, he maintained a strong hold over radical Muslims. 
The two-hour raid was conducted at night time in Northern Syria, where eight helicopters—mostly twin-rotor CH-47s—flew into what Trump called "very, very dangerous territory." The helicopters took enemy fire, but the Delta Force commandos forced their way into the compound, killing many ISIS fighters yet avoiding U.S. casualties. After capturing two ISIS members and eleven children, the  team went after Baghdadi. "He reached the end of the tunnel, as our dogs chased him down. He ignited his vest, killing himself and the three children. His body was mutilated by the blast. The tunnel had caved in on it, in addition," Trump described. 
Only fifteen minutes after Baghdadi's death, he was identified. It is not said how the U.S identified him so quickly and what they matched the DNA to. Trump stated that U.S troops also gathered "highly sensitive material and information from the raid, much having to do with ISIS—origins, future plans, things that we very much want."
Trump is now receiving backlash over his speech announcing the death of Baghdadi, the details of which he is said to have exaggerated. "(Al-Baghdadi) died like a dog. He died like a coward," Trump said. He went on to say that Baghdadi was "screaming, crying, and whimpering" when he died, though the chairman of the Joint Chiefs of Staff, General Mark A. Milley, and the Defense Secretary, Mark T. Esper, both claimed to reporters to have no knowledge of these details. Additionally, Trump had informed the Senate of the details surrounding the raid but not the House of Representatives, an act of purported partisanship.
On Thursday, October 31st, ISIS confirmed the death of its leader and named his successor as Abu Ibrahim al-Hashimi al-Qurashi.
About the Writer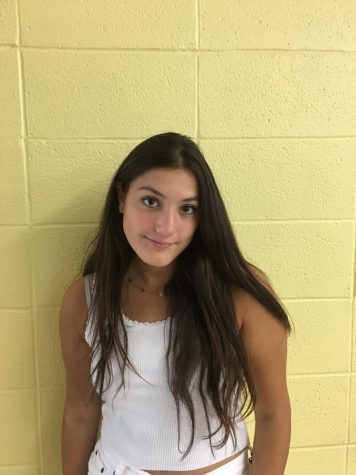 Ariana Bondi, Social Media Editor
Ariana Bondi ('20), the Social Media Editor for The Echo, enjoys writing, photography, fashion, swimming, lacrosse, reading, and clubs. She is excited...