Joie's Jams of the Month: January Edition
Happy January, everyone! I hope that everyone is enjoying the first month of the year and, of course, having a happy end of the first semester. For this month, I wanted to share eight songs from popular artists that are not talked about enough. My goal is that by the end of this article, you will be willing to listen to a song that you haven't heard of yet. Let's get to it, shall we?
"New Man"- Ed Sheeran
Yes, the album Divide was definitely a breakout album for Shee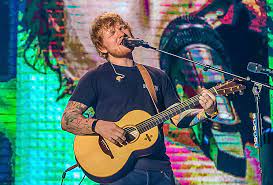 ran, but if you've ever listened to it further than on Hits One, you will find some amazing songs beyond just "Shape of You" and "Galway Girl." As an Ed Sheeran fan, I'm usually used to hearing his romantic love songs, but "New Man" is the complete opposite. Not only is it a break up song, but it is super upbeat and catchy, and even has some pop culture references. 
"Bad Idea"- Ariana Grande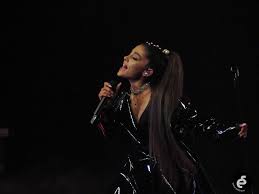 After seeing Grande on her Thank You Next Tour, I immediately looked up the set list for this song. I had never heard it before, and it sounded so different from her usual high pitch and sweet melodies. Don't get me wrong, this song is still high-pitched, but it's definitely different. I would recommend checking it out if you are a fan of hers. And even if you aren't, you should check it out because it's really different from her usual stuff.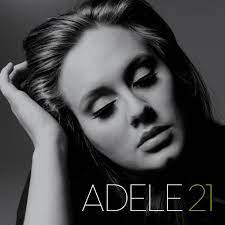 "He Won't Go"- Adele
Adele is definitely someone that I wish I listened to more. I think that she is such an amazing artist, and all of her songs have such good beats and amazing lyrics. "He Won't Go" on her album 21 fits the Adele criteria perfectly, and is overall just another consistent song that should get more attention. If you are a fan of that album, it is 100% worth listening to and I'm sure you will enjoy it just as much as I have. 
"Stormy Weather"- Kings of Leon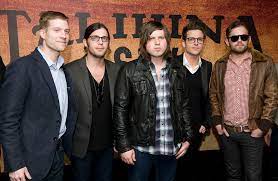 It's easy to say you know Kings of Leon from that one episode in Gossip Girl, but have you listened to another song besides "Sex on Fire?" Fortunately, I'm here to help because "Stormy Weather" by KOL should be an immediate addition to your playlist. This song has all the elements of a perfect car song; everything is so on point and it has such good guitar acoustics.

"Dress"- Taylor Swift
I am just as surprised as you are that I was able to find a Taylor Swift song that has not yet been exploited by TikTok or released as a Swiftie fan favorite, but I can confidently say that most of you have not heard this song before.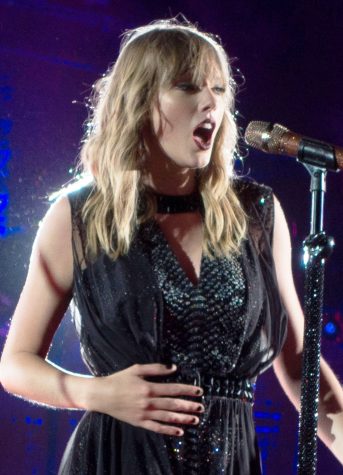 "Dress" is one of my favorite songs from Swift's album Reputation. It's unlike many of the other songs on that album, and more similar to her songs on Midnights or 1989. It is super catchy and, of course, has a great story to tell like all of Swift's songs. 
"Heart to Break"- Kim Petras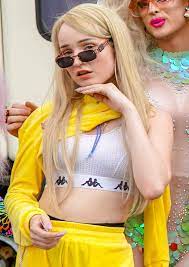 You probably know Kim Petras for her new single with Sam Smith "Unholy," but before she was doing mainstream pop Petras had really good songs that almost no one knew about. Additionally Petras, has had a huge influence on the music industry as she is the youngest openly transgender artist to have a number one song on the charts. "Heart to Break" is about as pop as pop can get. It is such a fun song to listen to and it really does make you appreciate Petras as an artist. I definitely recommend listening to it if you love a classic pop song.
"Company"- Justin Beiber 
Although I'm not a huge fan of Beiber's recent music, his old stuff will always hold a place in my heart.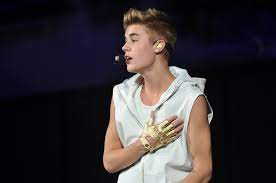 "Company" is a great song on my favorite album of his, Purpose. It has great beats and the Beiber flare that we all know and love. If you are like me and love reminiscing to the songs we listened to in 2015, this song will definitely be up on your list.

"Free Fallin' (Live)"- John Mayer
For those of you who know me, you know how much I love John Mayer. It just so happens that one of my favorite songs of Mayer's isn't even his own song. Mayer did a cover of Tom Petty's "Free Fallin'" live at a concert in 2008, and since then it has gone viral throughout the John Mayer fan pages. It has also become regarded as an elitist song to know as a John Mayer fan. Occasionally, he will play it at concerts, but the version online is live which only makes it that much better. He performs the song a little slower than Petty, but the effect is just as good. And Mayer's voice live is just… well… amazing.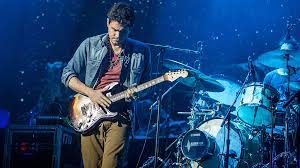 If you know these artists and want to have the song repertoire of a true fan of theirs, there is no better place to start than here, but if you haven't heard of these artists, then we have a way more serious problem which I can't guarantee I can fix. Please check these songs out, and don't waste time, it is a short month you know!