Joie's Jams of the Month: March Edition 
Let's get into this month's music. I don't know about you, but I think this month has sparked way more madness than normal. Staying on theme, here are my Elite Eight artists of the month and which of their songs I have been listening to.
Selena Gomez
While I do not support the whole scandal right now, I will always support a good song or two, or maybe even more. Lately, all I have been listening to is Gomez's album Revival, and oh my god, did I forget how good she is. Her songs "Hands to Myself," "Same Old Love," and "Sober" are so amazing, and definitely take you back to her 2015 baddie era. They are the best songs to play with friends.
SZA
SOS was my album this month. I know everyone loves "Kill Bill," but can we please talk about "F2F," "Snooze," and "Gone Girl?" They are insanely good. Miss SZA did not come to play games; the entire album has been playing in my car on repeat this entire month—no car playlist necessary. I am such a fan of hers. She is so beyond talented, so thank god she didn't end up pursuing her degree in Bioengineering. Also, Lizzo's song "Special" with the SZA feature is also incredibly good. I definitely recommend listening to that as well.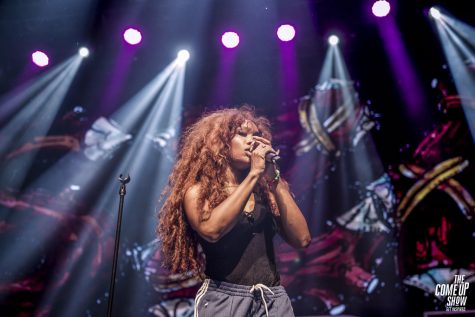 The Weeknd
I love the Weeknd. He puts so much detail within every beat and word, and his vision for each album truly comes to life every time. Most recently, I have been playing his songs "I feel it Coming," "In Your Eyes," and "I Heard You're Married." I think songs like these are so fun to revisit and are always good on aux.
Taylor Swift
With the Eras Tour making headway all over the Internet, it is only right that I listen to Swift this month, and more importantly, further enforce her eliteness. Lately I have been listening to her songs "Maroon" and "Lavender Haze." They are just so fun to listen to wherever you are.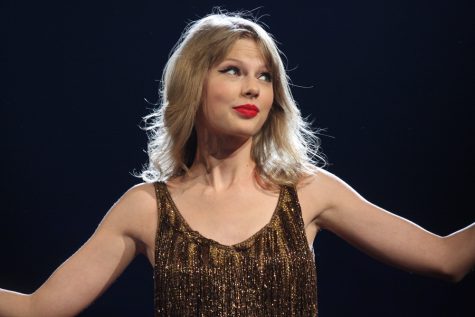 Beyoncé
I love my Queen B, and the fact that her album Renaissance is part of a trilogy is so beyond exciting. Renaissance is a work of art. You are probably more familiar with her song "CUFF IT," but there are many other underrated hits as well. Personally, I am a huge fan of her songs "HEATED," "AMERICA HAS A PROBLEM," and "SUMMER RENAISSANCE." Obviously, these songs will hit more when the weather outside is nicer, but they are still amazing any day of the week. Definitely go check them out! 
PinkPantheress 
Okay, "Boy's a liar, Pt.2" is incredible. I am obsessed with the Ice Spice duo and I have been listening to this song on repeat. For those of you who haven't listened to Pinkpanthress, listen to her song "Pain." It is so good, and if you like this song, I'm sure you will love this one too. I have been listening to it all month. 
The Wombats
For those of you on TikTok, I'm sure you are familiar with The Wombats' song "Greek Tragedy." But this month, I've been playing their songs "If You Ever Leave, I'm Coming with You" and "Pink Lemonade" nonstop. They are such a good band and have such a good, youthful vibe.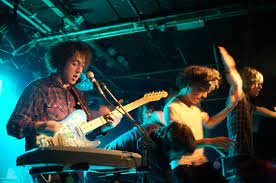 The Fray
I don't know about you, but The Fray has always had a special place in my heart. Their song "Over My Head(Cable Car)" has been played an unhealthy number of times this month, and I've played their song "How to Save a Life" even more which speaks volumes considering the amount of school work I've had this month. 
Hopefully, you'll consider playing these songs over this spring break. Whether you are on a plane, in the car, or you just want to enjoy yourself, I promise you that these songs will do you well. Happy end to the madness of March, and happy break!