Super Tasty Music: Summer Songs in the Dead of Winter
Hang on for a minute...we're trying to find some more stories you might like.
OLIVIA'S PICKS
Lowkey Lovesong – Rexx Life Raj ft. Iman Europe
This song starts out with Rexx Life Raj rapping while the beat seems to piece itself together in the background. When the chorus starts, the rhythm finds itself and becomes a powerful groove. Lyrically, Iman Europe on the second verse paints a picture of true love to complement the song perfectly: "I'd be the love of your life forever/ When we wake up, and then we go grind, and then we come back, and we shine together."
Sunshine Type – Turnover
"Sunshine Type" is the kind of song you'd hear in an indie movie during a montage of two characters slowly falling in love. The inviting guitar melody perfectly captures the spirit of summer while soft rock percussion gives the song an upbeat feel. Even the lyrics continue the summery theme: "And I know you're more of the 'relaxing in the sunshine' type of person/ It hurts when you gotta be at home and stay inside."
Petrol Bliss – Choker
A new yet prolific name in the alternative R&B world, Choker has made an impact through his latest releases, Mono No Moto, Dog Candy, and Forever & A Few, each mini-album containing three songs. Choker is a unique artist to wrap your head around, but I like to think of him as a more whimsical and experimental Frank Ocean. Off Mono No Moto, "Petrol Bliss" is nothing short of a summer jam, adorned with airy instrumentals that feel brand-new over a hip hop beat. An imaginative rap verse towards the end captures the spirit of Choker's carelessness: "There's no concern, no concern on my face…."
My Mind Playin Tricks on Me – Geto Boys
Released in the summer of 1991 and highly regarded in the old-school hip hop scene, "My Mind Playin Tricks on Me" features one of the most recognizable melodies of the genre. The beat remains at a slow, natural pace while each member of Geto Boys describes, well, their minds playing tricks on them in various ways. Each verse tells a story, keeping you engaged and entertained before the familiar tune of rhythmic guitar comes in with the chorus.
Honey – Johnny Balik
With a syrupy smooth voice alongside innocent guitar plucks, Johnny Balik shines on his mellow, understated single, "Honey." The guitar is soon joined by a funky bassline while Balik flexes his clear falsetto voice. The repetition of the chorus allows for easy listening and a catchy takeaway: "Honey don't taste like summer no more/ It don't taste like summer no more…."
ALESSANDRA'S PICKS
San Francisco Street – Sun Rai
Light and airy, Sun Rai sings about waking up with a love and enjoying time in beautiful San Francisco, California. It feels like it's 10 A.M. on a Tuesday morning in July, and you've just taken a shower and had a healthy, refreshing breakfast. It has a pretty upbeat tempo, but it's able to remain subdued and relaxed.
INFATUATION – BROCKHAMPTON
This song is groovy—very groovy. It reminds me of the time right before the sun sets, when you're driving back from the beach and you're finding all those little granules of sand in your hair, and you're so sunburnt that you are radiating heat. It feels that good to listen to. The beat is relaxed, yet still upbeat, and their fluid rapping keeps in line with the freedom summer brings.
Girls Don't Cry – Young Franco, Maribelle
Upbeat and bright, this funky beat fills your AirPods with MAJOR dance vibes. It's the kind of song you play at the beach when you're tanning away. It has a pretty smooth feel throughout the whole song, and it really makes me feel…well, just happy! Maribelle divulges  her little love story, expressing the overwhelming feeling of butterflies people feel when they're with the one they are googoogaagaa over: "I can't stop when you're with me / 'cause all I think is how you're so pretty."
Pad Thai – TJANI ft. Gracie
This song is one of my favorites to listen to during the summer, but specifically to listen to when driving with my windows down. Gracie Abrams, a freshman at Barnard College and daughter of famous producer J.J. Abrams, has a voice with the perfect mix of rasp and control. Gracie sings about how the person she is in love with would work better with her than with anybody else, and honestly, that speak-up-for-what-you-love persona is totally the mindset I want to be in all year round.
Whatever You Need – Meek Mill ft. Chris Brown and Ty Dolla $ign
Sampling the 1990 song "Whatever You Need" by Tony! Toni! Toné!, Meek Mill's rendition is smooth and warm, and when I say warm, I mean that it feels like the song you'd hear playing in the background when you're getting a hug. What could be better than a warm hug on a freezing day in March? Nothing, exactly. Brown takes the chorus, and while it is not the most difficult song to sing, his voice still shines through, especially with the buttery harmonies that are overlaid on the track.

About the Writers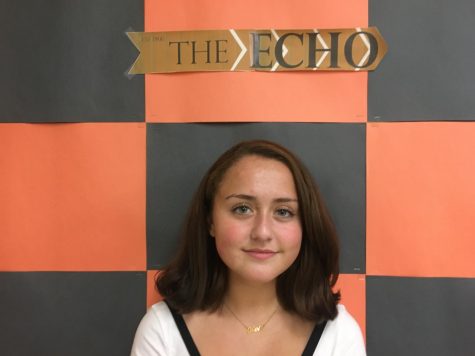 Olivia Westfield, Staff Writer
Olivia Westfield ('19) is a Staff Writer for The Echo. Her hobbies, in addition to writing, include serving as the Class of 2019 secretary as well as secretary...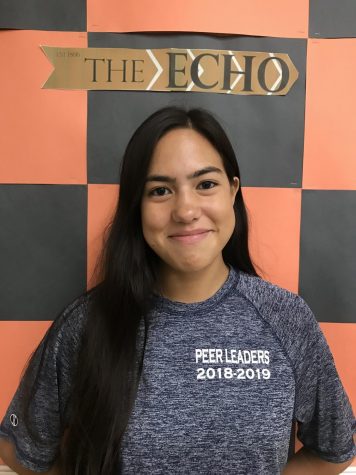 Alessandra Bontia, Staff Writer
Alessandra Bontia ('19) is a staff writer for The Echo. She enjoys listening to and discovering new music, learning more about pop culture, and being...