"Recruited Athletes" Bribing Their Way into College: College Admissions Scandal
In October 2022, a New York Times article decorated the first page of its publication's website: "Fencing Can Be Six-Figure Expensive, but It Wins in College Admissions." The article mentioned how being involved in niche sports can win your way into a certain institution. Although this may seem difficult to understand, when we look at Jie "Jack" Zhao and how he allegedly paid nearly $1.5 million to Peter Brand—Harvard's former fencing coach—things might start adding up.
In 2020, both Zhao and Brand were arrested for bribery charges, and in 2021, the federal grand jury added a charge. The final decision was made on December 21st, 2022: both Zhao and Brand were cleared of charges after two weeks of the trial.
Throughout the trial, Zhao's attorney presented 11 witnesses who presented evidence to show that Zhao's two sons—Eric Y. Zhao ('18) and Edward Y. Zhao ('21)—were accepted into Harvard due to their merit. The defense argued that the sons would have gotten into Harvard even without the recruitment process, presenting letters of recommendation and their transcripts to persuade the jury. On the other side of the stand was Alexandre Ryjik, who claimed that he was the "middleman" between Zhao, the wealthy businessman from Maryland, and Brand, the former Harvard fencing coach. After five hours of testimony from Ryjik, he claimed that the two used Ryjik's nonprofit organization to transfer money that added up to nearly $1.5 million.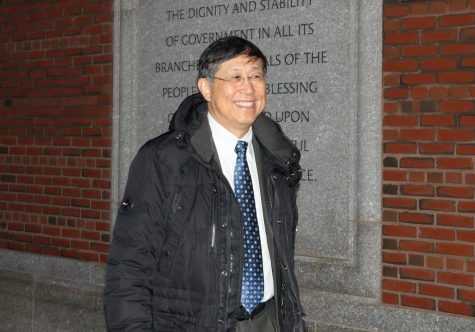 On the seventh day of the trial, according to the Harvard Crimson, Harvard University's student newspaper, members of Harvard Fencing testified that "Jack Zhao was a key donor to the group, which provides more than 50 percent of the fencing team's funding." However, on the tenth day of the trial, Zhao's sons claimed that they didn't know what was going on, and that it was their father's passion for the sport which allowed them to have a strong relationship with the coach. After two weeks of this intense trial, the jury unanimously decided that both Zhao and Brand should be acquitted. 
This brings many back to Operation Varsity Blues, the largest reported college admissions scandal , and the largest of its kind to be prosecuted by the US Department of Justice. A total of 50 people have since been charged, involving parents––including famous actress Lori Loughlin––coaches, and administrators. Parents paid millions of dollars to forge and fake applications, and paid others to take their children's standardized tests. The man behind this was William Rick Singer, who received nearly $21 million from 2011 to 2018.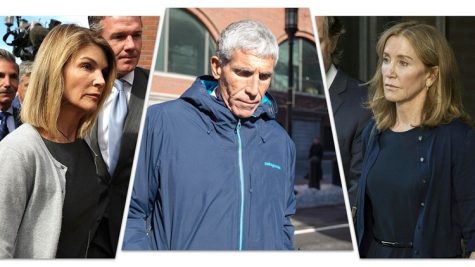 Those involved in the scandal helped their students to cheat on their SAT and ACT exams by receiving extra time with a falsified disability report from a psychologist who received nearly $5,000. They also used the recruitment process to get certain kids into universities such as Yale, Georgetown, USC and more. Singer photoshopped the faces of these children in order to paint them as athletes who were skilled in different sports such as tennis, rowing, water polo, soccer, etc. Although many individuals involved were arrested and charged, this scandal raises an important question: is the recruitment process really fair? 
Going back to Zhao and Brand's case, the Harvard Crimson wrote, "Once they were admitted, Eric and Edward paid full tuition to Harvard. They fenced all four years. Their family donated over $300,000 to Harvard generally and the fencing team," Brooks told jurors on Tuesday. "Does that sound like Harvard was victimized to you?" 
According to Ryan H. Doan-Nguyen, a staff writer for The Crimson, Zhao's bribery scandal is different from Operation Varsity Blues in two key ways: the amount of money involved and the applicants themselves. Zhao allegedly used nearly $1.5 million for bribery while in Operation Varsity Blues, the parents only used amounts of money that wouldn't be greater than six figures. In addition, many of the children who were involved in Operation Varsity Blues had poor grades and extremely low test scores, while Zhao's kids were bright, high-achieving students. 
Many athletes work countless hours to train themselves in order to achieve their athletic goals, and college acceptances have typically been nothing more than a byproduct. Tenafly High School is home to three recruited athletes who will attend college in the fall of 2023. While their hard work shouldn't be depreciated, the work of those who abuse the recruitment process should be. Zhao's case and Operation Varsity Blues ultimately reveal the shocking nature of the college admissions process, and how prestigious institutions have nothing to lose from six-figure donations each year. A generation of recruited college athletes makes it harder for this system to be banned, and it looks like it isn't going away anytime soon. At the end of the day, these students will be attending world-class universities, but is their integrity "world-class" as well? Well, the only ones who can answer this question are the students and parents themselves.