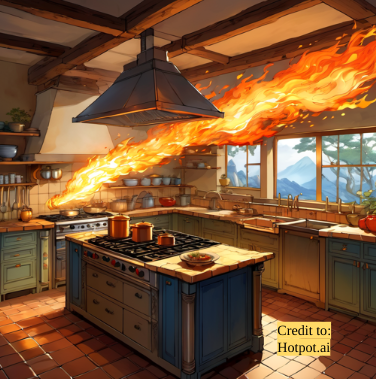 Cooking: a whirlwind of opportunities and a place of necessity for many. Busy hands scatter among a small space, like dancers in a show. Dancing flavors of spice and umami leap from plate to plate, creating a symphony of scents that can either soothe one's nasal canals or singe some nose hair. Among the hustling and bustling of the contemporary dance we call culinary arts, ingredients mingle and create lifelong memories. From sizzling oil lubricating pans to aromatic herbs to add some freshness to a not-so-fresh world, kitchens are a place of wonder and magic where taste buds are stirred… that is, until it turns into an absolute nightmare.
After a solid ten years of sitting patiently on the shelf, British chef Gordon Ramsay revives the British reality TV show Kitchen Nightmares with the release of an eighth season! According to IMDb, the culinary disasterpiece immerses the audience into a true kitchen nightmare when famous chef Ramsay caters some quality advice to some restaurants that are failing to bring home the bacon. From poor food quality to poor teamwork to poor hygiene to simply just having poor service, Ramsay sees it all and the steam continues to come out of his ears and not from the drab dishes that he reluctantly consumes.
Interested in watching what you most definitely should not be doing if you become a chef? New episodes of Season 8 of Kitchen Nightmares will be coming out on Fox on Mondays at 8 p.m. ET/PT, or you can watch it on Tuesdays on Hulu. The first episode of this season was released on September 5, 2023, but there will be more to come for a total of 8 episodes. 
Scrolling through Netflix but can't find anything entertaining? If you're in the mood for a laugh, Kitchen Nightmares will, for sure, do the trick! Kitchen Nightmares allows nightmares and laughter to collaborate. Learn from the mistakes of many chefs in the show and by learning this early, you will grow into a better chef at a young age from the expertise of a famous chef. If you enjoy cooking shows or are passionate about cooking as a whole, this is the perfect show for you!
So, if you want to sweeten your day (although the restaurant business' day may not sweeten up), Kitchen Nightmares is a must-watch.