Guitarist Abigail Zachko, THS Senior, to Play Coachella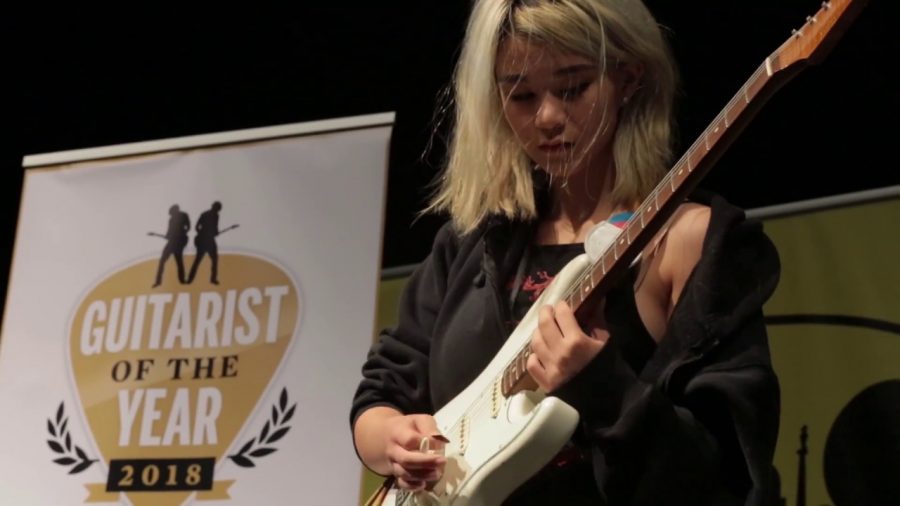 Abigail Zachko is a name you should keep on your radar. She is one of the many students at THS who excels in professional independent pursuits. A skilled guitarist, Zachko has been honing her art for seven years and is set to play on the main stage of one of the biggest music festivals in the world, Coachella.
Zachko started playing guitar in the fifth grade after moving to the Tenafly district. She found it very difficult to adjust with the other kids, so, equipped with abundant free time and a desire to make new friends, she explored the local School of Rock. There, she discovered her passion for guitar—it brought positivity to her environment.
It started becoming a real, professional pursuit for her in September of last year. She had a bunch of audition videos lying around for a summer program she was applying to; on a whim, her father submitted one of these videos to a UK guitar competition. The judges then contacted her, asking her to come to London and play in the UK Guitar Show. The video of her London performance went viral, and her following grew exponentially.
She recently committed to Berklee College as a performance major and is hoping to pursue a professional musical career. As of now, she has plans to unenroll from school at the beginning of next year to embark on a world tour with indie artist Mura Masa (who recently teamed up with Clairo for the song "I Don't Think I Can Do This Anymore"). She said that this opportunity was "really random"—the tour organizers came across Zachko's videos online and reached out to her via email, asking her to be the touring guitarist. She plans to practice with the rest of the band for all of December and begin traveling in January. She said the idea of touring has been "consuming her existence for the past month." 
The tour's first month will be spent in Europe, with shows in Germany, The Netherlands, the United Kingdom, France, Spain, and more. After a month-long break, Mura Masa and the band will play the two-week April Coachella festival in California, one of the biggest music festivals in the world. 
Zachko has also dabbled in making her own music. She used to be a member of the band This Was Planned*, a rock-inclined group in which she also provided the vocals. This Was Planned* released one album, Sunshine Lullaby, which is linked below. Zachko also said that she'd be open to beginning a solo career. She also plays piano and is currently trying her hand at classical guitar, a style that is totally different from what she does right now. 
MusicRadar
She cites several genres as inspiration to her, most notably jazz (like Ornette Coleman, Joe Paz, and Pat Martino). As for music she listens to now, Mura Masa got her into the indie pop scene, and she recommends the indie rock band From Indian Lakes.
Zachko's family has been instrumental (no pun intended) in her success. "My family is the most supportive family in the world," she said. Zachko is thankful for the push they gave her to start. Her father also attended music school, for the clarinet, so an affinity for music must be in her blood.
Although playing the guitar takes up all of her weekends and most of her time in general, she does not see it as something that consumes her free time. Practicing, playing gigs, and supporting other musicians just add more to her life. "There's this whole community within musicians," she said. "When you are a musician, you connect with people who are also musicians."
Guitar has become a form of therapy for Zachko. "I don't think anybody is 100% adjusted to their environment," she said, and playing guitar gives her a sense of belonging and connection with the world around her. It may have begun as a simple hobby, but now Zachko says that playing guitar "is like eating food," and this form of sustenance for her looks to be propelling her farther than the walls of THS can see.   
About the Contributor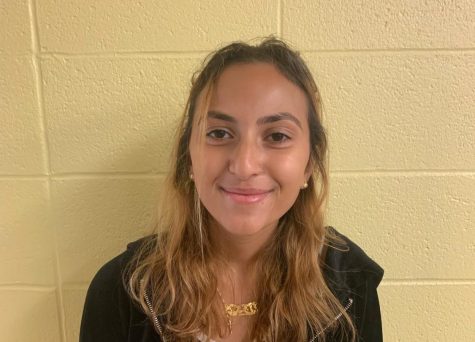 Nicole Shaker, Co-Editor-in-Chief
Nicole Shaker ('20) is Co-Editor-in-Chief of The Echo, alongside Kathryn Zheng. She loves to write about entertainment and is excited to have her pieces...