16-Year Old Carries out School Shooting on His Birthday
Most teenagers go out with their family or friends on their birthdays to have fun with their loved ones. However, last Thursday, a teen in Southern California decided to spend his 16th birthday by going to his high school and shooting his classmates. In the course of 16 seconds, he shot five of his peers and himself with a .45 caliber pistol, resulting in two dead and three injured. 
Nathaniel Berhow pulled a .45 caliber pistol on his classmates at 7:30 on Thursday morning, shooting six people in total. Gracie Muehlberger, age 15, and Dominic Blackwell, age 14, died at the hospital after the shooting, while the other three victims were released on Thursday afternoon, Friday, and Monday night. The shooter, Nathaniel Tennosuke Berhow, died while being treated for a self-inflicted gunshot wound to the head. After the attack, students were escorted from the campus by law enforcement and reunited with their families in a nearby park, leaving behind their belongings like books or schoolwork. 
It is unclear how he obtained the firearm, as it was not one of the six guns owned by the suspect's deceased father, although authorities said that there were some unregistered firearms in the house. It is also unclear what his motives were, seeing that there was no diary, suicide note, or connections linking him to a violent ideology or group. 
According to his peers, Nathaniel Berhow was a seemingly normal kid: someone who was quiet, smart, and somewhat introverted, but definitely not someone they could have predicted to act so violently. A friend of his said that he wasn't bullied, had a girlfriend, and was a youth member of the Boy Scouts of America.
Classes at the school are cancelled until December 2 after the violence, but will not be closed entirely. School administrators have organized events to assuage the students' trauma, such as counseling sessions that run from 10 a.m. to 2 p.m. on Wednesday and 10 a.m. to noon on Thursday. Students are encouraged, but not required, to attend these events, where they will be surrounded by supportive law enforcement officials, mental health professionals, community members, and friends. 
This shooting is yet another addition to the growing number of school shootings in the past couple of years, most prominently Sandy Hook, Parkland, and Stoneman Douglas. 
About the Writer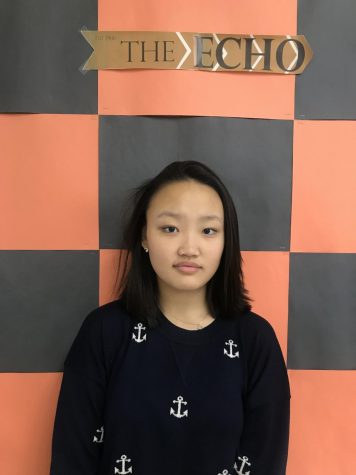 Seren Park, Co-Editor-in-Chief
Seren Park ('21), Co-Editor-in-Chief, enjoys spending her free time reading YA fantasy novels and watching Netflix shows. She tends to write pieces focused...