The Irishman: A Review of One of the Best Movies of the Year
Ten years ago, Robert De Niro read Charles Brandt's I Heard You Paint Houses, a novel detailing the life of a Philadelphia mafioso named Frank Sheeran. He showed the book to Martin Scorsese. The two of them got a great screenwriter, an all-star cast, including Joe Pesci and Al Pacino, and all the pieces to make a terrific movie. There was just one thing that stopped the movie from being made for ten years. The main trio (De Niro, Pacino, and Pesci) had to be made to look younger through digital techniques. This was a new technology and it was very expensive. After it became used more commonly, the movie finally got a deal. However, the company dropped the project when about to shoot it because the budget had ballooned to $125 million due to the visual effects. For a while the film seemed done for, until it got picked up again by Netflix. Despite now costing $150 million, Netflix took the film and gave us what is now The Irishman.
Like the book, The Irishman follows Frank Sheeran (Robert De Niro) who is a truck driver for a meat company. One day, he hires a lawyer named Bill Buffalino (Ray Romano). He introduces him to his cousin Russel Buffalino (Joe Pesci), and the two of them instantly become friends. Russel Buffalino is the head of the Pennsylvania crime family. Russel eventually starts having Sheeran do jobs for him, which soon include hits, or murders. Sheeran starts to rise in the ranks as a hitman in the mafia and eventually attracts the attention of teamster leader Jimmy Hoffa (Al Pacino). These two form a special bond and Hoffa hires him to be his bodyguard. The two of them pave their way through mob rivalries, haunting backstories, and politics.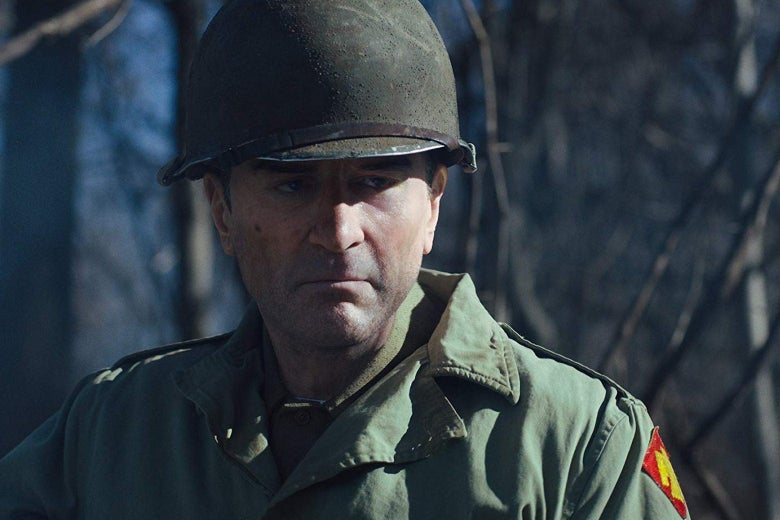 When the film began, I expected it to have a style like other classic mob movies that haven't been directed by Martin Scorsese. But I realized when I walked out of the theater that the film really feels like it has elements of many of Scorsese's classics—like Mean Streets, Goodfellas, and Casino—but it forges something entirely original. The story is moving, articulate, and sometimes it feels entirely heartbreaking. Like nearly every Scorsese movie, it doesn't have a perfectly defined plot, but it is still groundbreaking.
One of the biggest aspects of this film was the de-aging of the main characters. It's a technique that's been used for films such as The Curious Case of Benjamin Button, Guardians of the Galaxy Vol 2, and Ant Man. Marvel has used the technique a lot for flashbacks and is starting to use it more often. The way they do it is by taking a shot from the actor's old movies and animating it to put it on the actor's face. While it is pretty interesting, it doesn't always look so realistic. In The Irishman, a new step is taken. All the visual artists did was edit the wrinkles off the actor's faces. It doesn't look like a real-life younger version of the actor, but it's believable that the character is of that age. My only real criticism of it would be that the movements of the actors sometimes gave the illusion away.
I also loved how this film had a deeper meaning. For half of the 3-hour-and-30-minute runtime, it felt like the good old fun of being a gangster, but the next half was something new. I don't want to give away anything, but the film did an excellent job of exemplifying regret, betrayal, and fatherhood.
I think this is a great film. Do keep in mind that it's 3 hours and 30 minutes. I don't recommend seeing this at night, but I do recommend catching this film at a theater in either New York City, Westwood, or Bergenfield this Wednesday. It is also coming on Netflix on Wednesday, but you shouldn't watch it on your phone. It really is a cinematic epic that should be enjoyed on a big screen.