The NFL's Booms and Busts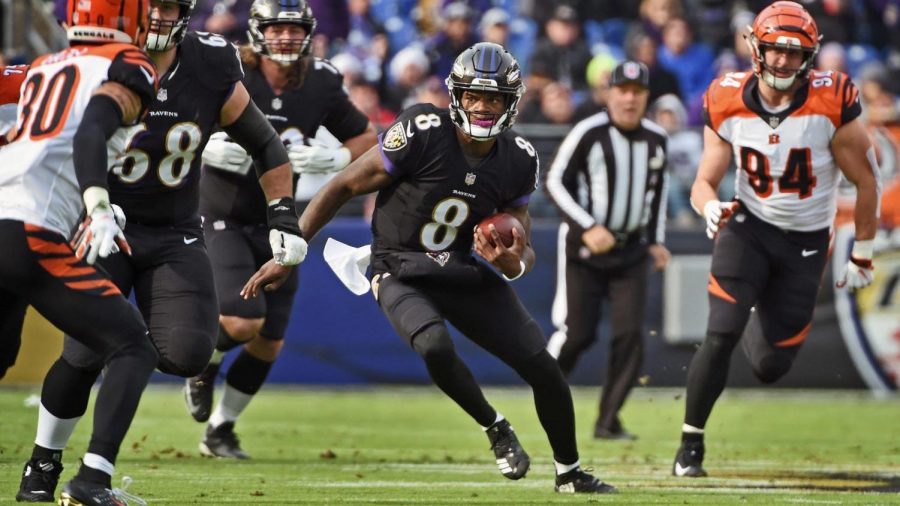 Football is America's sport, one that draws in hundreds of millions of fans each year, and for good reason. It's action-packed, fast-paced, and much more energetic than other sports such as baseball. Before every season, teams's fan bases, sports analysts, and the teams themselves have certain expectations for how they'll do. Now, let's take a look at the overperforming and underperforming teams/players of the season so far. 
The Underperforming Teams:
Cleveland Browns:
The Cleveland Browns were projected to potentially win the Super Bowl this year. They finished seven and eight last year with one tie, which was an immense improvement to their winless season in 2017-18. This offseason, they acquired star receiver Odell Beckham, Jr. in a blockbuster trade with the Giants. That move put them in the Super Bowl conversation, and, coming into this season, fans were expecting greatness. Unfortunately for them, greatness is something the Browns haven't achieved since the 1960s. The team currently has a mere three wins and six losses, which puts them nearly out of the playoff race. The Browns still have plenty of time to recuperate, but they are nowhere near being Super Bowl contenders. 
Cincinnati Bengals:
No team in the NFL should be worse than the Miami Dolphins and the Washington Redskins. Unfortunately for the Bengals, they are worse than both. With a winless season so far, the Bengals have one of the worst offenses in the league. They have the worst average yards per carry and the worst red-zone offense. It doesn't help that they have the worst defense in the league as well. At this point, Bengals fans can do nothing but hope for this year to end. 
The Underperforming Players:
Baker Mayfield:
Baker Mayfield was expected to do great things this year. He had just led the Browns to a 7-8 season, and the team had improved during the offseason. However, he is having a huge sophomore slump. He's thrown 11 touchdowns compared to 12 interceptions, has had an average QBR of 47.5 which is ranked 22nd in the league. He may be able to pick up the speed now after a win against the Steelers, but things don't look too good for Baker. "Baker has been heavily criticized by the media, and rightfully so," said Jiho Park ('20). "His slump is worse than most because he has an all-pro running back, a top-five wide receiver in OBJ, and an above-average receiver in Jarvis Landry."
Matt Ryan:
Ryan has been one of the best quarterbacks in the league for years. The Falcons have been known for having a high-octane offense involving Ryan, Julio Jones, and Devonta Freeman. This offense has been nowhere to be seen so far, and the Falcons are currently three and seven.
The Overperforming Teams:
San Francisco 49ers:
The 49ers were abysmal last year, which is why it's strange to see them going nine and one so far. After drafting Nick Bosa with the third overall pick, their defense has become one of the best in the league. They have no superstars offensively, but quarterback Jimmy Garropolo can eventually become one. The 49ers are the best Super Bowl candidate coming out of the NFC as of now.
Green Bay Packers:
The Packers were coming off six wins and nine losses last season, which wouldn't be terrible if they hadn't had such high expectations going into last year. Aaron Rodgers has stepped it up this year, and the Packers defensive unit has been formidable, as well. This team is going to be a force to be reckoned with once the playoffs come.
Overperforming Players:
Lamar Jackson:
Last year, many people slept on Lamar Jackson. He's been called a "running back" rather than a real quarterback by many, but this year he has absolutely exploded. The Ravens are currently eight and two, mostly due to Jackson. He led them to a staple win over the Patriots, and he looks to continue the same. "What makes Jackson so good is his versatility," said Itamar Freund ('20). "His ability to run the ball while also having a cannon of an arm forces the defense of the other teams into bad positions." 
Darren Waller:
No one knew who Waller was until this year. He's been doing an outstanding job at tight end for the Raiders, with three touchdowns from 56 receptions. As of right now, he has fifty more receptions than his entire year last year. With still a good portion of the season to go, he's looking to be the top tight end of the league. 
Each season, some teams/players struggle, while others exceed expectations. Nonetheless, each of these players is talented and has many opportunities to do better. The same can be said for the teams. Both the Packers and 49ers were poor last year, but have rallied this year. So why can't the Bengals and Browns do the same? In the end, there is still plenty of time to resurrect their seasons, and I believe they can do so.
About the Writer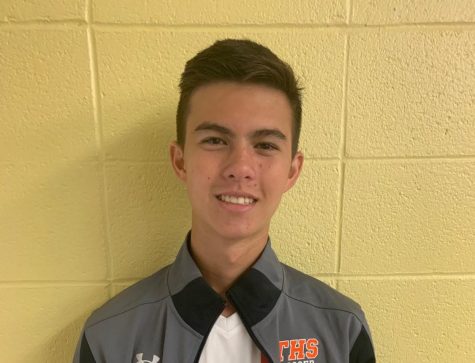 Hunter Neuman, Sports Editor
Hunter Neuman ('20), Sports Editor for The Echo, loves playing soccer, watching sports, and hopes to one day become a sports journalist. He is a fan of...