Mark Zinna Beats 14-Year Incumbent Peter Rustin
On Tuesday, November 5th, Tenafly Mayor Mark Zinna was elected into office, after his lengthy race against our long-standing mayor, Peter Rustin. According to unofficial results independent Rustin received 1,294 votes and Democrat Zinna received 1,540 votes. Zinna attributes his win to his diligent, old-fashioned work. He went out and knocked on hundreds of doors to introduce himself. He is looking forward to serving the borough's 14,000 residents as mayor after three terms on the council.
Zinna describes the running process to be very straightforward. His main goal was to get his name out. The strategy for him was GOTV, or Get out the Vote. "The next topics are tactics; we identified specific voter blocks and communicated with them, I knocked on doors of over 2,000 Tenafly homes, we operated phone banks for six weeks, we used consistent print and live messaging and listened to what the voters articulated as their priorities."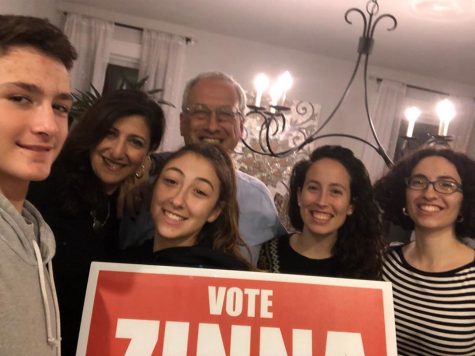 Zinna has been a member of the Tenafly community for 18 years, living with his four kids and wife, Simone. He graduated from the State University of New York at Albany and holds a bachelor's degree in History and Political Science. Previously, Zinna served on the borough council from 2012 to 2017. As part of the council, Zinna has served on the following boards: Recreation, Transportation, Affordable Housing, Chamber of Commerce, Board of Education Shared Services, Police Commission, Transportation, Youth Services, and Access for All. He has dedicated his time to making sure Tenafly is fiscally responsible, appropriating 30 million in funds annually while also trying to keep the tax increase low. Zinna has also contributed his time to making sure the seniors of Tenafly are satisfied by providing affordable housing and a senior bus service. 
Zinna looks to prioritize the residents of Tenafly. Some of the items on his mayoral agenda include: fixing the numerous pot-holes, making everyone's voice heard by creating a user-friendly site where people can easily get information, a beautification program that will provide year-round maintenance for our parks and an upgrade to children's playgrounds to make sure all equipment is safe and accessible, and a complete renovation of the Clinton Inn into a new state-of-the-art hotel. He also hopes to change the traffic light by the Clinton Inn to a regular red, green, and yellow traffic light to ensure safety for drivers and bikers. Additionally, Zinna wants to make city commuting much easier. One way he plans on doing this is by improving the jitney bus service from downtown Tenafly to the George Washington Bridge bus terminal and the Edgewater Ferry Terminal. Lastly, Zinna wants our kids to be more active. He plans to renovate and reopen the skate park and turn two full acres of unused land into a sports field for all Tenafly residents to use.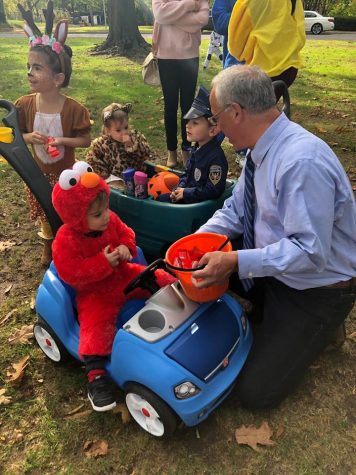 Zinna hopes to hear from all of Tenafly's residents in bettering the town. "I would like to share what I usually say to people regarding local government, get involved. The people who show up make all the decisions. We need the input and viewpoint of residents in order to ensure we are making the right choices," stated Zinna.