Why Political Unrest Is the Biggest Threat to Global Health
Rising gas prices. A tax on WhatsApp. A hike in metro prices. While these events may seem like minor inconveniences, all have triggered monumental responses. But people in Lebanon are not taking to the streets simply because they have to pay 20 cents each month to use WhatsApp. People around the world—Lebanon, Iraq, Iran, Colombia, Venezuela, Hong Kong, India, and Pakistan, to name a few—are rioting against and protesting the bigger issues at hand: inequality, corruption, political freedom, economic hardship. While countless protests are occurring at the moment, there are certain ones exploding at this very moment that cannot be ignored. Here is a rundown of the most radical, most extreme, and, frankly, most terrifying protests in the world:
Chile
The protests in Chile began in the capital, Santiago, with students marching the streets in response to a rise in metro ticket prices. In the middle of October, high school students crowded the metro system as part of a fare-evasion scheme in an attempt to force the government to decrease the fare. As tensions grew, people of all ages and social classes joined and expanded the cause. As of now, citizens all over the country, not just in Santiago, are taking to the streets to fight against inequality, deficient public services, rising fuel prices, government repression, and poor wages and pensions. For the most part, the protests have been peaceful, but several outbursts of arson and looting attacks have taken place on metro stations, supermarkets, and government buildings. Recently, President Sebastián Piñera declared a state of emergency and employed thousands of troops to patrol the streets of Santiago. According to The Guardian, over 2,600 protesters have been arrested and at least 15 have died, several due to violent outbreaks with armed forces, making this the worst unrest Chile has seen in over three decades. 
Hong Kong
Hong Kong has been in the same ongoing fight with its government since June, yet conditions are only getting worse. Hong Kong is sovereign to China, yet it has always had its own legal system, so when an extradition bill that said Hong Kongers would be tried in Chinese courts was proposed, residents were enraged. The majority of the demonstrators are high school and university students, yet people of all backgrounds are getting involved. The protests are bigger, more perilous, and less predictable than ever, even though the bill was pulled in September. Protesters continue to rally against the government in attempt to force officials to employ democratic changes. Since June, as Politico reports, police have made over 2,000 arrests and have implemented brutal tactics to put down the riots by utilizing guns and water cannons containing blue dye laced with pepper solution and teargas.
Iran 
In the past few days, Iran has seen the most catastrophic unrest in four decades. A steep increase in fuel prices triggered the demonstrations to combat not only economic hardship, but also corruption in the government. These protests have escalated into utter mayhem. Amnesty International reports over 70 gas stations, 700 banks, 50 police stations, and other establishments were destroyed, and of the 200,000 rioters, over 7,000 were arrested and at least 143 died. "I think it is horrible that people are dying for standing up for what they believe in. The government has been tormenting people for decades and the people have finally found their voice," said Ariana Bondi ('20), who is half-Iranian.
Lebanon
Lebanon never recovered from its fifteen-year civil war that ended in 1990, which resulted in an unsteady, corrupt government that is still in power today. The government has yet to even attempt to fix or invest in the country's disintegrating infrastructure, hazardous waste disposal system, faulty power grid, or crippling unemployment rate. Laws upon laws were enacted to help the nation's debt, slowly angering the population, yet the last straw broke when a 20-cent tax was placed on the messaging app WhatsApp. Protests occur every day, with thousands in attendance, yet around 1.3 million people—20% of the population—have taken part in certain arranged demonstrations. There have been reports of various gunmen attending these rallies seeking to intimidate protesters, and the army has often used teargas to de-escalate and put down protest.  
Iraq
With a failing economy—7.93% unemployment rate and nearly a quarter of the population living in poverty—comes despair and rage from citizens. The majority of protesters in Iraq were young and unemployed people, who took to the streets to fight government corruption. Violence between demonstrators and police forces broke out in an unfortunate turn of events. The Independent reports that within five days, almost 150 people were killed and thousands injured in what the UN described in their report as a "senseless loss of life."
About the Writer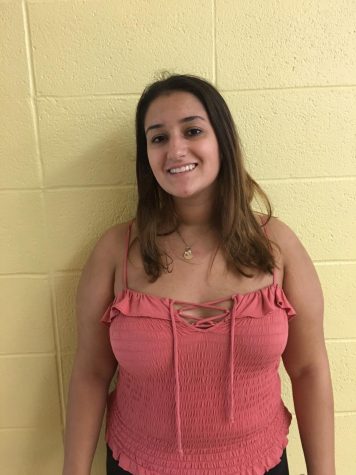 Norhan Zouak, Staff Writer
Norhan Zouak ('21) has been a writer for The Echo since her freshman year, when she decided to broaden her interests in writing and journalism. She is...