What to Know about Greta Thunberg
"I want you to panic. I want you to feel the fear I feel every day. And I want you to act."
You might've heard of the teenage girl who has been flipping the world upside down with her passionate speeches and realistic thoughts. Greta Thunberg is a 16-year-old Swedish girl with Asperger's syndrome. She's also so much more than that. She is the figure who has transformed all the vague fears of climate change from people all over into a sudden eye-opening realization. Although she is not a politician, a member of the royalty, or a billionaire, she is the leader who has persuaded others to pay attention to the escalating problem. She represents the people, demonstrating how nobody is too small, too young, or too unworthy in any way to make a difference. Her existence is proof that we should not underestimate the power of the youth.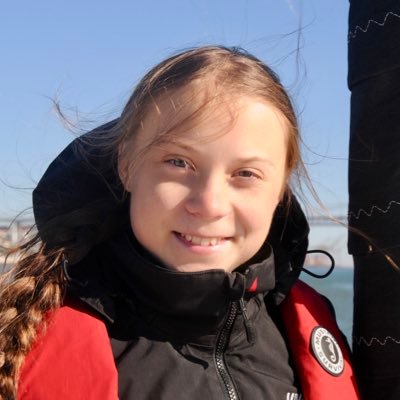 Her influence is immense; about four million people in 161 countries participated in the largest climate demonstration in history on September 20 thanks to her. She has met with the former President of the U.S. Barack Obama as well as Pope Francis, who has made it clear that he supports her actions. Her "How Dare You" speech at the UN Climate Action Summit on September 23rd has moved millions of hearts. This incredible girl refuses to fly because of its heavy carbon footprint, and she has already completed a 13-day cross-Atlantic journey on a zero-emissions vessel. This young girl's accomplishments are unbelievable. 
However, with praise also came the criticism. Just last Thursday, the President of the United States, Donald Trump, insulted Thunberg, stating, "Greta must work on her anger management problem, then go to a good old fashioned movie with a friend! Chill Greta! Chill!" Many suspect that the reason for these attacks is because she was named the Time Person of the Year of 2019 over him. Thankfully, Thunberg couldn't be more unbothered. She changed her Twitter bio to "A teenager working on her anger management problem. Currently chilling and watching a good old fashioned movie with a friend."
The young Greta Thunberg's presence is already known all throughout the world; she will surely go on to do great deeds. Hopefully with her influence, we will one day all come together to further ameliorate the issue of climate change.