How the School Produces Its Annual "Renaissance Madrigal Festival"
The Renaissance Madrigal Festival, more commonly called Madrigals, takes place annually in the school cafeteria on a mid-December Saturday. It is a night of jolly merrymaking and uproarious hysterics, made possible only through the tremendous efforts of students and staff. A night such as this can only happen when a perfect trinity of conditions are met:  food, entertainment, and a tech crew. The heads of each of these are Mrs. Johnson, teacher of the high school's culinary classes; Mr. Millar, director of Madrigals as well as choirs and orchestra; and Mr. Moger, teacher of the television and theater classes as well as advisor of the high school's tech crew. This year's festival took place last Saturday, December 14, and thanks to these three faculty members as well as student participants, the night was a resounding success.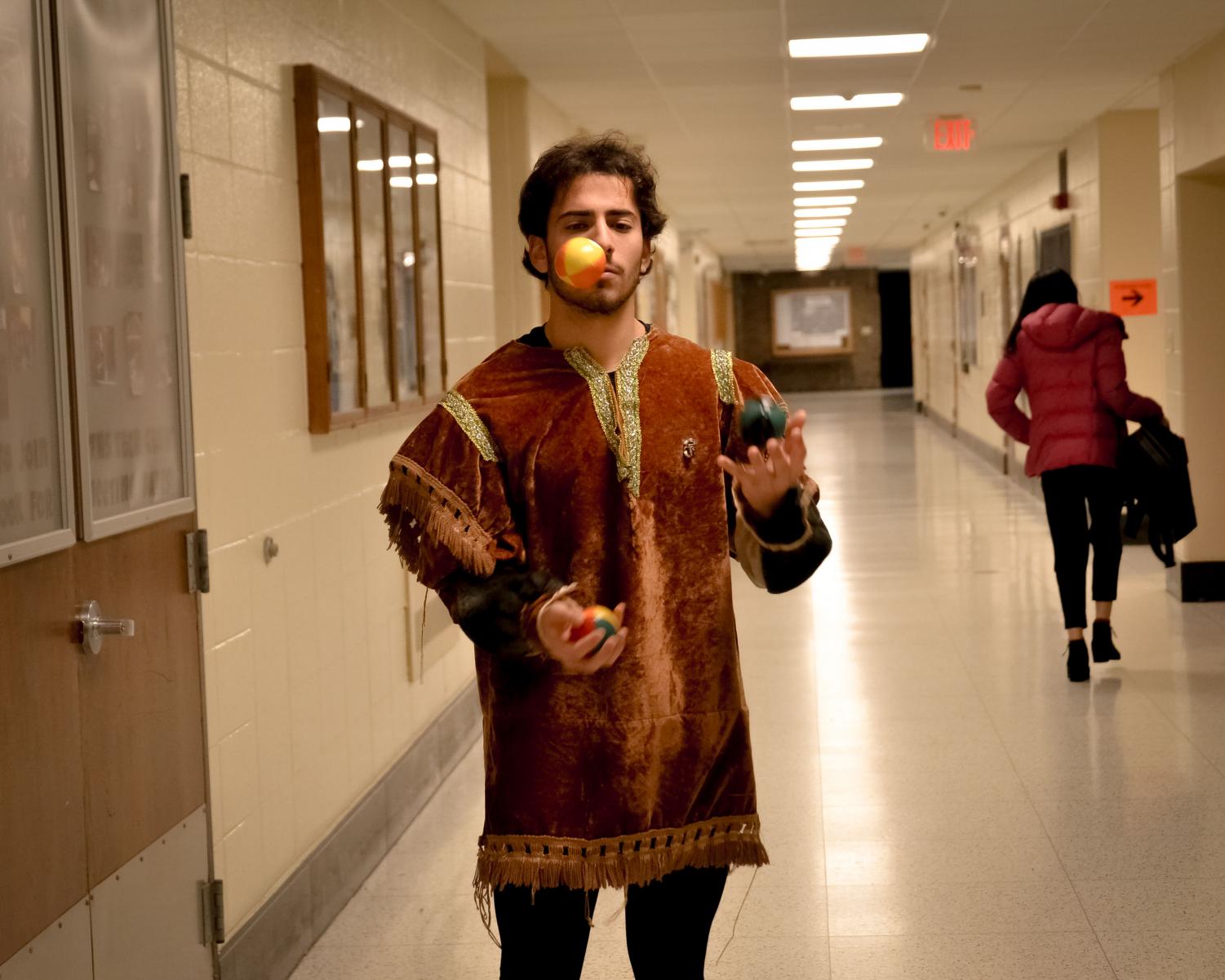 A madrigal is a secular, vocal musical composition of the Renaissance and early Baroque eras that is usually accompanied by two to eight voices. In 1982, Mrs. Susan Tall (after whom the school auditorium is named), started the Madrigals tradition at Tenafly after attending a similar show, filled with servers, jesters, and musicians, at her own college. The idea is that "guests are continuously entertained." Tall explained how, when she directed the festival during her tenure, she "tried to make everything very authentic." She ran Madrigals, which back then lasted two nights and was apparently a much bigger production, for nearly thirty years, until her retirement 2010. 
What the old and new productions have in common, however, is that the night is composed entirely of student performances and support jobs (such as serving or setting up). Last Saturday's show was led by a number of talented students who sang and acted in a comedic fashion, veering away from the traditional structure of a seventeenth-century madrigal. Although the show was presented in the school cafeteria, the overall presentation of Madrigals manifested to be aesthetically authentic to the Renaissance era. Anya Kasubhai, who was cast as Queen Isabella, took the starring role of the show and performed in a number of skits as well. One sidebar of Madrigals was the inclusion of Tenafly parents, who found themselves to be participants of the overall experience.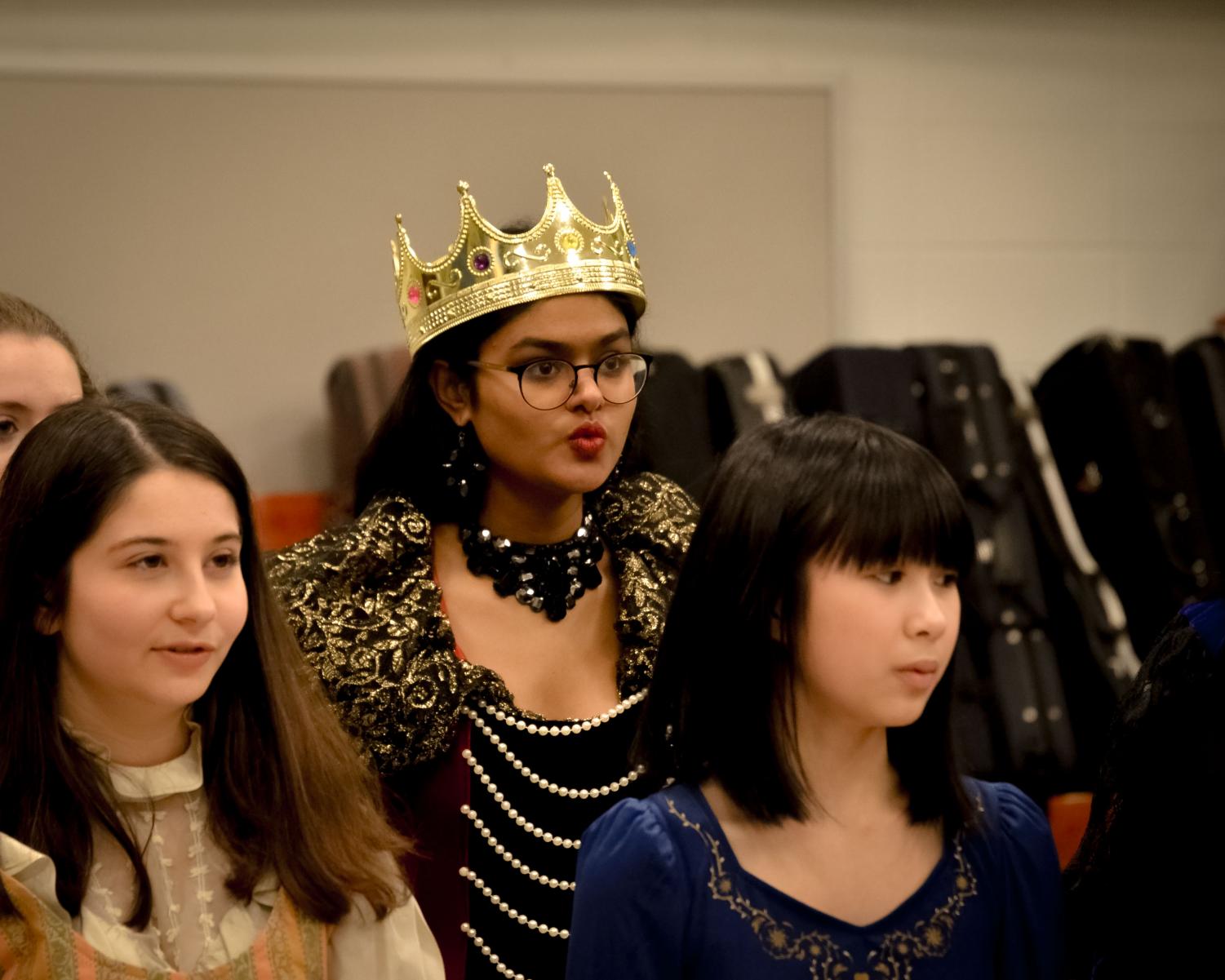 Perhaps not the most appreciated or acknowledged part of the show but without a doubt a very crucial component of it, the tech crew really set the stage for a great night. Led by Mr. Moger, its duties typically involve everything from setting up the actual stage to running lighting and sound, and filming the night. 
"Tech crew is responsible for the backdrop and the lighting and occasionally sound, but we did not do sound this year," Moger said. "It's very similar to what we're responsible for in a play, except it's in the cafeteria, which is not designed for it. We set up an entire show in a space not really meant for performance all in one day. Everything needs to be brought in and set up and even the singers and actors are involved." Such a demanding task would surely need the oversight of knowledgeable adults, right? According to Moger, though, "The students really do most of the work themselves. I just kind of tell them what needs to be done and how to do it, but they really do most of the work."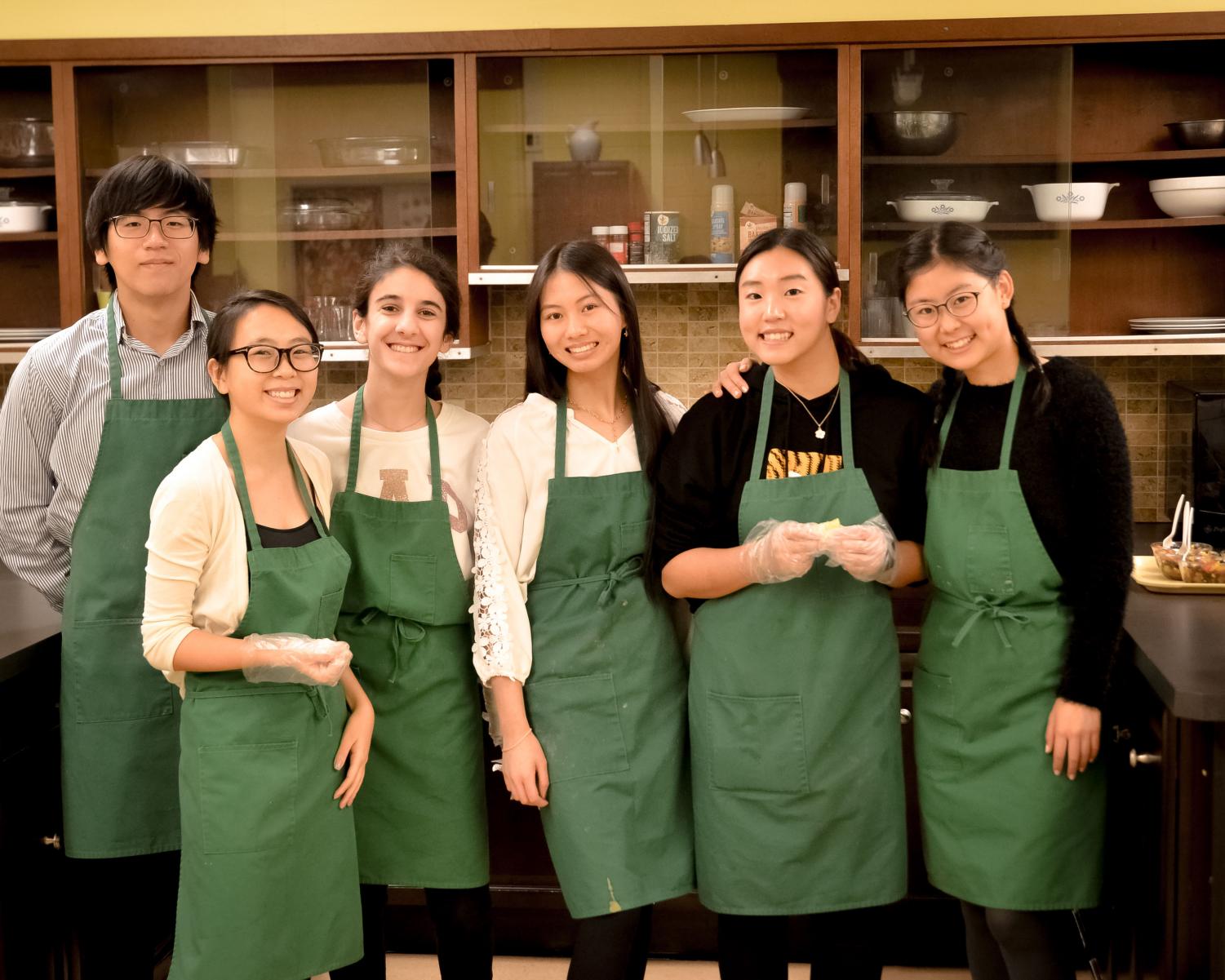 The food served, which fed 140 people, included meatballs, spinach lasagna, mini quiches, bean salad with lime vinaigrette, and a variety of baked goods. All of the food was prepared by students under the direction of Mrs. Johnson in the cooking room. Guests were welcomed with elaborately made paper cards detailing the meal order for the night, bottles of sparkling apple cider, and a warm, inviting, table set. Johnson began work with her students for the show weeks in advance. She remarked that the students seemed to have the most fun decorating the cookies. "This is really fun for the students because they can be creative and showcase their talent," she said.
Although it did take place in a high school cafeteria, the tables and chairs were dressed up, and the lighting configured to make the room seem lavish—and it did.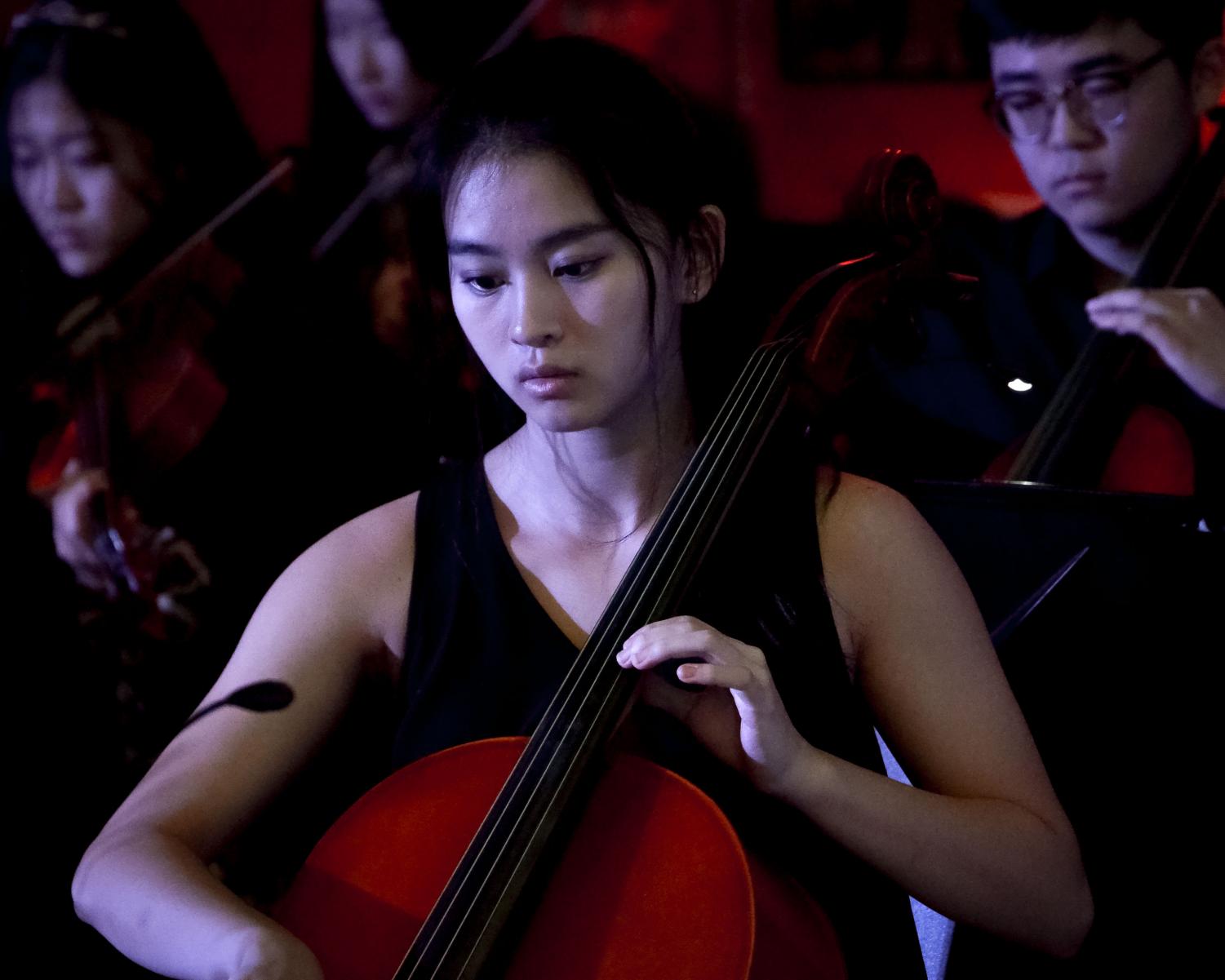 "It was truly magical," said Nathan Kong, a student volunteer on the waitstaff and co-author of this article. "There was a lot of good feeling in the air. Everyone knows Christmas is coming around, and everyone's just trying to have a good time before the holidays. We personally lit candles on every table, and operated a beverage station the entire night. All of the food was served and made by students to make the guests really feel special. Mrs. Johnson referred to her and her students as 'Santa's little elves.'" 
Overall, the show was a collaborative effort of student actors, student crew, and faculty coordinators. Together, they were able to plan a very enjoyable night for the families of Tenafly.