Collaborations in Music that Need to Happen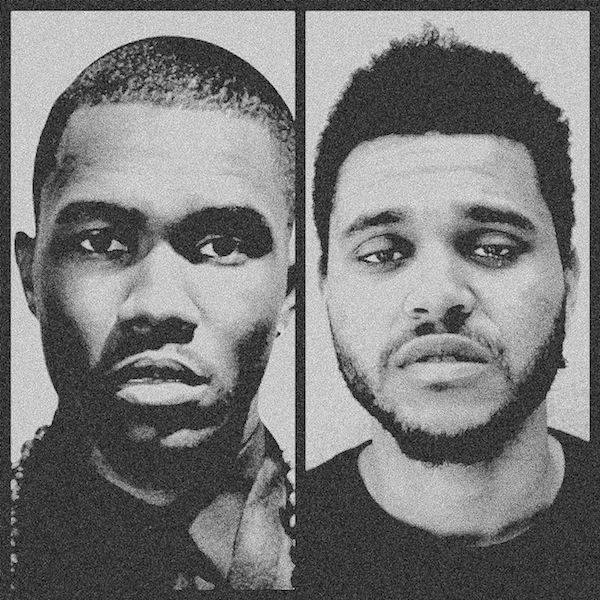 With predictable rap features popping up all the time in pop and R&B tracks, it's easy to forget that musical collaborations are supposed to be unique mixtures of unlike styles to give fans a breath of fresh air. So, here are ten pairs of musical artists that music fans have to see get together eventually, because this is what collaborations are really supposed to sound like.
1. Drake and Clairo
Drake has done many collaborations in his day, but this pop collab would breed a song that's unlike any other in Drake's discography. He's proved he's an expert at making chill, catchy pop-rap ("Hotline Bling") and Clairo has proved that she can provide excellent choruses to mellow rap songs ("Conducta") and that her voice can blend well with anyone's ("Are You Bored Yet?"). With her indie style and Drake's experience, their music could really hit perfection.
 2. Bring Me The Horizon and slowthai
This is an interesting one. Bring Me The Horizon is an utterly genreless band, but lately, they've been leaning heavily towards weird, electronic beats that just sound like they're waiting to be layered with a rap verse. Bring Me The Horizon just released an EP chock-full of collaborations (Music to listen to~dance to~blaze to~pray to~feed to~sleep to~talk to~grind to~trip to~breathe to~help to~hurt to~scroll to~roll to~love to~hate to~learn Too~plot to~play to~be to~feel to~breed to~sweat to~dream to~hide to~live to~die to~Go to.) so they'd definitely be up to it, and slowthai has been rising in the music scene lately with his debut album and his BROCKHAMPTON collaborations. Oli Sykes's and slowthai's British voices bouncing off of each other would create a totally unique listening experience. 
3. Waterparks and ONE OK ROCK
These pop rock bands would suit each other perfectly. I got the idea from the very successful collaboration between ONE OK ROCK and 5 Seconds of Summer ("Take What You Want"), another pop rock band. I feel like Waterparks can bring even more energy to a track with ONE OK ROCK, and the two very talented vocalists from the bands, each with extremely unique and distinguishable voices, can make a great pop-rock song that strays from the algorithm and gives us something surprising. 
4. CHVRCHES and Grimes
This collaboration would be a total powerhouse. Grimes, who has an ethereal voice and immense production talent, and Lauren Mayberry (lead vocalist of CHVRCHES) with the other members of her synthpop band would combine to create a female-led banger complete with interesting electronic backing, out-of-this-world harmonies, and a catchy-as-hell chorus. I know I'd be looping this one for months.
5. Ariana Grande and Charli XCX
This duo has a similar vibe to the previous one, both bringing a powerful female energy. Charli XCX's latest album (Charli) was majorly made-up of collaborations, and Charli has surely proven she can work well in a team ("Gone," "1999"). Although Ariana has really been riding her own wave lately (see the second verse of "thank u, next"), she often performs well with other artists as well ("Love Me Harder"). I would love to see these two get together because between their powerful belts and bada** attitudes, they would make a truly powerful track.
6. The Weeknd and Frank Ocean
I can't believe this one hasn't happened yet. These two artists have such angelic voices that an intermingling of them almost seems illegal. Although The Weeknd has mostly assimilated to the pop scene and Frank Ocean is staying true to the electronic R&B he's been showcasing for the last few years, I still think they have a similar style—maybe it's just their vocal executions, but either way, neither artist individually can do much wrong, so together, anything they make would be beautifully right. 
7. Tyler, The Creator and Bearface
This one might be a little bit of a cop-out. Bearface is that mysterious member of BROCKHAMPTON with the absolutely gorgeous voice—the one who chants "So do you love me?" in their smash-hit "SUGAR." He's often likened to the Frank Ocean of BROCKHAMPTON, as Frank Ocean had a similar role in his rap group Odd Future. Bearface often collabs well with Kevin Abstract (who's likened to the Tyler, The Creator of BROCKHAMPTON, as Tyler was also the leader of Odd Future), so I can't see why Bearface and Tyler wouldn't hit it off right away. Sliding from a flawless Tyler verse to a gorgeous Bearface chorus feels like an abstract (no pun intended) musical dream that would make my year. 
8. Gus Dapperton and SG Lewis
SG Lewis is a producer who frequently collabs with dreampop/bedroom pop artists, from Clairo to HONNE. Each of these collaborations breeds a perfect mellow pop song that's impossible not to love. Gus Dapperton is an extremely talented artist in the indie/bedroom pop scene, and I just know that his voice over one of SG Lewis's beats would create the best song of either of their discographies. 
9. Lana Del Ray and Broods
Both of these artists can create magic on their own, but together, I doubt it could get better. Both have just released flawless albums with similar styles, and they both seem to just be improving as the years go on. Broods vocalist Georgia Nott has a soft, powerful voice that would chime perfectly with Lana Del Ray's unique, hazy infelection. They would make a chill, understated ballad that you can cry to, sing along to, or fall asleep to; because if they can do that individually, they can do it even better with one another.
10. mxmtoon and chloe moriondo
Small indie artists such as these two often work on tracks together, so I doubt this one is even that much of a stretch; still, I'm dying to see it happen. Mxmtoon and chloe moriondo have very similar voices and styles of music, so there definitely wouldn't be a clash, but it wouldn't be boring either; their individual songs are both soft and fuzzy, but I find that mxmtoon often sings with a sunshine-y tone while chloe moriondo does so with a more monotone, downer style. Together, I feel like they would make an interesting indie pop song that could have the listener feeling all types of moods.
Collaborations are supposed to be interesting, and so I hope that these twenty already interesting artists start intermingling with each other, because they are currently depriving us of some of the best music that could come out of this decade.  
Listen here for a sample of each of the artist's sounds.