Ukrainian Plane Crashes in Iran Leaving No Survivors
Early January 8th, a Ukranian Boeing 737-800 crashed shortly after taking off in Tehran. Aboard the plane were 167 passengers and nine crew members, all of whom died in the crash. 
The plane departed Tehran International Airport at 6:10 a.m. local time, but withdrew from the radar just a few minutes after. The plane was found in a farm in Shahedshahr, approximately 10 miles northwest of the airport. NBC reported that of the 167 passengers, 82 were Iranian, 63 were Canadian, 11 were Ukranian, 10 were Swedish, four were Afghani, three were German, and three were British, according to Ukrainian Foreign Minister Vadym Prystaiko.
The crash came just hours after Iran launched missiles at US and coalition forces at two military bases in Iraq. Din Mohammad Qassemi, who lives near where the crash occurred, told the Associated Press he originally thought it was the US striking in retaliation for the previous attack, saying, "I heard a massive explosion and all the houses started to shake. There was fire everywhere. At first I thought (the Americans) have hit here with missiles and went in the basement as a shelter. After a while, I went out and saw a plane has crashed over there. Body parts were everywhere."
Soon after the crash, while the cause was still unknown, Iran stated that mechanical issues are most likely to have caused the crash, while Ukranian officials deemed it too early to make a determination. "Information on the causes of the plane crash is being clarified by the commission. Any statements regarding the causes of the accident prior to the decision of said commission are not official," CNN reported in accordance with a statement by the Ukrainian embassy in Iran. 
A week into the investigation, surveillance footage confirmed by The New York Times surfaced showing two missiles hitting the plane. The missiles were launched from an Iranian military base located eight miles out of Tehran. Last Saturday, the Iranian government finally acknowledged and admitted to unintentionally shooting down the plane.
About the Writer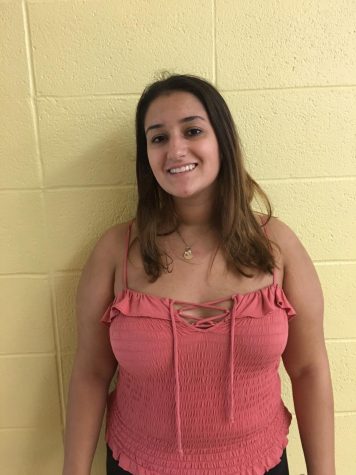 Norhan Zouak, Staff Writer
Norhan Zouak ('21) has been a writer for The Echo since her freshman year, when she decided to broaden her interests in writing and journalism. She is...