Marriage Story: A Review of the Most Real Film of the Year
To start off the review, I need to acknowledge the filmmaker behind this film, Noah Baumbach. He's been an independent filmmaker who's made some wonderful films like Mistress America, Frances Ha, The Squid and the Whale, and The Meyerowitz Stories (New and Selected). He's also collaborated with the popular stylistic filmmaker Wes Anderson on The Life Aquatic with Steve Zissou and Fantastic Mr Fox. He sadly hasn't been able to get his films in theaters anymore, so he had to start making them for Netflix. Now, however, he's managed to bring his masterpiece, Marriage Story, to audiences.
The film follows a married couple, Charlie (Adam Driver) and Nicole (Scarlett Johansson), who work at a theater in New York City, where they raise their son Henry. Charlie is an organized theater director who is sharp and was raised by abusive parents. Nicole is a free-spirited actress who is supportive and dreams of living in Los Angeles. It seems like the two of them have a perfect relationship and a solid marriage, but then they start to grow apart. At first they try to keep things cordial, but then Nicole files for a divorce. The two of them begin to fight for custody of Henry and figure out how they can still be his parents.
If I could choose one word to describe Marriage Story, it would be heartbreaking. You really connect with the characters and you feel the very deep emotions. Watching the film, I realized that it's so wonderfully crafted that you see both sides of the story properly. It doesn't just make you root against the selfish and spoiling mother or the short-tempered, neglecting dad. It does not use this common divorce theme. Instead, you understand both sides of the story. Noah Baumbach properly tugs your heartstrings and crafts a wonderful and emotional story that just might be his best work.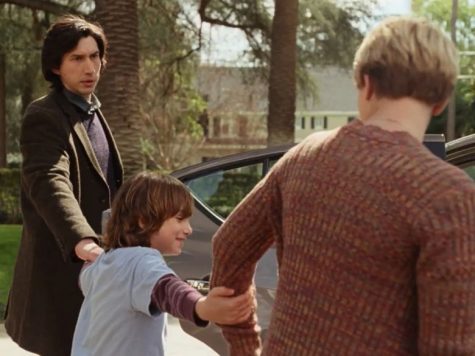 Moreover, the actors give excellent performances. Scarlett Johansson and Adam Driver prove their range as actors. It feels as if they're trying to tell you that they're underrated and can convince you that they are their respective characters. Their divorce lawyers (Alan Alda and Laura Dern) make you realize how nasty divorce lawyers can get in real life, and they perform wonderfully. Dern is especially incredible as a relentless divorce lawyer, and she fits the part perfectly. If this movie came out in a bad year for movies, they would win all the acting awards because every actor was amazing in this film. 
It's on Netflix right now, and if you haven't seen this film, go see it now. It is a forceful and emotional film that is well done and will hopefully win many awards during this award season.
Netflix