On Another Boring Grammys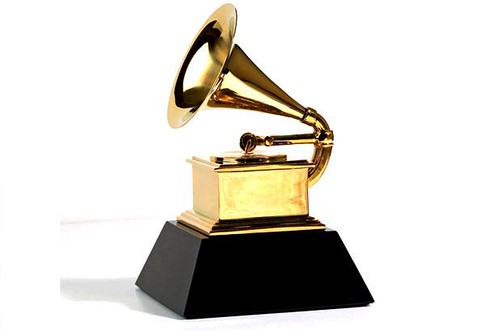 January 26th of this year marked the 62nd Annual Grammy Awards, which continued the old trend of awarding predictable artists with the most prestigious award in music, often giving one artist several awards while other, more deserving ones leave with nothing in hand. Here, I'll be discussing several of the biggest categories and their winners. This only skims the full list, but, in truth, I can only really complain about the categories in which I care about the music and artists they concern.
Best Rock Album
Winner: Social Cues by Cage the Elephant
I'll start off on a good note. This category had some of the best results of the night. I even enjoyed many of the nominees; amo by Bring Me The Horizon was one of my top albums of 2019, and both The Cranberries and I Prevail are extremely respectable bands (I can't say I'm familiar with the last nominee, Rival Sons). Social Cues, however, deserved the big win. A borderline perfect album from start to end, it offers up slow-burning jams ("Black Madonna"), powerhouses ("Broken Boy") and heartbreakers ("Goodbye"). As a universally acclaimed album, it was the perfect winner.
Best Pop Vocal Album
Winner: WHEN WE ALL FALL ASLEEP, WHERE DO WE GO by Billie Eilish
Now, onto the category that perhaps made me the most mad. This is one of five Grammy Awards that Billie Eilish took home (are you kidding me?). I won't pretend to not like this album—it was quite solid, especially for a debut by such a young artist. But when one of the most perfect pop albums in recent years, boasting graceful cohesion and style, not to mention flawless vocals present throughout each track, was also nominated, I can't say I'm happy. thank u, next by Ariana Grande deserved the win, no doubt about it (how did she not take home one award?). The focal point of Eilish's album was not the vocals—if the category was focused on production, then maybe I wouldn't be so disappointed. And on another note, the Ed Sheeran, Taylor Swift, and Beyoncé albums were definitely only nominated because of the stardom behind the names, not the quality of music. That's a disgrace in itself. Caroline Polacheck debuted this year, doing pop justice, and the Grammys didn't even give her a wink.
Best Pop Duo/Group Performance
Winner: "Old Town Road" by Lil Nas X feat. Billy Ray Cyrus
So, I'm a little conflicted on this one. Don't get me wrong—I'm all for genre-blending, and I don't think I've ever seen a hip hop-country hybrid hit the mainstream; that's great, truly. It's just that the song itself isn't very good. It has a rudimentary tune, simplistic lyrics, and quite honestly gets annoying after repeated listens (which I've gotten plenty of due to its ridiculous radio play time). The other nominations, besides maybe the unauthentic "Señorita" by Shawn Mendes and Camilla Cabello, would have made far better winners—they include "Boyfriend" by Ariana Grande and Social House, "Sucker" by Jonas Brothers, and "Sunflower" by Post Malone and Swae Lee. "Sunflower," with its sweet, universal appeal, would have been my personal pick, but oh well.
Best Pop Solo Performance
Winner: "Truth Hurts" by Lizzo
I've never been a huge fan of this song or Lizzo (as a musician, not a person—I love the inclusivity and body confidence she represents), but I don't hate it. I just feel like the only reason she won is because of that persona. Granted, I really don't like any of the nominations. Ariana Grande's "7 rings," Taylor Swift's "You Need To Calm Down," Billie Elish's "bad guy" and Beyoncé's "Spirit" are all okay songs at best. If Elish hadn't won five other awards, I would have given her this one, and not because I like her song, but because I do believe it is the most impressive of the bunch musically. I'm not completely heated about the winner—just generally unimpressed by the whole category.  
Best Rock Song
Winner: "This Land" by Gary Clark Jr.
I like "This Land"—it's a real, powerful rock song. I think out of all the nominations, this one makes the most sense as a winner. Still, and maybe I am a little biased as a huge The 1975 and Vampire Weekend fan, I really wanted either "Give Yourself A Try" or "Harmony Hall" to win. I will admit that "Give Yourself A Try" by The 1975 is kind of weak as a rock song, but "Harmony Hall" is a perfect track, and could have easily fit as the winner. I'm glad that Vampire Weekend took home one award that night (Best Alternative Music Album), but I can't help but be a little upset as a loyal fan to the bands I love. I'm just glad "Fear Inoculum" by TOOL didn't win; I really just do not like that band's sound.
Best Rap Album
Winner: IGOR by Tyler, The Creator
This is one of the few things that the Grammys did right. IGOR is a beautiful, unique rap album. Tyler, The Creator really found his voice and artistry through incredible songs like "EARFQUAKE" and "A BOY IS A GUN*," the latter being my favorite. This album deserved the win, no questions asked. 
Song Of The Year
Winner: "bad guy" by Billie Eilish.
Now, this is where the real complaining starts. Get ready for a radical statement: "bad guy" is just not that good of a song. The beat which everyone seems to be intoxicated by is honestly quite irritating, the subject matter is unoriginal and overdone, and Billie Eilish's album is chock-full of tracks that are way better. I never really understood the hype around "bad guy" and I think that is truly the only reason it got the win—the hype. Lady Gaga's "Always Remember Us This Way" also would have made me mad, but other nominations, namely Taylor Swift's "Lover" and Lana Del Rey's "Norman F- Rockwell," would have been great winners. Yes, I'm not a huge fan of such mainstream artists taking home the biggest awards (it feels inauthentic), but I can give praise where its due. "Lover" is a sweet, catchy ballad that showcases Swift at her best, and "Normal F- Rockwell" is a flawless title track to a flawless album. I wasn't expecting Rey to win because a mellow, subtle song like that isn't the type to get plastered onto the radio, but Swift, at least, should have overpowered the fake hype surrounding Eilish's hit.
Best New Artist
Winner: Billie Eilish
Billie Eilish deserved this award—keyword: this. I think this was the only award she truly deserved, given how successful she is so early in her career. I think this award is more about how much an artist blows up within a year, and not so much about the quality of their music, and in that case, the only other nomination which kind of challenged her was Lizzo. Although I do love Maggie Rogers and Yola and often prefer their music to Eilish's, I can't really argue with this one.
Album Of The Year
WHEN WE ALL FALL ASLEEP, WHERE DO WE GO by Billie Eilish
This one I can argue with. I've already implied how horrendously overrated this album is, and how Eilish shouldn't have taken home several Grammys for it. When amazing albums by much more experienced artists (thank u, next by Ariana Grande, Norman F- Rockwell by Lana Del Rey, Father of the Bride by Vampire Weekend) were contenders, this too-long, good-yet-overhyped album shouldn't have stood a chance. Rey should have won, and anyone with true taste and not simply an affinity to what's on the radio, would concur with that.
Record Of The Year
Winner: "bad guy" by Billie Eilish
Do I even have to say anything at this point?
The biggest success of the 62nd Grammy Awards was boring me to death. Congratulations to Billie Eilish and whoever else won, but the award has lost respectability to me and many others who feel like the ceremony is rigged and honestly unnecessary—the concept of ranking art is ridiculous in itself. Needless to say, I doubt I'll be tuning in to next year's show.