Dave Revsine Visits Tenafly High School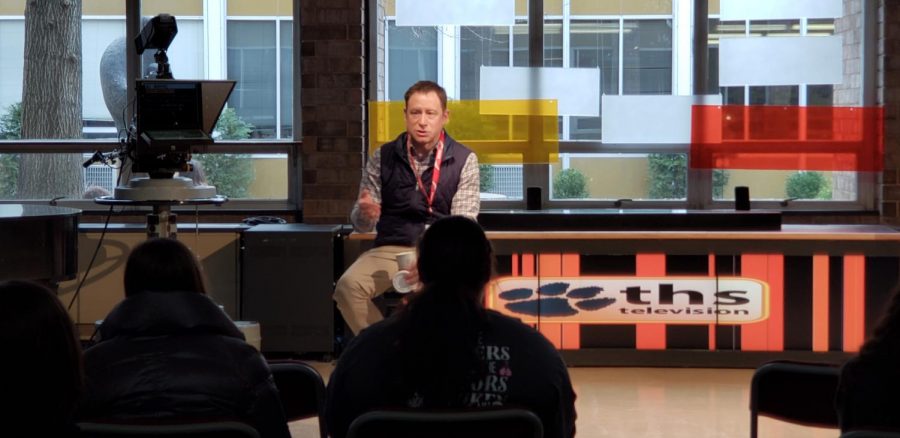 On Wednesday, January 29th, a Northwestern alum named Dave Revsine talked to students at Tenafly High about his football broadcasting career. Dave came to the school because he is college friends with Tenafly history teacher, Ms. Barker. 
Revsine grew up in Illinois during his high school years and was involved with broadcasting. He studied history in college, which developed his writing skills and helped him with his potential career. He explained to the students how important it was to know the history of our country before going into a sports field. To truly learn how to think or organize your thoughts, it is key to have a history background of what happened then compared to what happened now. Revsine wrote a book called The Opening Kickoff. The main theme was to understand college football.
Revsine began his lecture to THS students by talking about his background. He graduated in 1991 and was ready to start a new chapter in his life. He decided to study for an extra year in Scotland which really allowed him to collect his thoughts and decide what he wants to do with his life. He thought it was a good idea to take the bar exam, but ended up figuring out that he wants nothing to do with the law. After his year in Scotland he moved to New York, the state with amazing job opportunities. He started working as a Wall Street analyst, so he was working with a lot of numbers, but he most definitely did not enjoy it. Revsine was not pleased with what he was doing at the time, so he got a new job in Iowa for one year. He then received a job to be anchor for ESPN News for eleven years. In 2007, he got recruited to be a studio host for the Big 10 Network and has been there ever since. He occasionally calls basketball games in addition to hosting: his visit to THS coincided with the Rutgers v. Purdue game.
To get ready for game day is a process. Revsine does not go into a game empty handed. Instead, he reads a lot of articles or newspapers so he can write important notes down about players on the team. He finds out players'/teams' recent stats and sometimes rewatches plays. He encourages reporters to have the team roster right in front of them so they don't forget key ideas to mention.
Revsine's main message he wanted the students to take away from his talk was to find a career you're passionate about. "Don't worry about what other people want you to do. Find what will make you happy," said Revsine.
About the Writer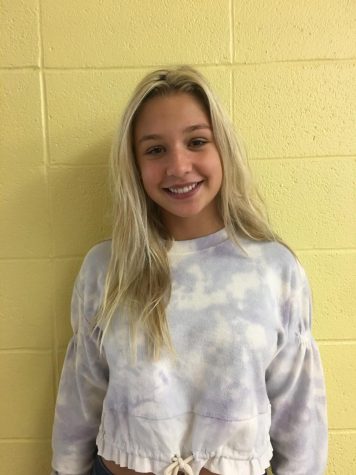 Leanne Picinic, Staff Writer
Leanne Picinic ('20) is a Staff Writer for The Echo.