A Handy Guide of What NOT to Wear to the Oscars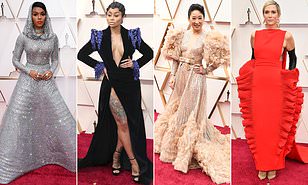 What do a gas station attendant, Ursula from The Little Mermaid, a shower loofah, Lord Farquaad, and lasagna all have in common? If you're stuck, don't be discouraged; it's quite far-fetched. But apparently, all were used as inspiration for some of the fashion found at the 2020 Oscars.
This year's show was memorable for several reasons. The Academy faced major backlash as only five black people were nominated and no women were nominated for Best Director. A foreign film won Best Picture for the first time. And the night accounts for the most stylists fired in a single day. On Sunday night, celebrities stormed the red carpet, adorned in decadent gowns or suits, jewelry that could single-handedly pay for one's college tuition, and shoes that in no way, shape, or form can be comfortable. Many caught my eye, but not always necessarily in a good way. Here are five of the worst looks that actually make me question the sanity of some of these celebrities. 
Gas Station Attendant
While most men opted for a classy suit, some strayed from the norm. Take Billy Porter, for instance, who donned a gown and looked absolutely stellar. In Timothee Chalamet's case, on the other hand, maybe he would've been better off wearing a suit instead of that out-of-place tracksuit. Frankly, I wouldn't be surprised if someone handed him a set of keys to park their car.
Ursula from The Little Mermaid
My first question is "What is Blac Chyna doing at the Oscars?" and my second is "Was she in her right mind when she decided to wear that dress?" With only an inch or two of cloth between the plunging neckline and thigh slit, Chyna, with all due respect, looks like an R-rated sea monster. 
Shower Loofah
As much as I would love to say that Sandra Oh looked squeaky clean at the show, that would be a big lie. To be frank, Oh's look was utterly dreadful. This was indeed a big risk for her as she deviated from her usual elegant fashion, yet it was a risk that did not pay off. Not to mention, the dull color made her look washed out.
Lord Farquaad
I have to give Maya Rudolph some credit. She arrived at the red carpet in an orange-sequined potato sack and she absolutely owned it. It's too bad she looked like the villain from Shrek. I mean, the color, the cape, the hair. All of it points to Lord Farquaad.
Lasagna
How ironic is it that Kristen Wiig presented the Oscar for Best Costume Design when she clearly was the worst dressed on the carpet? Seriously, she looked as though she came fresh out of nonna's oven. Perhaps she mistook the "nude dress" memo from Blac Chyna for a "noodle dress."
Regardless of how much we ridicule these celebrities, the joke is really on us, though, as we slumped on our couches wishing we were as lucky as them.
About the Writer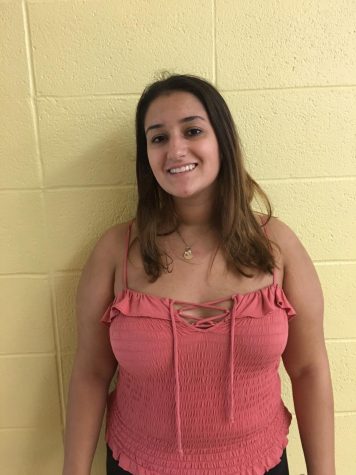 Norhan Zouak, Staff Writer
Norhan Zouak ('21) has been a writer for The Echo since her freshman year, when she decided to broaden her interests in writing and journalism. She is...