Season 3 of the Cult Spanish Show Élite to Return March 13
Carlos Montero and Darío Madrona's beloved Spanish teen drama, Élite, announced its renewal for a third season on August 29th, 2019, before Season 2 even aired on Netflix. It has also been renewed for Seasons 4 and 5. The trailer for Season 3 dropped on YouTube March 2nd, and from the comment section alone you can see just how excited devout fans of the show are. YouTuber Denko commented that, "This cast is perfect," and Emeline Nsh said, "this is the only show on Netflix that gets better each season." In the trailer, it was hinted that a very important character may have died.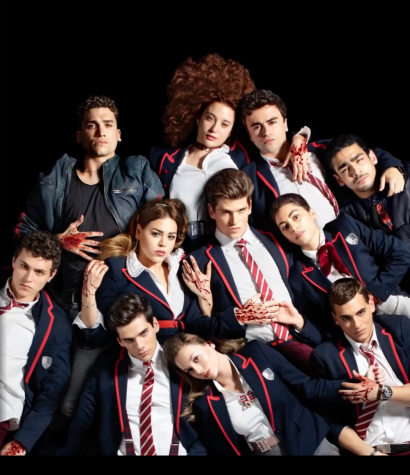 The show explores economic disparity and class wars in present-day Spain and the tensions that arise when two different ecosystems mix. Despite being in Spanish, it has gotten quite a large American following. Almost all promotional videos about the show have perfect English subtitles due to its fanbase. It follows the lives of three poor students who used to attend a school called San Esteban. Their school got destroyed due to the construction done by a company owned by the Nunier family. Due to the damages, the Nunier family must pay for the scholarships of three kids at San Esteban to attend the elite private school, Las Encinas, which the Nunier children attend. The scholarship kids are Samuel, who has a brother who just got out of jail; Nadia, the Muslim genius; and Christian, who is a little too confident and only got a scholarship because he was hurt during construction. From the first scene in the show, you can tell that there has been a murder a few months after the arrival of the new students. The story is told from the first day the poor students arrive with present-day scenes of the police investigation. It is the viewer's job to piece everything together to figure out who died and how in spite of the many many plot twists. In addition, it deals with the typical issues all teen shows do. Season 2 explores how the consequences of the murder have affected each of the students, and it is told in a flashback as well.  
The show stars Itzan Escamilla as Samuel, Mina El Hammani as Nadia, and Miguel Herrán as Christian. Miguel Bernardeau plays Guzmán Nunier Osana, the son of the man who owns the construction company that destroyed San Esteban. María Pedraza plays Marina, his sister. Jaime Lorente plays Nano, Samuel's brother, while Omar Ayuso plays Omar, Nadia's brother. Season 3 will be the original cast's last season.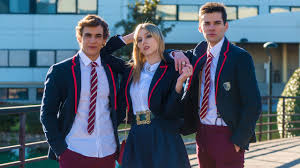 There has been some speculation on Twitter about the fate of one of viewers' favorite characters, Ander. While Netflix has not responded to any of these rumors, it has said,  "Sí…y además se viene muuuuuchas sorpresas" (Yes, and many surprises are coming.) Fans have noticed that when Season 3 was being filmed, Arón Piper, who plays Ander, shaved his head, which could allude to the possibility of him getting sick. In Season 2, Ander passed out, which has fans worried about his fate in Season 3.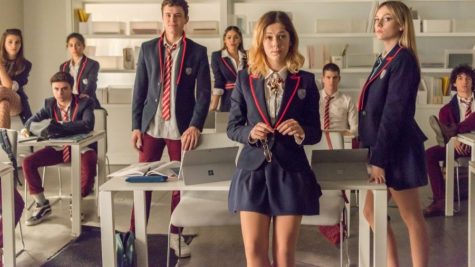 Many of my friends have been reluctant to watch this show due to how persistent I am about telling them to watch it. However, I watched the first episode with several of them, and after it was over, they could not wait to watch episode 2!