The Bachelor Season 24 Predictions
The Bachelor, Peter Weber, better known as Pilot Pete, is ready to take off where he embarks on a love journey with 30 women. From heartbreaks to "people not being here for the right reasons," there are finally two women remaining. But which Southern beauty will steal Peter's heart away? Hannah Ann Sluss from Knoxville, TN? Or Madison Prewett from Auburn, AL? Well, we all have to wait until March 10th at 8 PM on ABC Network to find out.  
Here is my input/prediction for the rest of the season:
So far, Peter's season has been filled with love, lust, crying, and drama. It has definitely been an entertaining season thus far, so fans all over the world can't wait for the finale. Usually, the audience can tell who the Bachelor or Bachelorette will pick to be their spouse, but Peter has made it very difficult to figure out whom he picks. Also, this is the first season with no accurate online spoilers. Now let's talk about the final two women.  
Hannah Ann
Hannah Ann is a sweet and beautiful 23 year old from TN. Peter and Hannah really hit it off right off the bat in the first episode. Peter gave her the first impression rose, which reassured her that they have a good connection and she will definitely stay a while. I think Peter is truly in love with her but is having trouble comparing the two relationships he has. On the most recent episode, Peter said he can see a future with Hannah Ann and loves her, but can't deny how he feels about Madison. I am rooting for Hannah Ann—she was my favorite from the start because of her bubbly personality. She is real, classy, and ready for marriage. However, as much as I love Hannah Ann, I don't think Peter will choose her.  
Madison
Madison is a kind and gorgeous 23 year old from AL. Madison received the first one-on-one date of the season, which helped them start their connection earlier than others. Madison got really lucky in her date with Peter because she got to meet his family, which is a huge step in a relationship. The Webers loved Madison and the date could not have gone better. Peter immediately started to like Madison, and the more he was with her, the more he seemed to fall in love. This made it even harder for Peter to navigate his other relationships because of how he was feeling about other girls. Madison and Peter have been through some ups and downs; for example, he admitted to Madison that he was intimate with other women, which truly broke her heart. However, they have gotten through it, so I think they can get through any obstacle that comes their way. They are very compatible with each other, so I think they have a great future ahead. 
Peter is going to have a very emotional time sending either of these women to heartbreak. I adore Hannah Ann, but I do think he will pick Madison. Time will tell…on Tuesday night at 8 PM.
About the Writer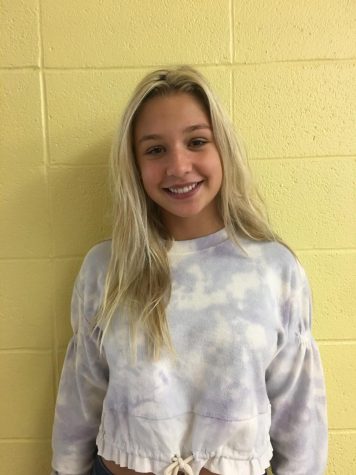 Leanne Picinic, Staff Writer
Leanne Picinic ('20) is a Staff Writer for The Echo.