Kobe Bryant's Life Celebrated at the Staples Center
Kobe Bryant's untimely death on January 26th shook the world. He was an integral figure in many peoples' lives and was an inspiration to many. Last Monday, February 24, at the Staples Center, his life was celebrated by friends, family, and many loving fans. 
To begin the ceremony, videos and images of Kobe were played on the Jumbotron. Jimmy Kimmel, a good friend of the Bryants, guided the audience through the celebration. NBA stars such as Devin Booker and Kyrie Irving were in attendance, as well as celebrities such as JLO and Kim Kardashian. It was a unique event in that many big-name athletes and celebrities were in attendance while many Lakers fans were in attendance as well. It made the ceremony feel even more touching to see different groups of people unite to celebrate the lives of those lost. "It was quite a scene to see," said Lawrence Lim ('20). "The connection between the celebrities and fans was clear in that they all loved and adored Kobe, no matter if they knew him personally or not."
The first to speak was Vanessa Bryant, who started off talking about Gianna and Kobe. Vanessa talked about how loving and passionate a person her daughter was in a tear-jerking speech. She also mentioned how alike Gianna and Kobe were and how she had his "competitive edge." Regarding Kobe, she talked about the start of their relationship and how she was his first girlfriend at the age of 17. She gave a lot of insight into who Kobe was as a romantic rather than a competitor, and it showed that he was much more than the hard-nosed basketball player everyone saw. 
Next, fellow athletes and friends gave their words. WNBA star Diana Taurasi, NCAA Women's star Sabrina Ionescu, UCONN Women's basketball coach Geno Auriemma, and Kobe's longtime friend and the LA Lakers GM, Rob Pelinka, all spoke. After Pelinka spoke, Alicia Keys performed Beethoven's "Moonlight Sonata," which was one of Kobe and Vanessa's favorite songs. Next, Michael Jordan and Shaquille O'Neal delivered emotional speeches in which they talked about their relationships with Kobe as both players and friends. Jordan said Kobe was like "a younger brother" to him and how much their relationship meant to him. Shaq's speech gave details about Kobe's strong mentality as a player. He acknowledged that although he and Kobe had a falling out, he wishes he spoke to him more and that they put their feelings behind them. "It was really powerful to see two of the biggest names in basketball give speeches in which they showed their emotions," said Jiho Park ('20). "Both players put their egos behind them which showed the genuine love and compassion both had for Kobe." 
Kobe and Gianna's deaths were honored that day in a beautiful ceremony. Tears were shed, memories were shared, and true love for these individuals was shown. This event made it easier to digest their deaths, and we will surely miss them. 
About the Writer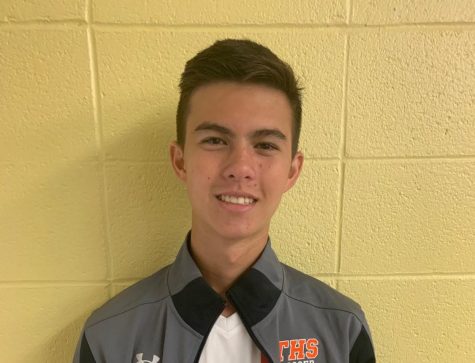 Hunter Neuman, Sports Editor
Hunter Neuman ('20), Sports Editor for The Echo, loves playing soccer, watching sports, and hopes to one day become a sports journalist. He is a fan of...