Hygge
I'll admit that when I first learned about "hygge," I had thought it was pronounced "hige." That, in turn, led to a one-month long rant during which I tortured my friends with excessive talk on how fascinating I thought "hige" was and, well, I guess it goes without saying that by the end of that time span no one understood nor was interested in what I had to say. 
Even if I had pronounced the word correctly, though, I doubt that many of my friends would have actually followed my ramble because–let's be real–America just isn't all that informed or focused on Scandinavian language and way of life. No offense, Denmark, Sweden, or Norway.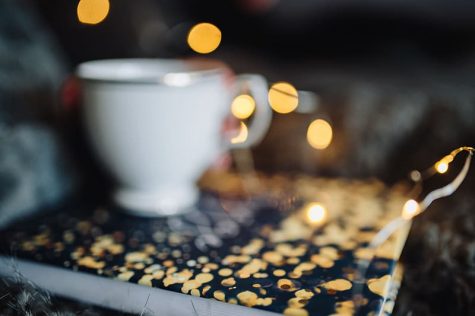 That's likely the reason why the Oxford Dictionary has produced its own, English-speaker-friendly definition, describing hygge as "a quality of cosiness and comfortable conviviality that engenders a feeling of contentment or well-being." I'll take the liberty to also include the popular film Frozen's definition of hygge, as well, because I'm sure all of Scandinavia would agree that the English's definition–bland like their breakfasts– just doesn't quite do the term justice. 
Hygge, as described by Oaken, a minor character in Frozen, should always be done in the company of friends and family, should involve friendliness and simplicity, and include objects like candlelight, board games, and gløgg (a spiced, mulled alcoholic drink). 
Or even, just imagine the warm and cozy feeling you get around the holidays when everyone is huddled around the table eating, drinking, and laughing and try replicating that in your everyday life. That's hygge. 
But is it really worth following Scandinavia's practice of such a confusing term? 
Studies show that yes, it is. 
According to the Happiness Research Institute of Copenhagen, one of the chief reasons Denmark, Sweden, and Norway have held their ranks as the world's happiest countries is because of their practice of hygge. No, it's not the leftist policies, abundant amounts of snow, or uber-presence of IKEA. It's hygge. Who would have guessed?
So, next time you find yourself sitting at home with nothing to do but watch Netflix and eat copious amounts of snacks, call up a few friends, whip out a few Bed Bath and Beyond Candles and drinks (or maybe just a chai tea, depending on your age) and create your own hygge.