Coronavirus: The End of Sports?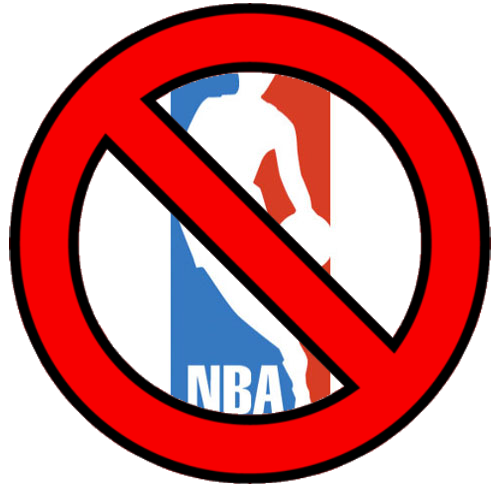 With the coronavirus spreading across the globe at rampant rates and death tolls reaching new heights, many professional sporting events have been forced to play without any audience. This pandemic has forced sports leagues in the United States and around the world to take significant precaution against the disease and protect their fans. As the virus has progressed, all of the major sports leagues have closed, leaving sports fans distraught. 
The effects of the coronavirus have been much greater than we had thought. China and Italy have been affected the most, so it was no surprise when the Serie A, Italy's soccer league, shut down. To us Americans this came as no surprise, since the outbreak has been so bad in Italy. However, this all changed when Rudy Gobert, a professional basketball player for the Utah Jazz, tested positive for coronavirus. The NBA immediately suspended its play, breaking the hearts of basketball fans around the world. "Life without sports has no purpose" said Aaron Woda ('20). "There's nothing to watch on television now, and I'm deeply saddened for this loss."
After the NBA suspended the rest of its season, other sports leagues did the same. This includes the NHL, the MLB, the Premier League, and many more. "As a big hockey fan, I was disappointed at first," said Ryan Weiss ('20). "However, I do understand the high risks of having people attend games, and while I'm disappointed that there aren't any sports I respect the decision."
Professional sports are not the only sports affected by this epidemic. Many high school winter and spring seasons were cut short because of the virus. Some top-ranked high school basketball teams all over the country had to cut their season short in the middle of their championship runs. Track athletes end their winter season with New Balance Nationals, where the best athletes in the country come to compete. This prodigious event had to be canceled because of the corona outbreak. 
With the number of coronavirus cases steadily reaching new highs on a daily basis, there is no foreseeable time when public sporting events, both at the amateur and professional level, will resume with their seasons. Heading into the spring with an inability to speculate when teams and athletes should be able to play again, the season will likely be suspended for months on end.