How K-Pop is Redefining Gender Roles in South Korea
South Korea is known for its conservative culture, especially when it comes to gender roles. However, the Korean music and entertainment industry is extremely competitive and continuously pushes forward. Though the constant pressure to get better results from the idols is looked down upon, there is a positive aspect to it: the push out of the boundaries of conventional thinking. The K-Pop (Korean Pop Music) industry has been leading the way: ideas that were never accepted are no longer taboo.
On the episode "The Sexual Spectrum" of Netflix's Bill Nye Saves the World, Correspondent Derek Muller took a trip to South Korea to see how the Korean Music Industry is influencing typically traditional Korean values. He mentions that "[South Korea] is quite conservative, especially when it comes to gender roles" He says that a lot of these conservative beliefs are being broken due to the competitive nature of the music community in Korea. Bernie, a music producer in South Korea, talked about how these artists are challenging the accepted ideas surrounding gender expression.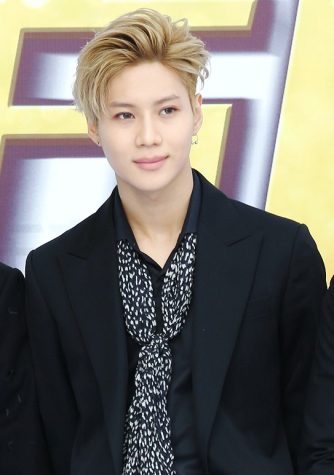 K-Pop performers can easily get away with breaking these stereotypes since they are able to pull it off with unmatched confidence. Taemin, a member from SHINee, one of the most popular boy bands, is an example of a catalyst for this movement. He wanted to change the direction of K-Pop through one of his solo works, "MOVE." The song introduces smooth moves and fluidity that contemporary hip-hop lacks. He challenges the way male idols are supposed to behave. Taemin told Billboard in an interview, "I really wanted to break those labels, showing that dance is a form of art." He also performed in gender-neutral clothes in the music video and onstage to show that outward appearances don't matter; it's what's inside that matters. He says, "I want to experiment more and challenge myself more on different musical styles and elements and bring things that others don't into the industry. I want to make a good impact on the K-Pop music world."
For women, however, pushing past these stereotypical boundaries is more complicated. The entertainment industry has set expectations with regard to how women should present themselves, even more than they do for men. Women are supposed to be elegant and innocent and to present themselves in a way that is solely feminine. Amber Josephine Liu, known mononymously as Amber, "is taking the country by storm." She grew up in California and joined the girl group f(x) in 2009. Since then, she has strived to give people a different perspective on gender by flaunting her very non-traditional style. She has stated that "back when she joined the industry there was no other androgynous girl out there," referencing her famous short hair-do and baggy clothing. After she joined f(x), there was an upsurge of Korean girls sporting short hairstyles. She has become a role model for young women in South Korea.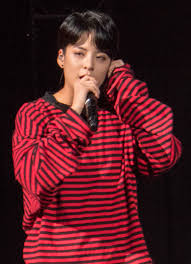 K-Pop also appears to be influencing cosmetics and fashion. South Korea is a huge cosmetic exporter. The country buys four times more male cosmetics than any other country in the entire world. A big reason for the rise of the male cosmetic industry is K-Pop. Young Koreans are a very trendy demographic, and they like to wear what they want, no matter if it interferes with the older generation's gender stereotypes or not.
Fans are scrutinizing every move of K-Pop idols, yet they are able to push beyond gender norms. Gender inequality and discrimination occur more often than not. However, new strides are being made every day by these artists who use their talents to break through stereotypes. Hopefully, just as idols celebrate who they are, the public will embrace them too. 
Here are four K-Pop songs by artists who have broken gender stereotypes. You can jam out to them during quarantine!
Taemin – 'MOVE'
https://www.youtube.com/watch?v=rcEyUNeZqmY
Jo Kwon – 'Animal' feat. J-Hope of BTS
https://www.youtube.com/watch?v=tp2o4_8ZVqI
Amber – Other People
https://www.youtube.com/watch?v=GqJQ6W8Rn6I
G-DRAGON – '무제(無題) (Untitled, 2014)'