Met Gala Postponed Due to Pandemic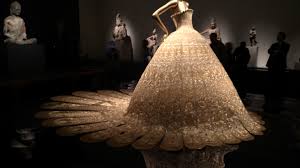 The Met Gala: where celebrities of various backgrounds—actors, models, musicians, fashion designers, Kardashians—gather to flaunt their stuff in the most decadent outfits, jewelry, and accessories and most heavenly hair and makeup. In the name of fashion, these celebrities do what they do best: wear out a student's college tuition and then spend more money for some sort of cause. Everyone waits that first Monday of May to see Rihanna blow it out of the water, as per usual—and see some other people too—but mainly Rihanna. 
Unfortunately, that day might not come this year. Anna Wintour, editor-in-chief of Vogue and chairwoman of the event, announced last week that the Met Gala has been postponed indefinitely amid the Coronavirus pandemic.
According to Vogue, a spokesperson of the Metropolitan Museum of Art—the venue of the Gala—said in an email sent to all staffers that "in deference to (CDC) guidance, all programs and events through May 15 will be canceled or postponed," including the Gala, which had been previously scheduled for May 4th. The announcement came just days after the Met itself reported it was closing after two staff members were revealed to have symptoms of the virus.
Since the addition of the Met's Costume Institute, in 1948, the Gala has occurred every year without any delay or cancelation, making this year the only exception. The event began as a way to raise money for the Costume Institute and has been considered the biggest night in fashion since 1971, when yearly themes were introduced to the program. This year's theme, "About Time: Fashion and Duration," exhibits a timeline of women's fashion since the late 1800s and is partially inspired by Virginia Woolf and philosopher Henri Bergson's theories about creativity and unpredicted fashion. When announcing the theme in February, Andrew Bolton, curator of the Costume Institute, called it, "a reimagining of fashion history that's fragmented, discontinuous, and heterogeneous." Alongside Wintour, the event's co-chairs and hosts include creative director of Louis Vuitton Nicolas Ghesquière, Meryl Streep, Lin-Manuel Miranda, and Emma Stone.
As the Coronavirus takes over the world, the Met Gala joins the list of highly-anticipated events that have been cancelled or postponed, such as the NCAA March Madness tournament, 2020 Summer Olympics in Tokyo, Coachella Valley Music Festival, and plenty more.
About the Writer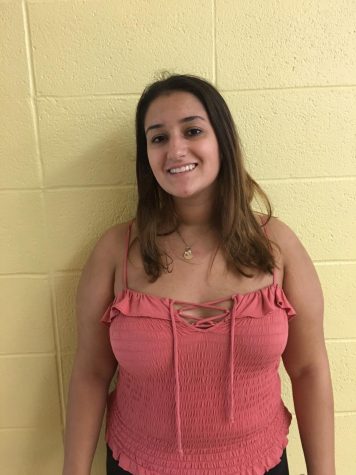 Norhan Zouak, Staff Writer
Norhan Zouak ('21) has been a writer for The Echo since her freshman year, when she decided to broaden her interests in writing and journalism. She is...