Quarantine Can't Cancel Creativity
From celebrities to students, although we're all stuck in quarantine, the pandemic has not stopped artists from engaging in their craft. 
With Broadway closed until June 7, like ourselves, many actors are trying to adjust to life at home. Many companies, such as Spongebob Squarepants: the Musical broadcasted their zoom calls on YouTube for fans to see. Lin-Manuel Miranda, writer and star of Hamilton, ran an AP U.S. History Master Class on May 1st. Although Passover was celebrated largely over zoom this year, many Broadway actors and mainstream celebrities took part in Saturday Night Seder, which was a compilation of bits from singing, to storytelling, to jokes in the order of a Passover seder. Nick Kroll, Idina Menzel, Ben Platt, Darren Criss, Fran Drescher, Finn Wolfhard, Tan France, Josh Groban, Billy Eichner, all helped celebrate Passover, and raise money, despite not all of them being Jewish themselves. 
A popular trend circling social media is art recreation. From their homes, many people are recreating famous works of art using materials they can find at their house. The challenge was created by the J. Paul Getty Museum. It started off as a basic challenge, but people quickly put their own spin on it. From substituting in people for objects, children for old women, and musical instruments for objects, it's evident that all this free time has given people the opportunity to be creative.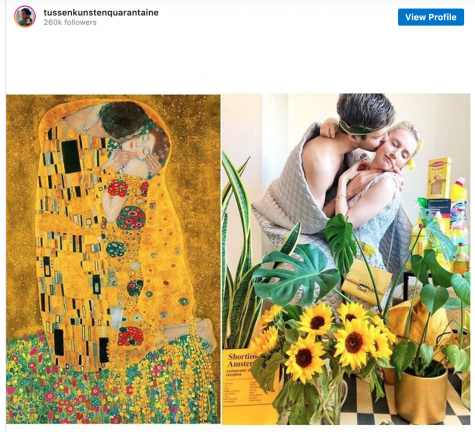 Photographers have also been able to express themselves during this time. Photographer Josh Olins captured this shot of him and his girlfriend: 
He has also been engaging in other hobbies during this time. He commented that "Gardening has been extremely satisfying, and a way of being directly in contact with nature: To observe something that progresses so slowly—the simplicity of a fern pushing through the soil and unfurling over a week—has definitely installed a new sense of calm in me."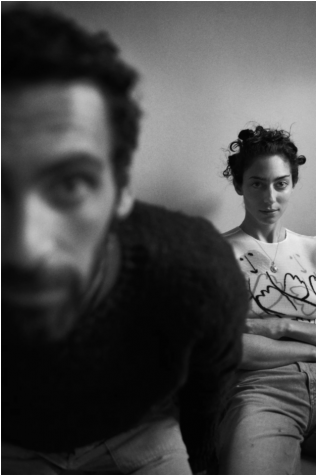 As for myself, I have been having weekly piano lessons over Zoom. Music has provided me with a sense of stability, calm, reason, and happiness during this volatile time. It allows me to briefly escape the uncertainties of my own life. In addition, quarantine has given me the necessary time to write more poetry, which has also allowed me to let my thoughts out and feel less anxious. I also listen to music while I work out.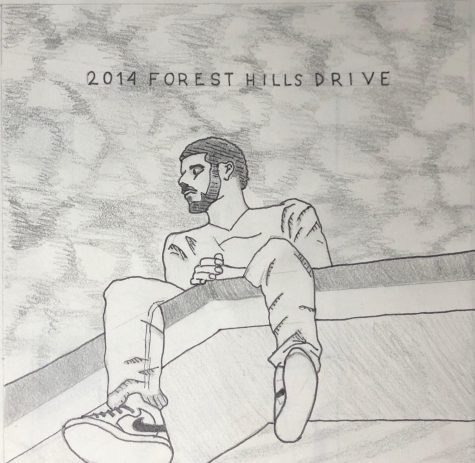 Many of my peers have also been using art as a means to beat boredom and raise their spirits. Daniel (Dan) Vesga ('23) has been spending his newfound free time on improving the way he draws human anatomy and recreating album covers with his own twists. "Art has always been a great stress reliever for me and it always helps me take my mind off things," he said. "Getting lost in the rhythm of my pencil strokes and the world of my drawings is always an easy way to pass the hours in quarantine." With more time on his hands, he is more proud of the art he creates. Just "letting [his] creativity flow helps things run a lot smoother." Vesga also takes commissions on album covers, phone cases, and many other things via his Instagram. 
Abigail (Abby) Kushman ('23) has been continuing to take her usual hip hop classes via Zoom. While her classes are now shorter, and at an easier level due to the necessity to accommodate all levels, Kushman said that "just being in the class and learning a dance allows me to focus on something other than the pandemic…it allows me to feel a little bit of normalcy even in this crazy time. It is one of the only activities that I have been consistent in my life over these past weeks." Dance has provided her with an active and creative outlet to hone her stress. 
Goldie Singer ('23) has "been painting, drawing, playing music, and doing makeup." She talked about how art has been lifting her spirits during this time. Like Vesga, Singer said that her art skills have gotten better as she has had more time to practice her craft. She has enlisted the help of some friends and family who are fellow artists as well. Singer has also started doing commissions via her Instagram. Feel free to DM her. She said that "before quarantine [she] barely had any time to even relax because of school work." She also said that recently she has "been more open to different styles."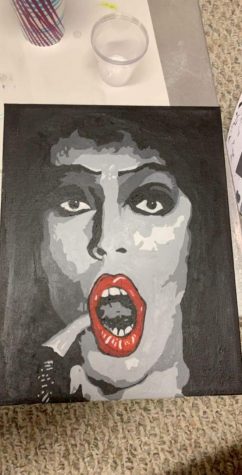 Ella Herman ('20) has been spending her quarantine doing what she does best: photography. She has used this opportunity of being around her family to her advantage by taking pictures of them and the nature around her house. Although she is required to take photos for her photography class, she claimed that it is still "a good creative outlet for [her] right now." Because she has more time on her hands, she said, "I am noticing more things that I haven't before, like the beautiful creek that runs through so many houses in my neighborhood, how the warm light hits my desk in my bedroom at 7 PM, and or how the lilacs in my dad's garden fill my backyard with the sweetest scent." She mentioned that she has "to force [herself] to pick up my camera more and start shooting" some days as quarantine can be quite dull. You can check out more of Herman's photography on her Instagram.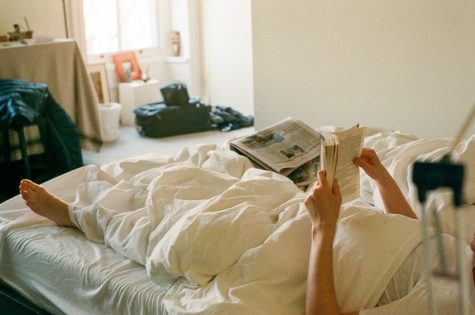 Moral of the story: while quarantine is making everyone feel dreary and unproductive, with the right motivation, you can improve your skills and create wonderful art.
If you would like to support artists and/or enjoy more art you can: 
Donate to:

Broadway Cares/Equity Fights Aids

which is raising money to help struggling professional performings who are not currently receiving income.

DM

Goldie Singer

(for canvas) or

Dan Vesga

(for albums and phone cases) on their Instagrams (

@goldiesinger_

and

@danvesga

) 

Check out

Ella Herman's

photography on her Instagram. (

@ellaher_man

)

Watch musicals on Broadway HD, which is offering free 7 day trials with $8.99 monthly subscriptions 

Create your own art!