Science Research Students Win Awards at NJRSF
Multiple Tenafly High School students were awarded for their research by the Nokia Bells Labs NJRSF (North Jersey Regional Science Fair), a science competition that recognizes scientific projects from high school students. Students from ten counties of northern New Jersey—Bergen, Essex, Hunterdon, Middlesex, Morris, Passaic, Somerset, Sussex, Union, and Warren—competed in this fair. From the science research classes instructed by Ms. Coyle, Ms. Firnberg, and Ms. Rubenchik, students virtually presented their work, ranging from the effects of nutritional intervention to kinesthetic illusion, which was then interviewed and judged by scientists and engineers. 
Most science research students start their projects by reaching out to a professor in their field of interest and research under their mentorship. Even entering NJRSF is a long process that starts early in the school year, because there are multiple approvals and judges to pass.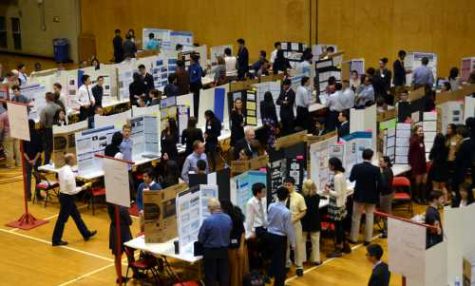 Noam Yakar ('21) built and programmed an autonomous drone from scratch that helps farmers reduce water usage in fields of different plants. As a second-time ISEF winner, he said, "It's amazing and great to get recognized for my research two years in a row, and I'm still taking it in." 
For her project, Ellie Park ('21) examined how cortisol relates to the progression of Alzheimer's disease in human patients by analyzing data from a publicly available database using programs on her computer. "What I love most about my project is that I was able to work on it at home while tackling one of the hottest topics in neuroscience," she said. "In my opinion, that aspect of my project really shows how research can be done in any environment, whether one has lots of resources in a lab or just a laptop at home. That's why I'm so passionate about research. I know that even if I'm unable to find a mentor, I will still be able to research something that interests me." 
NJRSF is one of the most significant science competition that science research students look forward to, as it is a feeder to Regeneron ISEF (International Science and Engineering Fair), the biggest high school STEM competition. Despite the fact that ISEF was canceled due to COVID-19. Noam Yakar and Ellie Park are still recognized as ISEF finalists and their work was recognized to include the highest award of ISEF Grand Prize. Below is a list of all the Tenafly High School winners:
Noam Yakar – An Autonomous Drone for Water Conservation and Irrigation Location Optimization
ISEF Grand Prize
Engineering First Place Award 
David S. Young Memorial Award 
ISEE NJ Young Engineer Award 
Journal of Emerging Investigators Awards
NJIT Academic Fellowship
Elliot (Ellie) Park – Biological Mechanisms of Stress Response and the Risk of Alzheimer's Disease
ISEF Grand Prize 
Biomedical Engineering and Bioinformatics First Place
Biophysics Award by the Biophysical Society
Journal of Emerging Investigators Awards
Edward Kim ('21) – Incorporating Kinesthetic Illusion with Force-Sensitive Device to Aid Hand Grasp During Space Travel 
Biomedical Engineering and Bioinformatics First Place
Journal of Emerging Investigators Awards
Lindsey Jung ('21) – Strategy for Identifying Potential Cannabinoid Type 1 Receptor (CB1) Ligands Virtual Screenings Using a Structure-Based Pharmacophore Model
Biomedical Engineering and Bioinformatics First Place
Cancer Research Award by the American Association for Cancer Research
William Chi ('20) – Reversible Plating and Stripping with Electrospun Fiber-Functionalized Current Collectors for Anode-Free Lithium Batteries
Chemistry First Place 
Chemistry Special Award by the North Jersey Section of the American Chemical Society 
American Association for Cancer Research Third Place
Journal of Emerging Investigators Awards
Ricoh Sustainable Development Award
Ethan Park ('20) – The Comparison of Scaffold Designs for Bone Regeneration Tissue Engineering
Biomedical Engineering and Bioinformatics Second Place
Julia Smolyak ('21) – Effect of Nutritional Intervention on Placental Ability to Regulate Intervention
Biomedical Science Third Place
In Vitro Biology Award by the Society for In Vitro Biology
Kosei Dohi ('21) – Physics-Guided Deep Learning Algorithms for the Classification, Simulation, and Detection of Jet Images
Computing Awards by the Association for Computing Machinery First Place
Yale Science and Engineering Award
NJIT Academic Fellowship First Alternate
Subin (Emily) Kwen ('20) – The Effect of Elevated Concentrations of Carbon Dioxide on the Brassica rapa
National Oceanic and Atmospheric Administration Pulse of the Planet Award
William Kaminski ('20) – Classifying Video Packets on an OpenWRT Router Using a Machine Learning Algorithm
NJIT CPCP Academy College Courses Scholarship First Alternate
Michael Wong ('21) – Algorithmically Optimizing Methods for Measure Visual Contrast Sensitivity and Predict Onset of Visual Diseases 
NJIT Academic Fellowship
About the Writer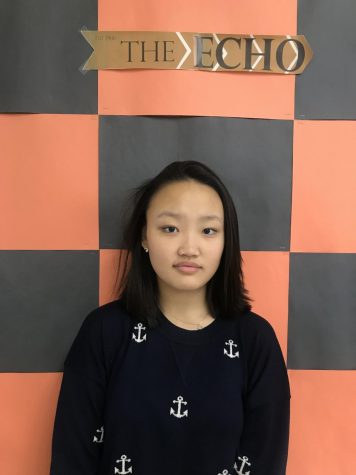 Seren Park, Co-Editor-in-Chief
Seren Park ('21), Co-Editor-in-Chief, enjoys spending her free time reading YA fantasy novels and watching Netflix shows. She tends to write pieces focused...