Alex Merson: Tenafly's Tennis Stud
It's not every day when the best player on a varsity tennis team is an underclassman, let alone a freshman. However, this was the case for Alex Merson ('21) when he joined the team his freshman year. He was immediately the top player, and emerged as one of the best freshmen in Bergen County.
Merson is a three-star recruit and is ranked in the top 200 in the class of 2021. He's been playing tennis since the age of four—basically, his entire life. He trains nearly every day at Haworth Country Club, sometimes even twice a day. This shows not only how competitive Merson is but how competitive the entire scene of tennis is in the US. Kids are training five or more days a week and competing in many tournaments to help improve their rank. Many kids take the route of being homeschooled in order to play the most amount of tennis they can, and it shows how some students find admission to college through tennis rather than solely through academics.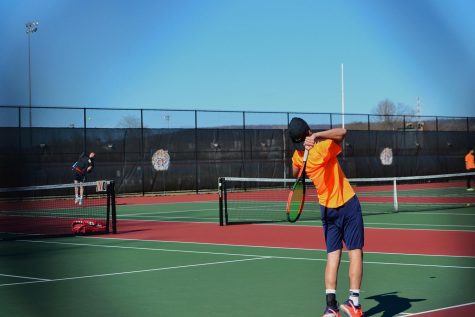 During Merson's freshman season, he was Tenafly's first singles player. While many ranked tennis players don't play for their school teams, Merson decided to give it a shot. "I decided to play high school tennis because I love a team environment," said Merson. "I wanted to meet some new people since I was somewhat new to Tenafly, and I wanted to represent the town in the way I could." That year, Merson made it to the semi-finals of the county tournament with an impressive showing. However, the team fell short in both counties and the state tournament, losing to NVD 3-2 in the sectional final. While this may seem a grim ending, Merson and the team came back even stronger the following year.
After his first season, the team gained four new star freshmen who quickly took over the rest of the lineup. Merson moved to second singles since Juju Wu took over at first. Initially, Merson was pretty upset that he had lost his position. However, the move was extremely beneficial to the team as Merson absolutely dominated the competition at second singles. During the entire regular season and state tournament, Merson didn't lose a single match. His only loss came during the boys singles tournament after the season ended. During counties he won the second singles title, and his great play helped propel Tenafly to win the State Sectional and State Group Titles. "Alex had a successful freshman year, being one of Bergen County's best players," said former THS student and tennis player Ethan Cao ('19). "His move to second singles in 2019 allowed him to win all 24 matches, which greatly benefited the team." 
While this year's season will most likely not take place, Merson was one of the captains for the team, a position normally reserved for seniors. Becoming the captain of a varsity sport is an impressive feat for a senior, and unheard of for an underclassman. However, Merson's hard work and determination are what earned him this role. With his great leadership skills as well as his amazing tennis ability, there is no doubt that Merson will lead the team to success next year.
About the Writer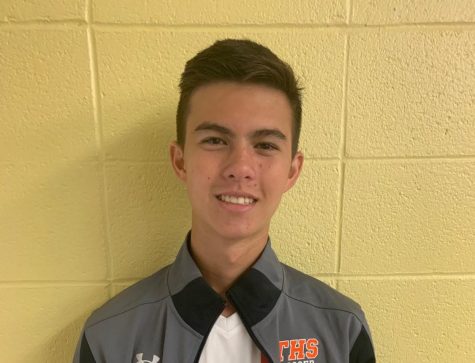 Hunter Neuman, Sports Editor
Hunter Neuman ('20), Sports Editor for The Echo, loves playing soccer, watching sports, and hopes to one day become a sports journalist. He is a fan of...