Hollywood: The Ryan Murphy Spectacular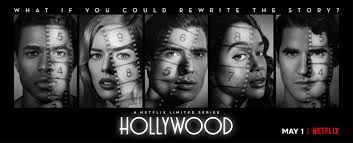 Along with Netflix's many new releases this month came Hollywood, a miniseries about the ins-and-outs of Tinseltown post-World War II. The show has a stellar cast consisting of Darren Criss, Patti LuPone, Jim Parsons, David Corenswet, and Queen Latifah. It was created by Ryan Murphy and Ian Brennan, the same people who brought us Glee and Scream Queens. Ryan Murphy is also responsible for American Horror Story, and The Politician. After only just dropping May 1st, the series already boasts a 94% audience approval rating. Vanity Fair said that it shows a salacious, alternative Tinseltown. Hollywood is typically portrayed as being an infallible business.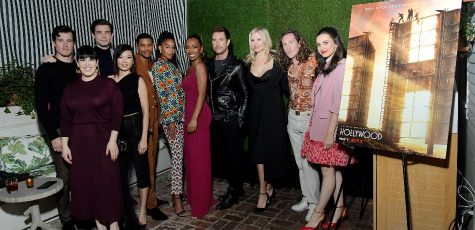 The series illustrates the lengths people will go to in order to become successful. However, behind the flashing lights of the Golden Age of Hollywood were the immense amounts of racism, sexism, homophobia, anti-Semitism, and overall discrimination and bigotry present in the industry. The chances of getting your big break not only relied on your talent, but also on your race. Ryan Murphy said that, "What we're dealing with here is a complete look at an idea of buried history in Hollywood," Murphy said. "The idea of people not being able to be who they were, and to show their best side of who they were…What if we went back and sort of did a revisionist look, and created an alternative universe?"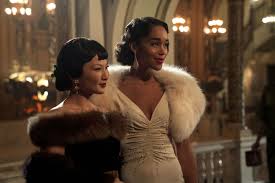 The show stars David Corenswet as Jack Castello, a poor war veteran/aspiring actor with a child on the way; Darren Criss as Raymond Ainsley, a half-Filipino director; Laura Herrier as Camille Washington, a black actress, and Raymond's girlfriend; Jeremy Pope, as Archie Coleman, a gay and black writer; and Patti LuPone as Avis Amberg, Jewish wife of Ace Amberg (Rob Reiner), who runs Ace Studios. Ace Studios is a fictional Hollywood studio. While the majority of the series is fictionalized, it also features dramatized versions of real stars such as Rock Hudson, Henry Willson, and Anna May Wong, played by Jack Pickling, Jim Parsons, and Michelle Krusiec respectively.
The series consists of 7 episodes, each under an hour. It will make you laugh, cry, and reflect on the horrors and accomplishments of Americans post World War II.