Good News to Get out of That Pandemic Funk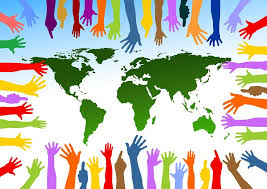 As the coronavirus continues its ravaging path, the world is left devastated. Whether it is the stress from the looming unemployment rate, lack of social interaction, or the rising death toll, people are feeling extremely discouraged and disheartened. With so much negativity circulating, it is difficult to find any good, any positivity, any hope—but that does not mean there is none. For those of you experiencing unmotivating and uninspiring notions while tediously stuck at home, here is some good news to lift your spirits.
Sports
From the NCAA's March Madness Tournament to the 2020 Summer Olympics in Tokyo, essentially every sporting event on all levels—recreational, amatuer, and professional—have either been canceled or postponed. These past two months have hit hard for sports fans, student athletes, and the general public alike. The UFC marked its return last Saturday, becoming the first organization in the United States to do so. Although there were no spectators or personnel aside from the fighters, referees, announcer, and officials, the fight was broadcasted nationally, bringing in 1.15 million viewers on ESPN. This is just the beginning as more sports are slated to return. Soccer fans and racing enthusiasts are eager as both Germany's Bundesliga league and NASCAR are set to host events this weekend. 
Entertainment
Zoom is not just that dreadful website you use half-asleep as you go into your early morning classes. Former castmates from various famed TV series and movies are using Zoom to reunite while practicing social-distancing. Among these are The Office, Harry Potter, High School Musical, The Fresh Prince of Bel-Air, Victorious, and many more. Actors are usually busy with different projects, which makes it difficult to find time available for everyone to reassemble. WIth production on pause, actors are cleared of their hectic schedules, giving them time to chat with some old castmates to the delight of fans. As all of these casts reminisce about their experiences filming and what they have been upto since, fans cannot help but feel pure joy and nostalgia.
Environment
Climate change is one of today's most pressing issues, but with fewer people going outside, traveling, and working, we are letting nature run its course, literally. The environment is improving immensely. With factories shut down, carbon emissions have been dropping significantly—some countries even seeing up to a 40% decrease in carbon dioxide and nitrogen dioxide, according to The Guardian—enhancing the air quality and lessening the risk of lung diseases and heart attacks. New Delhi is a prime example of this change as the Centre for Research on Energy and Clean Air reported a 22% decrease in average particle matter in the air, creating visibly brighter and bolder blue skies. In addition, animals that usually shy away from populated areas and traffic are becoming more prevalent, especially in major cities. Though people may see this as a potential danger, animals are experiencing population growth. With coyotes roaming San Francisco, deer around Washington D.C., and wild boar in Barcelona, it is truly refreshing and comforting to see wildlife and biodiversity thriving. 
With all of the chaos going on, the overall morale is extremely low and it is easy to fall into a depressive state. But no matter how bad things get, there will always be a silver lining. We must also find the good in the world to enlighten ourselves and overcome these troubling times.