Did Trolls World Tour Just Kill the Theatrical Experience?
The cinematic experience has been a treasure for a very long time. I even made a speech about preserving it in eighth grade, which made everyone roll their eyes and want to walk out of the classroom. However, now things have gotten a bit sticky. Independent films have been left with no place to go except onto streaming services, superhero movies have dominated theaters, studios that aren't Disney have been struggling to be as successful, and one of the biggest theater chains in the world could go out of business (AMC). So as this was happening, it seemed like one of these could potentially create a world in which there were no theaters. But no. What could really potentially cause it is the animated kids film Trolls: World Tour. 
That's right, out of every big blockbuster film that could push away movies from theaters and even change the industry, Trolls: World Tour is what's causing change. I know out of context I sound like I'm saying the Earth is flat, but I can explain. During these terribly confusing and strange times, theaters have been forced to close. This meant that films intended to be released in theaters only had two ways to go: delay the film to release when everything is hopefully over or release online on a streaming service. Universal decided to release it on demand and have a few releases on Netflix. They made a big change in charging people $20 to watch it at home whereas it would have cost $10 in a theater. Originally this practice started as a way to get a bit more money from already released films such as The Hunt, Emma, and The Invisible Man. It was a great way to earn back some money the studios lost but then, they made history. We've seen many streaming service premieres like The Irishman, El Camino, and Always Be My Maybe but, now, Universal decided to go all out and have a pay-to-watch launch for Trolls: World Tour. The reason I don't say it as Trolls 2 is because it comes dangerously close to the so bad it's good Troll 2.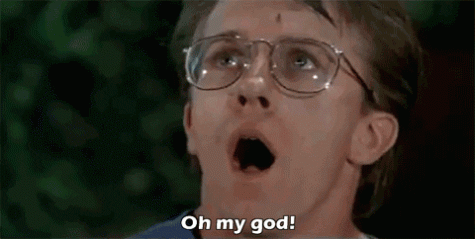 When it was released, the film made $95 million in the first 19 days. This success was unprecedented and Universal was happily dancing at its success. The studio even went on to say that once things get back to normal, it expects to release its films on streaming services and in theaters either separately or at the same time. AMC heard about this and lost it. AMC has been losing money for a while due to big budget bombs as well as not getting enough superhero films. So in a retaliation, it said it is no longer going to showcase ANY Universal movies ever. AMC happens to be the largest movie chain, so this means you'll have limited access to see F9 (Fast & Furious 9), any horror movie from Blumhouse, the new Jurassic World film, and Minions: The Rise of Gru. 
Now, as I'm writing this, I am trying hard to not voice my opinion. However, Universal drew the last straw. I loved their film 1917, I have the utmost appreciation that it distributed Parasite to America, a film which has become one of my favorites of all time, but there's something Universal did that still upsets me that I can't shut up about. They allowed the film Cats to be shown in theaters. They didn't stop to say it was a bad idea, they gave Tom Hooper $95 million to make that and $100 million to market it. I gave Universal $6 that I want to get back very badly. At first I thought this could be like what Sony Animations did. That studio made The Emoji Movie, but then it actually tried to make up for it, and it worked. Its apology to movie goers worldwide was Spiderman: Into the Spider Verse, and it was probably the best apology movie I've ever seen. So I thought Universal could do something like this, but instead, it goes out of its way to mess up an experience that avid movie goers and cinephiles treasure. I don't mean to voice my opinion at all, but when you put the fact that this is the actions of the same studio that took the spotlight away from several films to be contenders for awards by instead putting the spotlight on Cats for best picture consideration, I've had enough. 
Ever since AMC cut Universal out of its theaters, moviegoers have been entirely split. Some are saying that it was right for AMC to boycott this move, while many did not support it. There are a good number of people who think that digital releases are a good idea in this crisis and that things can and should go back to theaters once it is over. Then there are some people who want theaters taken down entirely. At this point, who knows what could happen. Will theaters reopen? Will we ever see a Universal movie? Will streaming services dominate entertainment? Will this whole dispute cripple theaters as a whole? Only time will tell.