THS Junior Wins Award in the Sejong Writing Competition
On May 30, Brenda Kim ('21) received an honorable mention by the Sejong Cultural Society for her analysis essay on "Cranes." The Sejong Writing Competition is a competition that encourages children and young adults to learn and write about Korea, thus increasing awareness and understanding of its culture. It not only reconnects younger generations growing up in the United States who are often alienated from their culture to their cultural heritage, but also teaches people from various ethnic backgrounds about Korean culture.
The essay topic for the senior division, which Brenda participated in, and the adult division was Hwang Sun-won's story "Cranes." Sun-won is a prominent writer in Korea for her works of fiction in the 1900s, many of which are focused on the Korean War and its ramifications. Set during the Korean War in a small village along the 38th Parallel, "Cranes" portrays the encounter between Tok-chae, a prisoner who was vice-chairman of the Farmer's Communist League, and Song-sam, Tok-chae's childhood friend who is one of the officers escorting Tok-chae from his home to another police station. At first Tok-chae and Songsam peacefully reminisce about their past, but then Song-sam angrily demands why Tok-chae participated in the war and killed people instead of running away. In the end, they come to an understanding that neither could hide from their obligations because of their families, and Song-sam unties Tok-chae's hands to allow him to escape. Published right after the ceasefire in 1953, the story portrays an optimistic future for a reconciled Korea, in which ideological differences are overcome by friendship. The story is at times criticized for being too naive, since even now, the two Koreas remain hostile toward each other. In their essays, participants had to analyze the text and explain how some aspects indicated the hope for reunification, while others acknowledged the complications surrounding it. 
Brenda Kim was already interested in the reunification of Korea, so when she heard about the competition from an acquaintance, she found it interesting to delve deeper into the topic with the story. In her essay, she discussed how the chestnuts symbolized the friendship of the two main characters and how Song-sam's initial disgust toward his friend demonstrated the hostilities between the two Koreas. She commented, "I definitely felt surprised because I wasn't really expecting anything, and after reading some of the winning essays I felt my essay was lacking in some parts. However, I'm still honored that my essay was given an award."
About the Writer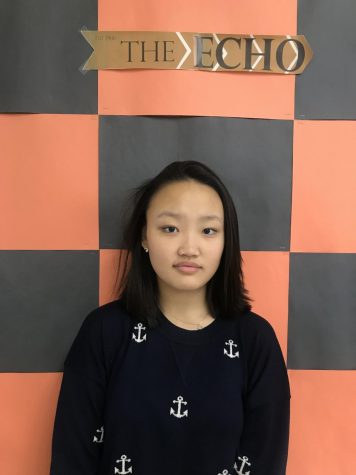 Seren Park, Co-Editor-in-Chief
Seren Park ('21), Co-Editor-in-Chief, enjoys spending her free time reading YA fantasy novels and watching Netflix shows. She tends to write pieces focused...