Movie Theaters Are Starting to Reopen
In California, businesses have begun to reopen. One of the biggest industries exploring the possibility of a partial reopening has been movie theaters. Of course, the movie industry has taken an extremely hard hit in the past few months. AMC, one of the largest theater chains in the United States, has suffered a 2.4 billion dollar loss. However, on June 12, theaters across California have been allowed to open. 
These openings have been followed by many precautions. First, theater capacity was reduced by 75 percent. Masks are now required when you enter the theater and the use of water fountains has been banned. Additionally, disposable seats are also being introduced to theaters. Even if a theater is big enough where 25 percent occupancy is still a considerable crowd, there is only a maximum of 100 people allowed. Before these precautions were established, there were many other less safe planned precautions that were put into other theaters in the world. They included only a 50% reduced capacity and the only way they were cleaning the theater was by hand for a few hours before the next showing of the film.
Now that California theaters are reopening,  other theaters across the country are planning on doing the same. Minnesota theaters are preparing to reopen as well, but New Jersey has not given any date to when theaters can reopen with precautions. A statement from AMC stated that they plan to reopen 97 percent of all their theaters across the country in mid July which will be just in time for the release of the film Tenet.
Originally, it was looking like we were gonna have a great summer movie season. You had the Black Widow movie which could've been one of the most successful female led superhero films since Wonder Woman along with Wonder Woman 1984 which would have greatly pleased 80s movie fans. Minions: The Rise of Gru, originally planned to be released on July 2, would've been great for kids, and the visually appealing Wes Anderson film, The French Dispatch, originally planned to release on July 24, was a film that, I admit, I was very excited for. Although all these films have been delayed, we can still look forward to a somewhat complete summer movie season.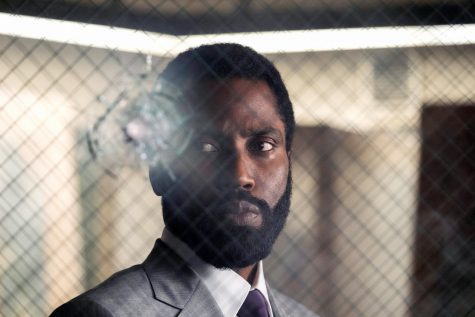 There's Unhinged which is a thriller/mystery starring Russel Crowe. It is said that this could pave the way for theaters to be successful again. Mulan is still slated to release on July 24th which has now become the first major film since theaters closed. Then there's the film Tenet which cost 205 million dollars to make. It is the most expensive original film to ever be made and all theaters in America are set to reopen around it's release. Originally it was said to be the film to hopefully save theaters but it moved to July 31st just to be safe. It is a time travelling science fiction movie made by The Dark Knight and Dunkirk director/writer Christopher Nolan. Then in August, it seems like there will be a regular film schedule in store (which is ironic considering that August is always the worst month for movies in the summer season). So it's all up to Mulan.
So it's safe to say that theaters are trying to make a resurgence. Of course, we can't jump right back in without being safe but there are at least ways we can be safe. Sure, we can't fully get back to normal until there's a vaccine but for now, we're getting some of the old things we used to do back. Now, businesses that were deemed unnecessary are now opening up again. If we only do our part for just a little bit longer, we can go back to our normal lives. And for cinephiles, we may be able to see movies in theaters normally again in no time.