Gender Reveal Party Leads to Disastrous Wildfire
Gender reveal parties are a relatively new concept. Created around 2008, they were popularized by celebrities who have thrown extravagant parties for the sole purpose of revealing the sex of their unborn child. From the Kardashians to your next-door neighbor, gender reveal parties have become trendy gatherings thrown in addition to the traditional baby shower. While some people believe that these events are just pure fun, they have also been met with criticism by social justice advocates claiming that they enforce the gender binary and stress gender roles. For example, if the child is a girl, there is typically some sort of pink or ballet element to the event, and if the child is a boy, there are blue or sports aspects. As detrimental as they already are, gender parties, particularly one in California, was the catalyst for the El Dorado Fire.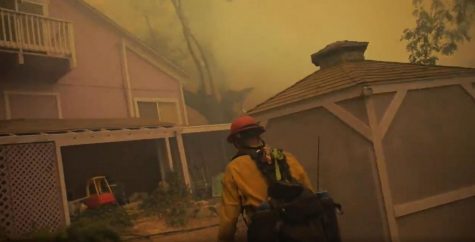 Although California has been experiencing wildfires since 1932, the 10 largest have occurred in the past 20 years. Just this year alone, 3.2 million acres of land have burned. Since mid-August, 4,000 buildings have been destroyed. In addition, across the United States, there are currently 87 active wildfires. Out of many bizarre stories that have circulated concerning the wildfires, one, in particular, has captured the media's attention. On Saturday, September 25th, a "smoke-generating pyrotechnic device" utilized in a gender reveal party set off a fire in El Dorado Ranch Park in Yucaipa, California. By the following Monday, it caused 8,600 acres of destruction while only being  7% contained. By Thursday, it burned about 13,592 acres and was 31% contained. Numbers now show more than 14,200 acres were lost with 41% of the fire being contained. Six hundred people are now working to put the fires out. The mayor of Yucaipa, David Avila, commented that "In…[his] 30 years as a citizen in Yucaipa, I have never seen such a large fire." 
In a video released from the party, we see the family of the unborn child lighting the device, only to rapidly attempt to put out the fire it caused once it is lit. The family will be tried in court, since, if you start a fire due to negligence or illegal activity…[you can] be held financially responsible and criminally responsible. Cal Fire officials stated…"
Unfortunately, this is not the first time a wildfire has been caused by a gender reveal party. In 2017, a device was lit in Arizona that caused a wildfire of 47,000 acres, and the man who caused the explosion now owes $8.2 million. 
In typical Generation Z fashion, memes have been made about the event, particularly poking fun at gender reveal parties. They have been met with laughs from some, and criticism of being insensitive by others. Here are some: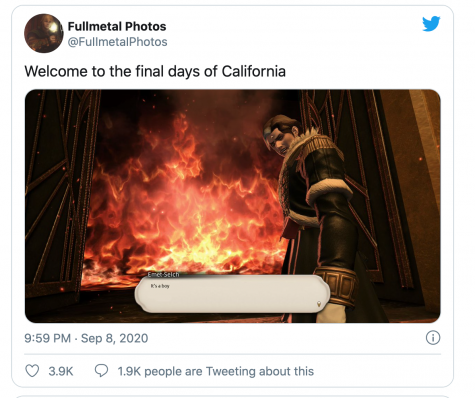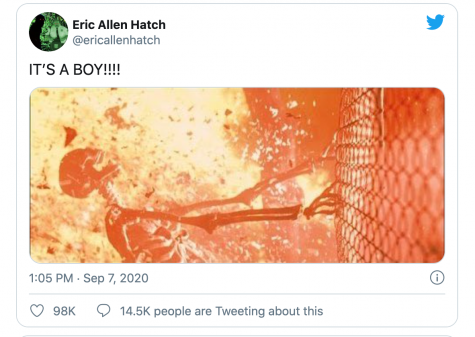 The American Red Cross put out a safety guide for actions that could potentially cause a wildfire, such as smoking or lighting fires. The guide suggests that you only light a campfire in a fire pit when it is not windy, in addition to making sure that you are continuously watching it and putting it completely out. For adults who smoke, it instructs them to dispose of smoking supplies with water or a closed container and to keep them away from children. You can check out the rest of the list here. If you would like to donate to wildfire relief, you can do so via the wildfires page on Center for Disaster Philanthropy for general recovery or to Pawsitivity to directly help the animals that lived in the destroyed land.