Celebrating Hispanic Heritage Month
September 15th to October 15th marks National Hispanic Heritage Month, a period devoted to acknowledging and honoring the achievements of Hispanic Americans in the United States. It celebrates the history and achievements of Hispanic countries, as well as each of their influences on American and international culture.
The holiday was first conceived by President Lyndon B. Johnson, who declared a National Hispanic Heritage Week. September 15th was chosen as its start date because it commemorates the anniversary of Costa Rica, El Salvador, Guatemala, Honduras, and Nicaragua's independence in 1821. In 1988, President Ronald Reagan expanded it to a 30-day period, since the rest of the month captures the independence of nations such as Mexico (September 16th, 1821), Chile (September 18th, 1818), and Cuba (October 10th, 1868). Even though not all the independence days of all of the Hispanic countries (AKA countries where Spanish is the national language) fall under this month, they are still celebrated. While the month falls within the anniversary of many Hispanic countries' independence from Spain, it is also important to acknowledge that Spain is considered a Hispanic country as well, as its national language is Spanish.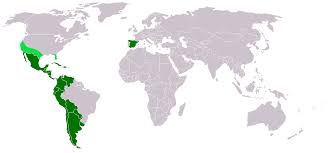 National Hispanic Heritage Month primarily focuses on the contributions of American citizens whose ancestors immigrated from Spain, Mexico, the Caribbean, Central, and South America. According to the United States Census Bureau, the Hispanic population in the US is 60.6 million as of July 2019 and makes  up 18.5% of the total population. The number of Hispanic-Americans has grown tremendously in recent years, and the US Department of State recognizes Hispanic Americans as the largest minority in the country and that they embody American values of commitment to "faith, family and country." Hispanics also hold considerable economical and electoral power. Hispanic households earned more than $1 trillion in 2017 (New American Economy), with 80-83% of the Hispanic population voting in presidential elections. The holiday is celebrated in numerous events and festivities throughout the month. For example, NYC hosts a famous Hispanic Day parade every year, with this year's parading taking place on October 13.
Señora Pelaez-Martinez, one of Tenafly High School's Spanish and Italian teachers, expressed her opinion on how she hopes that in the future, Hispanic heritage, as well as the heritage of other groups, will simply be acknowledged throughout the year, instead of for merely a month. However, she still believes that this month is significant for recognizing the work of Hispanic Americans, as "we often forget that a lot of our service economy is largely unsung workers of Latino or Hispanic descent. A lot of the people who prep our food, harvest, clean where we work or live, and help build the buildings we use are people who came here from Latin American countries. Hispanic Americans are very important contributors to keeping our country's economy going." 
She also shared what she admires about the Hispanic community: "I will say that we are fiercely driven by cultural and ancestral pride. This may likely be the 1st gen in me talking but we are driven to be successful not just for us but for those who came before us and gave us the opportunity… my parents are from Cuba… Cubans can make something out of nothing, are incredibly hard-working and take pride in education… Cubans have a lot of superstitions. I will just share one– never leave your purse on the floor or you'll lose all of the money you have." 
She has tried to integrate the various achievements of Hispanic Americans into her classroom this year: "I have made a conscious effort to…highlight that people from this community [that] have contributed to every aspect of US society. They are not just musicians, actors, and athletes. They are just working in low paying jobs. They are part of every industry and community and should be appreciated as such…I admire Rita Moreno for her talent, Lin Manuel Miranda for his vision, and Denise Frohman for her way with words. I admire the tenacity of people to find the best opportunity for their talents." 
As Pelaez-Martinez said, it is important to appreciate and learn more about Hispanic and Latino cultures and achievements. Hispanic culture places a strong importance on family, and many traditional families tend to be very large and tight-knit. Traditionally, Hispanic Americans place a lot of emphasis on group and community bonds which led to the popularity of soccer among Hispanic and Latino communities which greatly influenced the success of soccer in the US. Many Spanish broadcasting companies like Telemundo and Univision focus on streaming soccer games and are battling for broadcasting rights to the 2022 FIFA World Cup. Hispanic culture also has a significant impact on music in the United States. Billboard music ranks Hot Latin Music as the best performing songs on Spanish-language radio stations in the US. Hispanic artists including Jennifer Lopez, Selena Quintanilla, Ricky Martin, Maluma, J Balvin, among others have gained international fame and introduced the Puerto Rican genre, reggaeton, to many countries and popularized it in the US.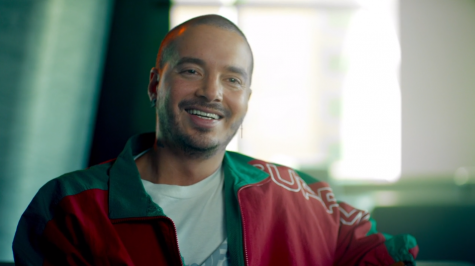 If you are interested in donating in honor of Hispanic Heritage Month, you can check out these nonprofits: National Alliance for Hispanic Health, National Association of Latino Arts and Culture, Committee for Hispanic Children and Families, and Hispanic American Community Education and Services. You can also check out ASPIRA Association which aims "To empower the Puerto Rican and Latino community through advocacy and the education and leadership development of its youth."
If you want to learn more about modern Hispanic culture, check out The Book of Unknown Americans by Cristina Henríquez (Panamanian-American) or I Am Not Your Perfect Mexican Daughter by Erika Sánchez (Mexican-American). For more classic literature, consider reading, The House on Mango Street by Sandra Cisneros (Mexican-American), One Hundred Years of Solitude by Gabriel García Márquez (Colombian), or Don Quixote de la Mancha by Miguel de Cervantes (Spanish). Happy Hispanic Heritage Month!