Amy Coney Barrett Advances to Final SCOTUS Nomination Today
The Republican-led Senate voted yesterday, Sunday, October 25th, to advance Amy Coney Barrett, President Trump's Supreme Court nominee, toward a final confirmation, which is scheduled for today.
Following the death of Justice Ruth Bader Ginsburg, the Trump administration was prompt in moving to fill the vacancy on the nine member panel of SCOTUS. In fact, it only took about one week for the president to appoint Barrett as the next judge to fill Ginsburg's seat. His decision faced a great of backlash, with many mentioning how Trump and the Republican Senate previously rejected Obama's nominee, Merrick Garland, in February of 2016 because it was an election year, and that the same conditions should apply to Trump. In addition, many worry about the future of the Supreme Court and the changes that might ensue with the new 6-3 conservative majority. Barrett, particularly, would move the court firmly to the right as she is known for her conservative views on abortion, gun rights, religion, immigration, and the Affordable Care Act. Her views on abortion stand out as she has been open about her opposition and many are worried that Roe v. Wade may be overturned with the panel of judges being more pro-life than before. According to NPR, in a discussion at Jacksonville University, Barrett stated her opinions on the future of Roe v. Wade: "I don't think the core case, Roe's core holding that women have a right to an abortion, I don't think that would change, but I think the question of whether people can get very late-term abortions, you know, how many restrictions can be put on clinics, I think that will change."
Barrett is also recognized for her conservative views and poignant personal story. The 48-year-old was raised in New Orleans in a Catholic family and went on to study and teach law for 15 years at Notre Dame University in Indiana. Barrett ended the first speech at her hearing by saying, "I believe in the power of prayer. And it has been uplifting to hear that so many people are praying for me." She is a mother of seven children, one of which has Down's syndrome and two of whom were adopted from Haiti. Barrett even began the first day of her hearings by describing each of her children and how much she values her family. According to rev.com, on the first day of her judiciary hearings, Barrett talked about the decisions she made to study law: "Although I considered graduate studies in English, I decided that my passion for words was better suited to deciphering statutes than novels." She had been a federal judge for three years before her nomination, and her judicial record shows her to be a strong social and fiscal conservative. In one of Barrett's publications at Notre Dame from 2017, titled "Countering the Majoritarian Difficulty," she criticized Justice Roberts' decision on the ACA: "Chief Justice Roberts pushed the Affordable Care Act beyond its plausible meaning to save the statute. He construed the penalty imposed on those without health insurance as a tax, which permitted him to sustain the statute as a valid exercise of the taxing power; had he treated the payment as the statute did — as a penalty — he would have had to invalidate the statute as lying beyond Congress's commerce power."
Despite her rigid stance on abortion, Honorable Amy Coney Barrett stated that she would always listen to both sides if late-term abortion were litigated before the Supreme Court. She also said that although the tenets of her Catholic faith are very important to her, she would be willing to cast them aside on any issue set before her. Barrett also stated that she has made "no commitments" to any political campaign and that she adheres only to "judicial independence." On the final day of Barrett's confirmation hearings, twenty-two senators questioned her judicial record and beliefs on abortion, voting rights, the Affordable Care Act, global warming, and other controversial issues. To the contempt of many Democratic senators, Barrett avoided giving direct answers to many of the questions that inquired about her views on disputed topics. 
The Senate's Republican majority approved Senator Lindsey Graham's (R-SC, Judiciary Committee Chair) motion to schedule a committee vote on her nomination, and on Sunday, October 25th, the Senate voted 51-48 to advance Barrett toward a final confirmation. A full Senate vote, scheduled for today, Monday, October 26th, would place her final nomination as Supreme Court Justice a mere one week and one day before the November 3rd election. Republicans are confident that Barrett will be confirmed as a justice. According to The Hill, Senate Majority Leader Mitch McConnell (R-KY) told reporters, "We'll come out of committee next Thursday… and we'll go to the floor with her on Friday the 23rd and stay on it until we finish." McConnell also said that "[Republicans] have the votes" when asked if he thought Republicans would be able to confirm Barrett.
Watch the top moments from Barrett's Supreme Court Hearing on CNBC
About the Writer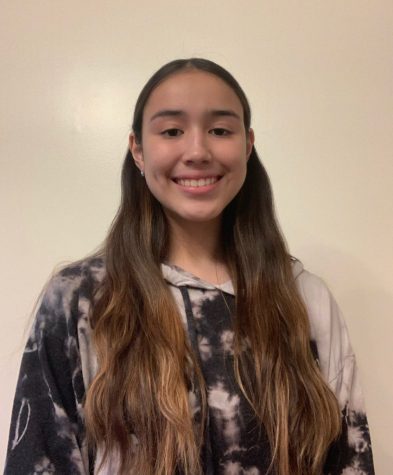 Mia Villavicencio, Staff Writer
Mia Villavicencio ('23) is excited to be a member of The Echo. She loves to read and write about a variety of topics for The Echo, especially those relating...