If You're Looking for a Hero: Four Graphic Novels to Read
Whenever my parents find me reading a book thick with pictures, they say I should have outgrown comic books years ago. My response to this is always the same: "It's a graphic novel."
I don't say this to diminish the word "comics" in any way. Both the comic and the graphic novel combine illustration and text to create a story of visual and literary entertainment. However, there are big differences between comics and graphic novels. For one, comics are shorter and tell their stories in multiple issues. Graphic novels are longer, their stories told in as few as one or two books. The main difference between the comic and the graphic novel is the complexity of the storylines. While plots in comics are often divided into issues of a series, those plots only sustain enough action for one issue. The graphic novel, on the other hand, delves into the plot and characters on a greater level, demanding the reader to think more deeply about what he or she is reading or looking at.
What got me hooked on the graphic novel genre wasn't the seemingly more "mature" look to reading a book with pictures. Rather, it was the difference between how comics and graphic novels define the hero. Often, the heroes most people think of show up in comic books: muscular and god-like men and women in colorful capes fighting off evil. What I saw in graphic novels, however, were different kinds of heroes–heroes I could relate to on a more realistic level.
Many people who want to get into reading graphic novels often don't know where to start. Here, I highly recommend four graphic novels that changed my view of what makes a person truly "heroic."
1.) American Born Chinese by Gene Luen Yang (2006)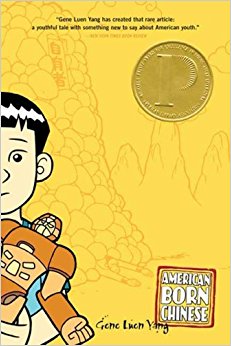 American Born Chinese is a touching story about the Asian American experience in three different parts: in the first, Yang takes us on The Monkey King's legendary journey based on Chinese folktale. In the second, Jin Wang struggles to fit into a school where he is the only Chinese-American student in a predominantly white suburb. In the third, an American boy named Danny is visited by his Chinese cousin Chin-kee, who embodies all the negative stereotypes set against Chinese Americans. Yang forces us to confront racial stereotypes in a heartfelt and humorous novel while also stressing the importance of finding the hero in oneself.
2.) Hostage by Guy Delisle (2017)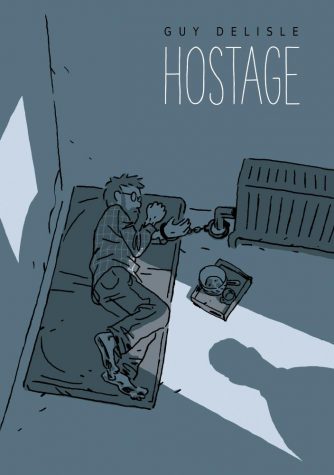 Hostage is a powerful story of a man's pure will to survive. In the novel, Delisle recounts the harrowing experience of Christophe André, an administrator of Doctors Without Borders who was kidnapped in the middle of the night by armed men in 1997. By capturing the act of will in the darkest of times through simple illustration, Delisle shows us the psychological effects of solitary confinement and desperation on a captive struggling to keep himself sharp in a room with little to survive on. Hostage, a tale of a hero, asks us what freedom really means and shows us how a person with seemingly nothing going for him can rise to freedom.
3.) Persepolis – Marjane Satrapi (2000)
Persepolis is a graphic autobiography written and illustrated by Marjane Satrapi. In the novel, Satrapi depicts her childhood and young adult years in Iran during the Islamic revolution. At the start, Satrapi is a young girl who dreams of becoming a prophet. She reads all she can and talks to God in her sleep, all the while trying to understand a world of confusion she can't explain. The novel is both humorous and emotionally stirring; Satrapi allows us to glimpse into a childhood of a world where most children are forced to grow up too soon–a world where she strived to find the hero in the people around her and in herself.
4.) The Best We Could Do: An Illustrated Memoir – Thi Bui (2017)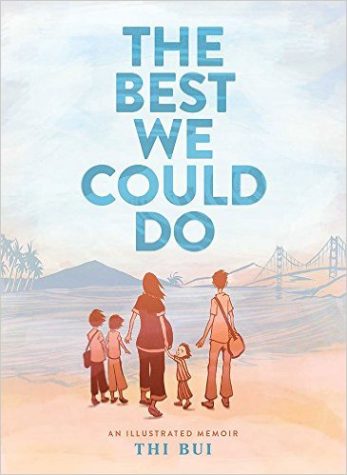 The Best We Could Do is an evocative illustrated memoir about immigration and the effects displacement can have on a family. In the novel, Thi Bui documents the story of an escape–her family's bold flight after South Vietnam fell in the 1970s. Through poetic language and stunning art, Bui remembers the difficulties she and her family faced in Vietnam and the United States. While the novel is infused with memories of war and division, there is also a universal struggle spoken between the lines: parenthood. Bui, a new mother blurring the lines between mother and child, investigates the strength of her parents and the importance of identity in finding a hero in herself and in her family.