Last Chance to Speak to America – Last 2020 Presidential Debate
The second, and last presidential debate on October 22nd was the final chance for the two candidates, incumbent President Donald Trump (R) and challenger Joe Biden (D) to get their message across to millions of Americans. While the two candidates did clash and somewhat fiercely at times, in contrast to the first presidential debate, the second debate was much calmer, with minimal interruptions and insults. Professionally moderated by Kristen Welker of NBC, this debate focused on the topics of "Fighting COVID-19," "American Families," "Race in America," "Climate Change," "National Security," and "Leadership."
The debate started with arguably the most important topic, "Fighting COVID-19." Both candidates stuck to the same messages they've been repeating. Trump repeatedly touted that a "vaccine [will be available] within weeks," ready for distribution by military personnel. When asked about the increase in daily COVID cases over the past week, as well the number of American deaths passing 210,000, Trump was quick to say that over 2.2 million Americans would be dead if not for his great work, adding that the nation was "rounding the turn" and that we would soon be out of this pandemic. In an unexpected turn of events, the President said he takes "full responsibility" for his handling of the pandemic, drastically different from what he said in the spring when he said, "I don't take responsibility at all." He reiterated his stance on Democratic-run cities such as New York that have become "ghost town[s]" due to their stringent social-distancing regulations. The President repeatedly emphasized how the US has "the best testing in the world by far," and the need to protect seniors. Biden, on the other hand, stuck to the hard facts, reiterating that scientists estimate the possibility of another 200,000 American deaths by the end of the year and highlighting how the current number of deaths proves that Trump is unfit for office. Biden laid out a plan for providing transparent vaccine data, funding for schools and businesses to open safely; and encouraging everyone to wear masks. Most importantly, he explicitly stated that he does not support a full shutdown of the country, but rather a plan that would "shut down [the] virus." Biden ran home his point by looking at the camera and saying, "[Trump] says, we're learning to live with it. People are learning to die with it!"
"
"You know who I am, you know who he is. You know his character, you know my character. You know our reputations for honor and telling the truth."
— Joe Biden
On the issue of the American families, there was much discussion about new stimulus and the plans for healthcare under each administration. A new stimulus deal has been delayed for months now, with wording and additional funding for COVID testing dividing Speaker Pelosi (D) and Steven Mnuchin (Secretary of the Treasury) in the quest for new stimulus. Trump pointed fingers at Democrats, claiming that Pelosi doesn't want to approve funding unless she achieves everything on her bucket list. He also referenced the CARES Act (Coronavirus, Aid, Relief, and Economic Security Act) which was passed in March to reduce the economic impact from COVID-19. Trump called the CARES Act a bad bailout for Democratic cities. Conversely, Biden wants stimulus for not just blue states, but all states. If elected, he said that he would push for extra funding for schools and businesses. He emphasized that the American people deserve a "minimum wage of $15." This is the opposite of the President's "state option" for increasing the minimum wage, which would set a minimum wage on a state by state basis. Regarding the healthcare of millions of Americans, a large focus was on the candidates' stances regarding the Affordable Care Act, also known as Obamacare. Trump stated that he will "come up with a brand new, beautiful health care" plan, even though it has now been nearly four years under his administration with no clear plan put forth. He also falsely accused Biden of wanting to destroy social security and medicare, as well as pushing for socialized medicine. Biden immediately pushed back against those claims, pointing out that even though others in his party want socialized medicine, he beat them in the primaries and is now the face of the Democratic party. The President then claimed Mr. Biden wants to take away private health insurance for millions of Americans. The former Vice President spoke directly to the camera saying that no American with private insurance would lose their healthcare if he was elected, causing Mr. Trump to go silent.
Concerning foreign policy, when Trump and Biden were asked about foreign interference in the upcoming election, specifically from Russia and Iran, Trump claimed that "there has been nobody tougher on Russia than Donald Trump" and that in 2016, he was "put through a phony witch hunt." This starkly contrasted Biden's statement that "any country that interferes with this election will pay a price." When asked about his son, Hunter Biden, and any dealings in Ukraine that may have utilized Biden's leverage as Vice President, Biden struck down those theories, saying that "I have not taken a penny from any foreign source in my life." He also said he would make China "play by the international rules," if elected, referring to foreign policy.
Possibly the biggest challenge to be faced by humanity in the coming decades is climate change. Both candidates walked previous claims back. The President claimed that America has "the best lowest number in carbon emissions," yet didn't define the meaning of "best lowest." While US carbon dioxide emissions have decreased under the current administration, the trend started during the second half of the Obama administration and the US is still the second largest emitter of carbon dioxide in the world, according to USA Today. The Trump administration has rolled back regulations put in place by the Obama administration, including those limiting automobile emissions and protecting federal lands from oil drilling. His reasoning for pulling out of the Paris Agreement became evident after saying, "I will not sacrifice tens of millions of jobs, thousands and thousands of companies because of the Paris Accord." This was similar to previous statements from the President, putting the economy over climate. Biden countered with his climate plan which he said has been backed by all the major labor unions and climate activists. Mr. Biden claims Wall Street gave an estimate of 18.6 million jobs that will be created under his plan. Trump claimed that windmills kill all the birds and create tremendous fumes during manufacturing. Mr. Biden, when pressed about whether he would ban fracking if elected, straight up replied that he "[does] rule out banning fracking." However, under his administration, there will be "no fracking and oil on federal lands." He finally answered the question regarding the ban of fracking, which he dodged and avoided during the first presidential debate. Mr. Biden also set forth ambitious targets, rivaling those of the European Union. His plan targets zero carbon emissions, with "the first place to do that by the year 2035 [being]… energy production, [and] by 2050, totally."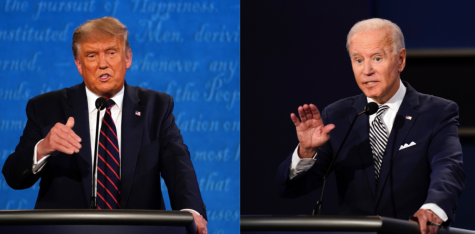 Having experienced the Black Lives Matter protests when they swept the nation in the summer, highlighting police brutality towards people of color, the racial divides of this country have been brought into the spotlight. This is a key issue as minorities and people of color are looking for a president who will represent them in Washington. When Trump was asked why people of color should vote for him, he responded, "I am the least racist person in this room," and "nobody has done more for the black community than Donald Trump… with the exception of Abraham Lincoln. That caused Biden to mock Trump saying, "Abraham Lincoln here is one of the most racist presidents we've had in modern history… This guy is a dog whistle about as big as a foghorn." In a completely different mindset than Trump, Biden admitted to his past history as a senator, calling the 1980's and 1990's crime bills that passed the senate with his support "a mistake." In his own words, he has been "trying to change it since then." According to Welker, these series of bills incarcerated "tens of thousands of young, black men who had small amounts of drugs in their possession. They are sons, they are brothers, they are fathers, they are uncles, whose families are still to this day, some of them suffering the consequences." 
While the first presidential debate had quickly descended into chaos with both candidates shouting and insulting, the second one was conducted in a much more civilized manner. Many key points were discussed, primarily concerning climate change and racial inequalities.  In the weeks after the debate, polls indicated that the debate did little to swing the popularity in either candidate's direction. This was good news for Biden as he continued to lead nationally with an almost ten-point lead. His popularity exceeded 50%. That meant that over 50% of people polled nationally approved of him, and his lead was much greater than that of Clinton's in 2016. While polls have not always proven to be accurate, as was the case in the 2016 election cycle when Clinton polled ahead nationally but still lost the election to Donald Trump, they seem to have been correct this time.
Today, three and half weeks after this debate took place, Biden has been declared the winner and Trump and some of the key Republican leaders refuse to concede the election. Trump also refuses to initiate the smooth transition of power. Meanwhile, COVID-19 has entered a second, devastating wave.
About the Writer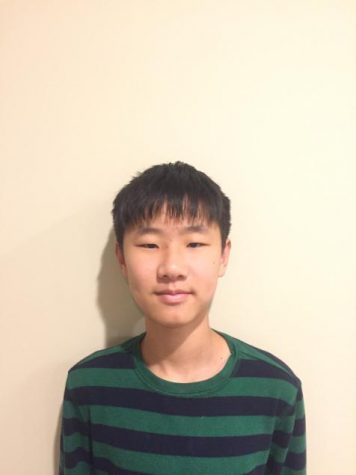 Kai Song, Staff Writer
Kai Song ('24) enjoys learning about technology and reading historical fiction and fantasy. His favorite class is biology. He is excited to work as a staff...