What THS Students Did This Thanksgiving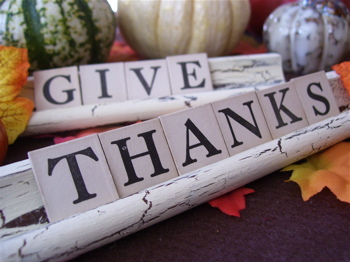 After the last 11 months of 2020 mania, the last thing that the THS community expected was a normal Thanksgiving. Especially with the rise in COVID-19 cases during the second wave of the pandemic, getting together with family and friends maybe didn't seem like the best idea.
Many families, including my own, restricted their usually large family dinner to just their immediate family. "Normally, I go to my grandparents' house and get to see all of my cousins, but to be safe because of the pandemic my family didn't gather this year," said Rebecca Parish ('21) Despite being apart from family, Parish was still excited for Thanksgiving. "I still got to enjoy all the traditional holiday food, which I love. Fall flavors are my favorite!"
Some families, however, still got together but on a smaller scale. "Usually for Thanksgiving, I have a family gathering with everyone on my dad's side. This year we did it on a smaller scale as in not inviting anyone outside of the family," said Brenda Kim ('21). Although she was excited to see her family for the holidays, Kim was still concerned about the safety of her family. "It was a little worrisome due to COVID, and I kind of wish our family hadn't gathered because of the prevalence of cases, but it's hard to go against your elders who believe gathering is important." 
Although the pandemic in the United States is impending on one of its all-time highs, there is an undeniable sense of looseness regarding COVID-19 regulations this fall. Many high school students still flood their social media with large outside-of-school gatherings without masks and proper social distancing. Especially with the Friendsgiving tradition, many students took matters lightly and still planned to meet with people outside of their immediate household. 
Many students devised alternate virtual ways to keep their Friendsgiving traditions alive. Personally, my friend group participated in an online Tetris tournament to celebrate the occasion. Other friend groups took advantage of Netflix Party, a browser extension that allows viewers to watch Netflix shows together, and watch Thanksgiving movies with their friends. 
The Class of 2021 is especially wary with the turnout of this year's Thanksgiving. "I hope people were careful over this break and the upcoming long winter break so that I can enjoy the rest of my senior year to its fullest," said Parish. This holiday season could make or break the events lined up in the second semester, including Olympics, Tux Show, and Prom.
However, there is no greater time for the THS community to express their thanksgiving. Acknowledging that they are in a community of great privilege, THS students have expressed their thankfulness for their current state of living. "The pandemic has brought a lot of what we should already be thankful for to light," said Yewon Na ('21), "We are lucky that we have homes to stay warm in, technology to communicate through, and the leisure to consider what type of stuffing we want on the table this year." 
Although this year has not been everything that we've expected, students are staying optimistic for the months to come. "I still feel thankful to be celebrating with my family and the silver linings 2020 has brought me," said Parish.
With any luck, next year's Thanksgiving will be a return to normal—a warm gathering with family and friends.